Valerie Phillips, Assistant to the Dean, Has Passed Away
Funeral Service Information for Valerie Phillips
The funeral for Dean Valerie Phillips will be at 5 p.m. on Saturday, Jan. 21, 2012. The service will be held in the main sanctuary of Pioneer Memorial Church. Live video streaming of the service will be available for those unable to attend.
Dean Phillips was found deceased in her home on Wednesday, Dec. 21, 2011. The cause of death was hypertensive cardiovascular disease. Arrangements are being handled by Allred Funeral Home.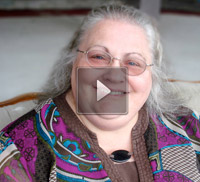 ____________________________________________________________________________________

Valerie Phillips, Assistant to the Dean, Has Passed Away
Valerie Phillips, assistant to the dean for University Towers, was found deceased in her home this morning, Wednesday, Dec. 21. The cause of death is not yet known. She was 56-years-old.
Dean Phillips dedicated 31 years of her professional career to Andrews University. She joined the Andrews family in 1980, first as an assistant dean and, since 1986, as an associate dean of women for Lamson Hall. In August of 2011, she transitioned from Lamson Hall to serve as assistant to the dean for University Towers.
Valerie graduated in 1972 from Union Springs Academy in Union Springs, N.Y. She studied behavioral science, religion and English at Atlantic Union College, where she graduated with a Bachelor of Arts in 1978. During college, she worked as an aide at Worcester Memorial Hospital in Worcester, Mass. In 1978, Valerie took an assistant chaplain position at Battle Creek Sanitarium and Hospital where she stayed until 1980.
In 1980, Arlene Friestad, who was then dean of women at Lamson Hall, invited Valerie to speak at the first annual Womanhood Week at Andrews. Dean Friestad was so impressed by Valerie she invited her to join the residence hall staff at Lamson Hall.
Dean Phillips not only ministered to the ladies in her care at Andrews, she shared reflections and insights gained from her experiences as a regular columnist for the Adventist Review.
Valerie was known for her warm and compassionate spirit, her quick wit and exceptional wisdom, and care for her students. At the 2011 Faculty Staff Awards Banquet at Andrews University, Valerie was honored for 30 years of service. In her award tribute, Frances Faehner, vice president for Student Life, said of Valerie, "Among her many unique gifts, Valerie makes an intentional effort to note and remember the special interests (favorite food, collections, etc.) of her residents. She is known for countless acts of unexpected kindness that are especially meaningful to students missing the comforts of home and family."
Dean Phillips is survived by two sisters and one brother.
Funeral arrangements are pending. Additional information will be shared as it becomes available on the Andrews website.