Honors Beyond the Classroom
Students in the J. N. Andrews Honors Program are not tied strictly to their studies. Our students are active members of the community who extend their focus to the social, political and spiritual aspects of society.

Here is a taste of what some of our students are involved in:
Honors Scholars Megan Reed and Subira Brown spend a year studying at Villa Aurora in Florence, Italy, and taste Tuscan delights.
Honors Student Phil Giddings and his 8th grade class in Majuro, Marshall Islands.
Honors Student Christine Lairson, English Major - working as an intern at GLAMOUR Magazine.

Honors Student Chris Greenley during a mission trip to Malawi for 2010-2011
Obama Presidential Campaign 2008
Students Pictured: Ryan Choi, Andrew Gerard, Edwin Hernandez, Jasmine Saunders.
Student Mock Debate at Tuesday Departmental Assembly 7 October 2008
The Andrews University alumni magazine, FOCUS (Winter 2009), featured the on-campus social justice group Action on its cover. The leaders of that group include three Honors Program members, Andrew Gerard, Benjamin Oliver, and Ryan Choi, pictured on the cover.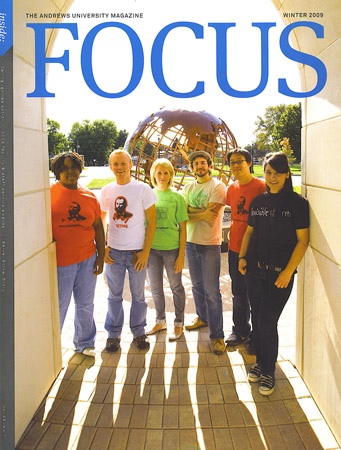 Receiving an award for campus greening initiatives: Ashley Raethel and Jeffery Habenicht.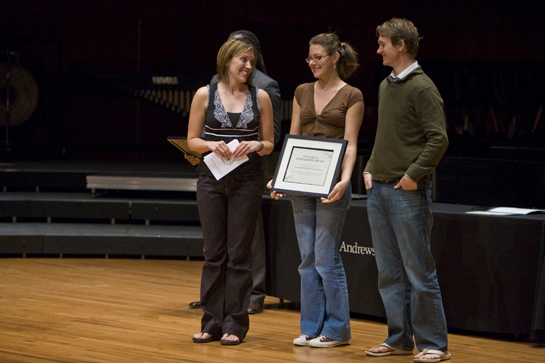 A number of Honors students participated in the Tanzania study tour (May 2009), and Dr. Ante Jeroncic, Honors faculty member, taught Comparative Religions on the trip. Students include: Kylene Cave, Claudia Kim, Jason Lemon, Amy Nadane, Ashley Raethel, Nicholas Reichert, Ivan Ruiz, Lindsay Weigley, and Philippe Laguerre.