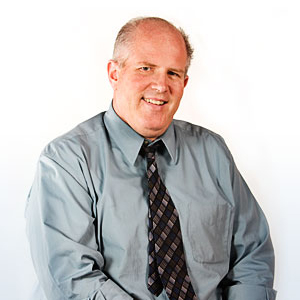 Stephen Payne
VP for Integrated Marketing & Communication
Stephen Payne, who is perhaps best known to the students of Andrews University as Gum Guy, is actually the vice president for Integrated Marketing & Communication. He has more than 30 years of experience in public relations, marketing and crisis communication in both education and healthcare settings.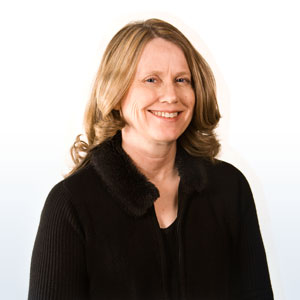 Patricia Spangler
FOCUS Editor, Editorial Manager
Patricia Spangler is responsible for maintaining a consistent editorial tone for official University publications and is the editor of FOCUS, the official quarterly university magazine that has a mailing list of more than 23,000. She collaborates with the IMC team to ensure consistency in voice and editorial style.
Maxine Murray
Operations Manager
Maxine earned a bachelor's degree from University of Michigan and has a master's in media and communication studies from Florida State University. She also volunteers in running the graphics for weekly New Life services. Maxine brings her understanding of communication and marketing to manage the flow of IMC projects. She is usually the first point of contact and handles the logistical details. Her goal is to consistently communicate with clients while strategically representing Andrews University.
Lathan Bidwell
Web Programmer
Lathan graduated from Andrews University with a bachelor's degree in computing. He loves problem solving and making dynamic web applications. He also works on fixing problems and upgrading new features with the AU CMS (Content Management System) and the online applications.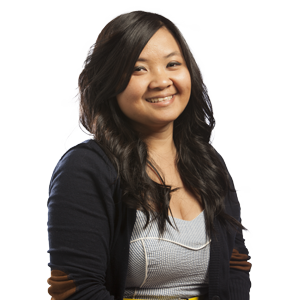 Ellie Quinones Chuah
Print Communications Manager
Responsible for design from concept to production, Ellie collaborates with Justin Jeffrey, contract designer and art director, and Maxwell Murray, enrollment strategic marketing leader, in the development of marketing and advertising materials to support the strategic print communication plans for the academic and service departments of Andrews University.
Robert Fusté
Web Communications Manager
Robert Fusté manages the design, maintenance and strategic direction of the official Andrews University website. From day-to-day operations to long-term strategic and policy issues, he also serves as a creative and Internet consultant to campus. Robert assists in editorial and procedural decision-making as it applies to the Andrews' site, ensuring the site adheres to campus-wide standards. He also supervises campus photography needs and maintenance of the photo archives of the University.
Darren Heslop
Web Developer/Designer, Photographer
Darren supervises campus photography needs and maintains the photo archives of the University. He also assists the Web Communications Manager with web maintenance and update needs.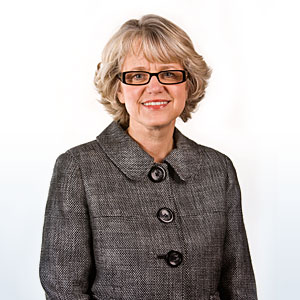 Rebecca May
Director of Campus & Community Relations
A familiar face on campus, Rebecca has more than 30 years of service at Andrews University. As director of campus and community relations, Rebecca facilitates planning and execution of major events, and serves on a number of strategic committees with the goal of improving campus and community relations and communication. Her work provides vital connections for telling the story of Andrews to our varied constituency.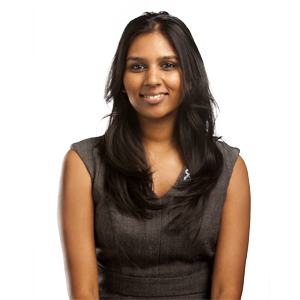 Sumeeta Raj
Marketing Manager for School of Distance Education & Griggs International Academy
Sumeeta joined the IMC team as an "embedded employee" in 2011 when Griggs University/Griggs International Academy moved to Andrews University. She develops and executes short- and long-range marketing and communication plans for the School of Distance Education and Griggs International Academy and collaborates with personnel to create materials to accomplish the goals set in those plans.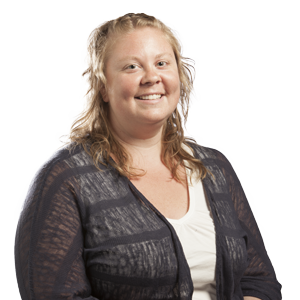 Becky St. Clair
Media Communications Manager
Becky St. Clair is responsible for managing and building relationships with the media by writing press releases, pitching story ideas and arranging campus media exposure. In addition to external communication, Becky also manages internal communication via the Andrews Agenda, the online events calendar.
Maxwell Murray Jr.
Enrollment Strategic Marketing Leader
Maxwell Murray develops and executes short- and long-range marketing and communication plans for the campus and collaborates with the IMC team to create materials to accomplish the goals set in those plans.