Biology
Graduate students in the Department of Biology have a number of very exciting research opportunities. Recent graduate research includes the study of marine birds and mammals on Protection Island, neuroscientific research on unpredictable threats, and more.
Master's in Science Theses
Biology graduate students do research during the course of their program and report their findings in a master's thesis...
Students have presented at the Society of Neuroscience, the Annual Meeting of the Pacific Seabird Group, and other disciplinary conferences...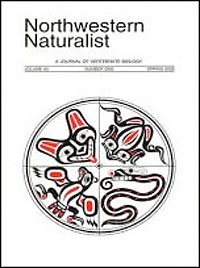 Publications
Biology graduate students have been co-authors on articles published in Wilson Journal of Ornithology, Natural Resource Modeling, Northwestern Naturalist and more...
Research on Protection Island
Protection Island National Wildlife Refuge contains the largest colony of marine birds and mammals in Washington State – some 80,000 marine birds and several hundred harbor seals breed here...