2014-2015 Undergraduate Research Scholar Awardees
Summer 2014 Undergraduate Research Scholars
Undergraduate Research Scholar and Sophomore Biology major, Hazel Ezeribe, cultures an insect cell line for protein expression experiments.
Fall 2014 Undergradute Research Scholars
Rufaro Musvosvi is working with Engineering professor, Hyun Kwon, on a project entitled "Matlab Gui application for Optical trapping."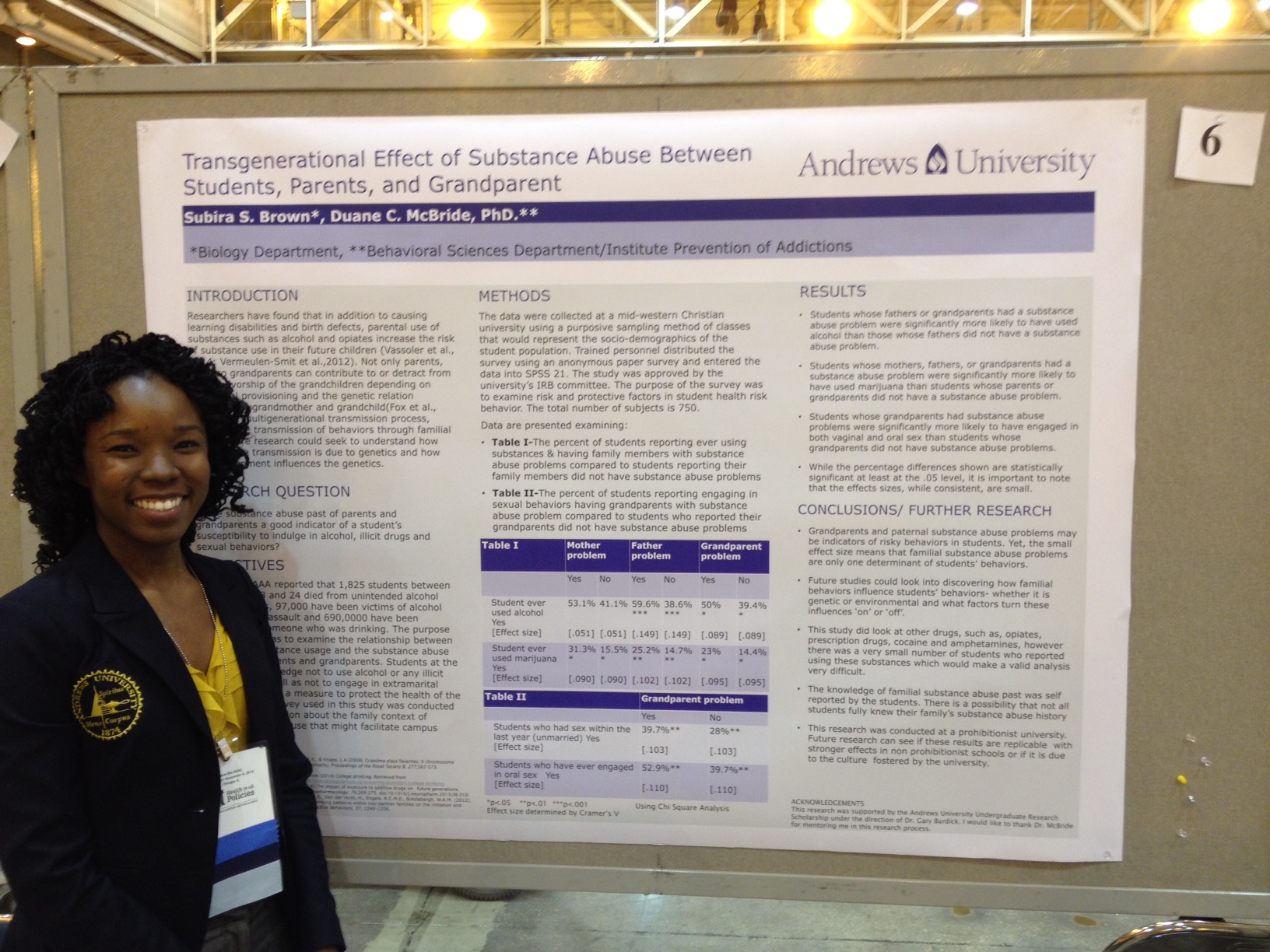 Spring 2015 Undergradute Research Scholars
Subira Brown, an Undergraduate Research Scholar and J.N. Andrews Honors Scholar, presented a poster based on her URS research at the annual meeting of the American Public Health Association in November, 2014. She is continuing her research during the spring semester.