Research Publications
Below are some of the hot-off-the-press research publications of Andrews Faculty members. A comprehensive list of the 2013 publications can be found under Faculty Publications
Art and Design
Foundations of Web Design Textbook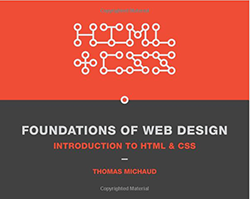 Thomas Michaud, assistant professor of web design at Andrews University, published his first textbook, Foundations of Web Design: Introduction to HTML and CSS, in August 2013 through Pearson Education. View Article
Leadership
Article in SAGE Open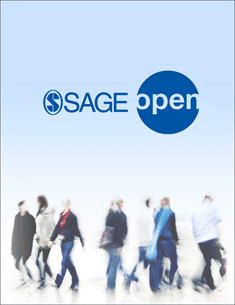 Janet Ledesma, Coordinator of Educational Leadership in the School of Education, published an article entitled, "Conceptual Frameworks and Research Models on Resilience in Leadership," in SAGE Open. View Article
Social Sciences
Born Yesterday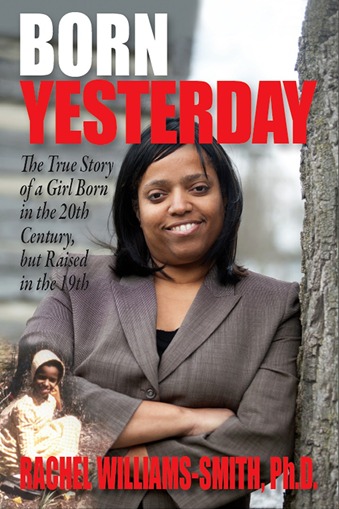 Rachel Williams-Smith, chair of the Communications Department, recently published her memoir Born Yesterday: The True Story of a Girl Born in the 20th Century but Raised in the 19th. View Website
Article published in Crime and Delinquency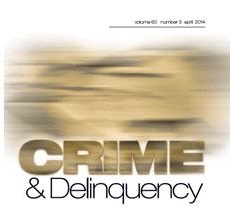 Duane McBride, Research Professor of Sociology, recently co-authored an article that was published in the April issue of Crime and Delinquency. The article is entitled "Do State Policies Matter in Prosecutor-Reported Juvenile Marijuana Case Disposition?" View Article
Journal of Adventist Education Special Edition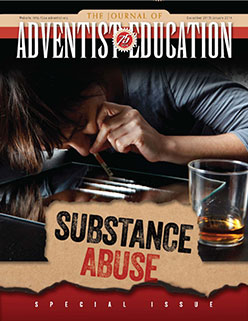 Duane McBride, Research Professor of Sociology and Director of the Institute for Prevention of Addictions, co-edited and coordinated the Journal of Adventist Education December 2013/2014 special issue on Substance Abuse. Authors include Andrews alum Olivia Titus, as well as Judith Bernard-Fisher, Director of the Counseling and Testing Center, professors Alina Baltazar, Curtis VanderWaal, Margaret Howell, Desiree Davis, Harvey Burnett Jr., Krista Cooper, Laura Racovita-Szilagyi, Gary Hopkins, Duane McBride, and students Kathryn Conopio and Alissa Mayer. View JAE webpage
MEASURE Evaluation
Joel Raveloharimisy, Director of Community & International Development Masters Program,co-authored an article entitled, "The Influence of Family Dynamics on Contraceptive Use in Madagascar and the Ensuing Impact on Family Well-Being." The article is the product of research supported by the MEASURE Evaluation PRH and USAID. View Article
Article in the North American Journal of Psychology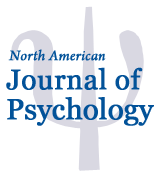 Herb Helm, Professor of Psychology, and Karl Bailey, Associate Professor of Psychology, recently published their article "Perceived Benefits of Presenting Undergraduate Research at a Professional Conference" in the North American Journal of Psychology. View Article
Article in the International Journal of Emergency Mental Health and Human Resilience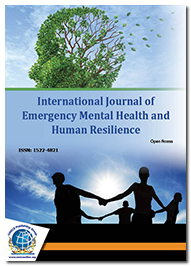 Harvey Burnett, Assistant Professor of Psychology, and Herb Helm, Professor of Psychology, co-authored an article entitled "Relationship between Posttraumatic Stress Disorder, Resilience, and Religious Orientation and Practice Among University Student Earthquake Survivors in Haiti." The article was recently published in the International Journal of Emergency Mental Health and Human Resilience.
ASOR100
Archaeology graduate students, Jared Wilson, Christine Chitwood, and Jeff Hudon, have been working with Dr. Øystein LaBianca to create a Wiki that highlights the research projects of the American Schools of Oriental Research (ASOR) in the Middle East and North Africa.
Article in Dialogue Magazine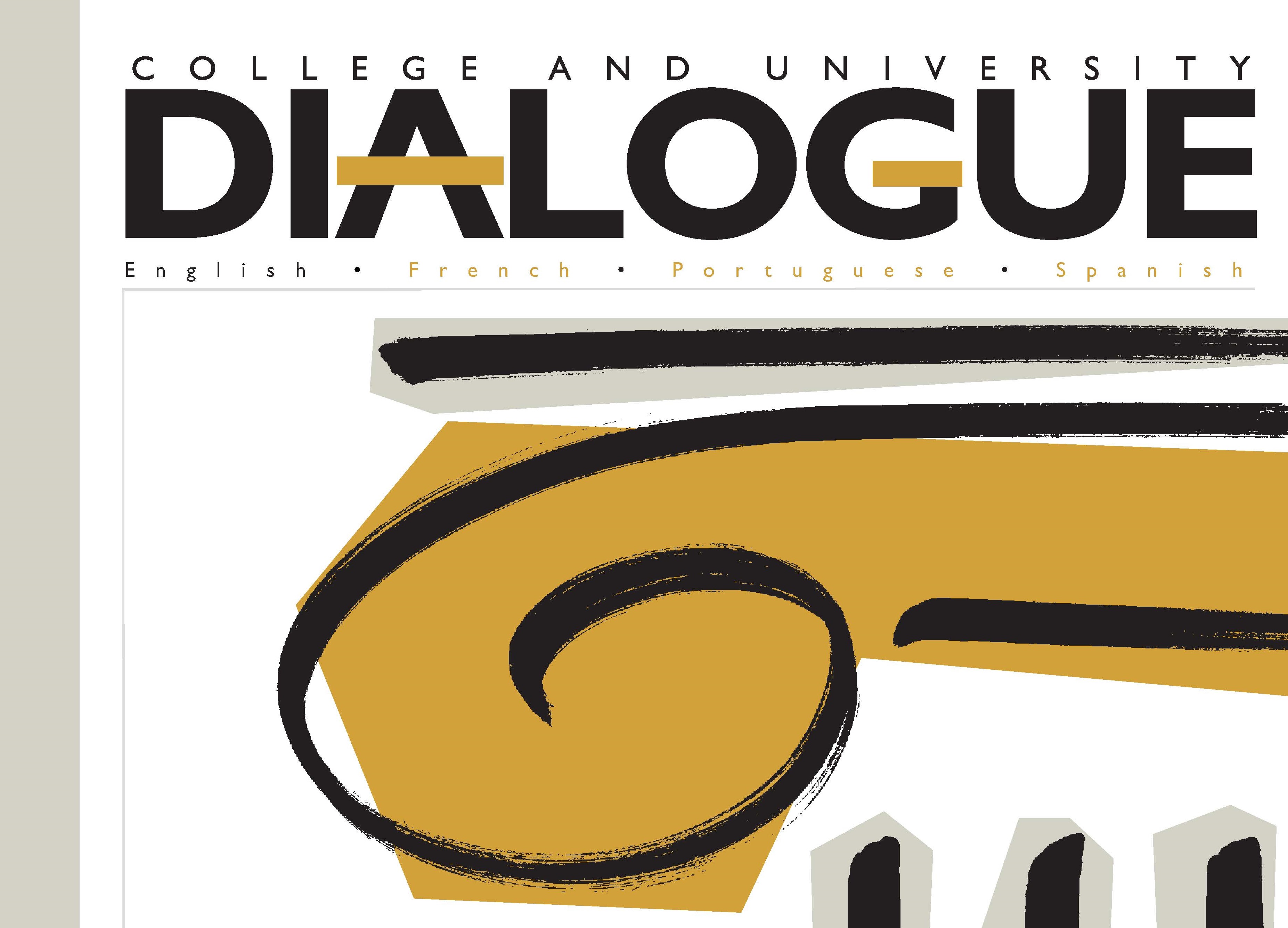 Dr. Karl Bailey, associate professor of psychology, recently published an article entitled "You, your neurons, and free will: Concerns about reductionism and the popularization of cognitive science" in Dialogue Magazine. The article can be found in volume 25, issue 1. View Article
Article in the Journal of Policy Practice

The Institute of Prevention of Addictions' latest publication, "Smurfing in Small Toxic Meth Labs: Impact of State Methamphetamine Precursor Policies," appeared in the latest issue of the Journal of Policy Practice (12:231-255). The article is from a project supported by the National Institute of Justice. Contributing authors include Social Work professor and Associate Director of the Center for Drug Policy Research, Dr. Curtis VanderWaal, and Dr. Duane McBride, Behavioral Science professor, Executive Director of the Institute for prevention of Addictions, and Director of the Center for Drug Policy Research. View Article
STEM
Article by Andrews Alum chosen Math Article of the Week
An article published by Andrews alum Danielle Burton (BA English, French, Mathematical Studies 2008; MS Mathematics and Science 2013) and Mathematics Professor Shandelle Henson was chosen as the Mathematics Article of the Week from all Taylor & Francis journals. The article, "A note on the onset of synchrony in avian ovulation cycles," was published in the Journal of Difference Equations and Applications. View Article
Article in Physiological Entomology

Dr. John Stout, Professor Emeritus of Biology, and Dr. Gordon Atkins, Adjunct Professor of Biology, are co-authors on a recent publication in Physiological Entomology. The article is entitled "Processing of model calling songs by the prothoracic AN2 neurone and phonotaxis are significantly correlated in individual female Gryllus bimaculatus." The publication describes the findings of the most recent cricket research that is beng done here at Andrews. View Article
Articles in the Journal of Biological Chemistry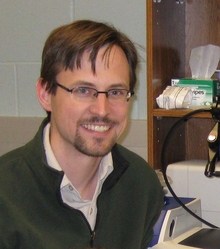 Dr. Peter Lyons, of the Biology Department, was the senior author on a recent publication in the Journal of Biological Chemistry. The article, entitled "Zebrafish cytosolic carboxypeptidases 1 and 5 are essential for embryonic development" was published September 10, 2013. View Article Dr. Lyons was also the co-author of "Cytosolic carboxypeptidase 5 removes alpha- and gamma-linked glutamates from tubulin," which appeared in the same issue. View Article
Articles in Natural Resource Modeling and Northwestern Naturalist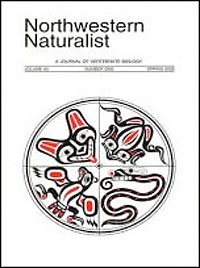 The research of Dr. Jim Hayward, of the Biology Department, and Dr. Shandelle Henson, of the Mathematics Department, was published in two articles in the Northwestern Naturalist (94:67-75; 147-150). The first article, "Mating patterns and breeding success in gulls of the Larus glaucescens-occidentalis complex, Protection Island, Washington, USA," was co-authored by undergraduate student Andre Moncrieff and Andrews alumna Libby Megna. View Article
The second article, "Egg mass in Glaucous-winged Gulls (Larus glaucescens) as a function of length and width," was co-authored with undergraduate student Melissa McCormick. View Article
A third article, entitled "A method for predicting harbor seal (Phoca vitulina) haulout and monitoring long-term population trends without telemetry," is in press and will be published in Natural Resource Modeling with undergraduate Matthew Chacko as a co-author. View Article
Theology
Religion Professor Edits Two Books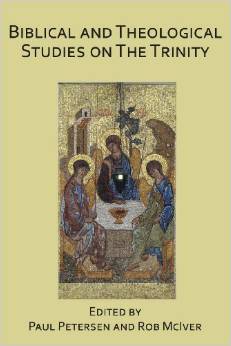 Paul Petersen, Chair of the Religion Department, edited two books that have been recently published. The first, Biblical and Theological Studies on the Trinity, was co-edited with Rob McIver, a professor at Avondale College in Australia. The second book is entitled, Hermeneutics, Intertextuality and the Contemporary Meaning of Scripture, and was co-edited with Ross Cole, also a professor at Avondale College.
J. N. Loughborough: The Last of the Adventist Pioneers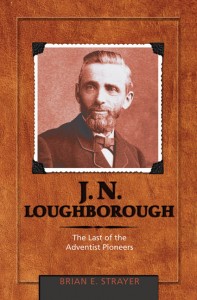 Brian Strayer, professor of History, recently authored a biography on J.N. Loughborough, entitled "J. N. Loughborough: The Last of the Adventist Pioneers." The book is the latest installment of the Adventist Pioneers Series and is available online at the Adventist Book Center.
Servants & Friends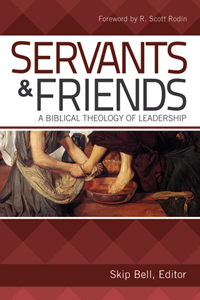 Leadership probably isn't what we think it is, at least according to the Bible. That's the surprising conclusion many readers will draw from a new book edited by Skip Bell, professor of leadership studies and director of the Doctor of Ministry program at the Andrews University Seventh-day Adventist Theological Seminary. "Servants and Friends: A Biblical Theology of Leadership" was released in May by Andrews University Press. View Article
Beyond Beliefs 1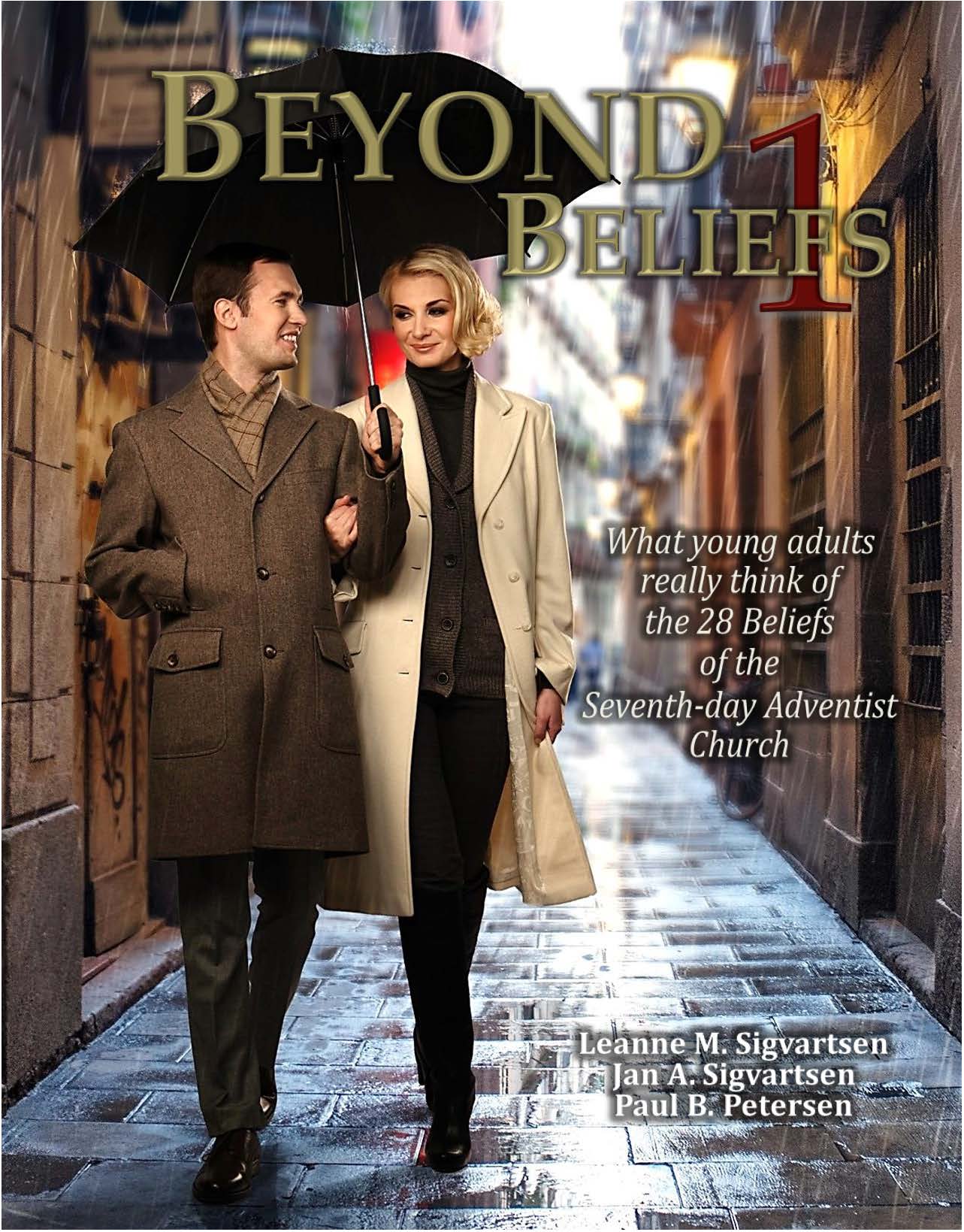 The full report of the first cohort of the "Beyond Beliefs Study," a comprehensive research project endeavoring to explore how much young people actually know about the official beliefs of the SDA church, has been published by Leanne Sigvartsen, Jan Sigvartsen, and Paul Petersen (Religion Department). The research was conducted at Andrews University and was funded by the North American Division and ClergyEd.com. View more information