Upcoming Events
Andrews University is a partner and host to many symposia, conferences, and forums every year that promote scholarly research in a variety of disciplines.
Featured Events
Andrews Research Conference: Early Career Researchers in the Social Sciences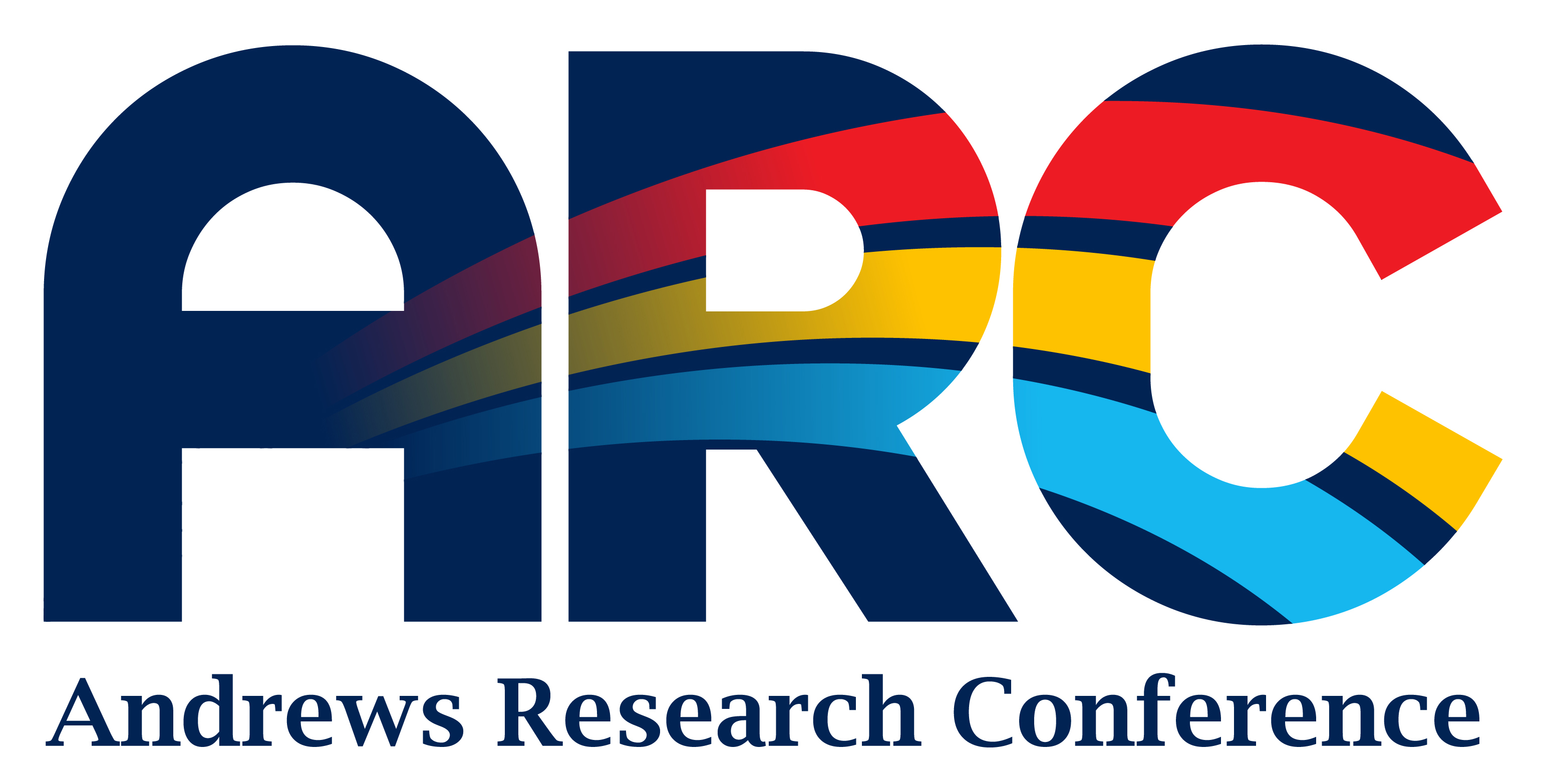 The Andrews Research Conference (ARC) invites Adventist early career researchers in the Social Sciences to present their research from May 13-17, 2015. More Information
Event List
The following events will take place on the campus of Andrews University unless otherwise specified. If you know of or are planning an event that you would like to see listed here please email research@andrews.edu.
Research events taking place near Andrews University can be found here.
| Date | Event | Presenter(s) | Location | Time |
| --- | --- | --- | --- | --- |
| January 8, 2015 | ChemSem: Sulfur Heterocycles (webinar) | Lee J Silverberg, Pennsylvania State University | A-107 Halenz Hall | 4:30 pm |
| January 13, 2015 | AICER: Differentiation of Instruction: Universal Elements Critical for an Effective Differentiation | Alozie Ogbonna, TLC graduate student and NY Middle School teacher | Bell Hall, Room 180 | 5:30-7:00 pm |
| January 15, 2015 | ChemSem: Chemistry of Science Fiction | Keith Kostecka, Columbia College | A-107 Halenz Hall | 4:30 pm |
| January 22, 2015 | ChemSem: Science Illustration & Visualization | Joseph Trumpey, University of Michigan | A-107 Halenz Hall | 4:30 pm |
| January 26, 2015 | AICER: Assessment of Early Numeracy Skills | Nadia Nosworthy, Andrews University | Bell Hall, Room 013 | 5:30-7:30 pm |
| January 29, 2015 | ChemSem: Atomic Force Microscopy | Brendan Cross, Andrews University | A-107 Halenz Hall | 4:30 pm |
| January 30, 2015 | eigen* | Jennifer Hampton | Haughey Hall 133 | 12:30-1:20 pm |
| February 3, 2015 | Seminary Scholarship Symposium: Recognition Assembly | | Seventh-day Adventist Theological Seminary | 10:30 am |
| February 5, 2015 | ChemSem: Tailored Nanoparticles for Advanced Environmental Processes | Sherine Obare, Western Michigan University | A-107 Halenz Hall | 4:30 pm |
| February 5, 2015 | Seminary Scholarship Symposium: Poster Session | | Seventh-day Adventist Theological Seminary | 5:30 pm |
| February 6, 2015 | Seminary Scholarship Symposium: Breakout Sessions | | Seventh-day Adventist Theological Seminary | 9:00 am |
| February 7, 2015 | Wind Symphony Winter Concert | | Howard Performing Arts Center | 8:00 pm |
| February 10, 2015 | AICER: Photovoice Research Methodology | Lori Imasiku | Bell Hall, Room 180 | 5:30-7:00 pm |
| February 12, 2015 | ChemSem: Neuroscience of Drug Addiction | Carrie Ferrario, University of Michigan | A-107 Halenz Hall | 4:30 pm |
| February 14, 2015 | Music Faculty Trio Concert | Carla Trynchuk, violin; Chi Yong Yun, piano; Stephen Framil, cello | Howard Performing Arts Center | 8:00 pm |
| February 18, 2014 | AICER:Undergraduate Student Exercise Motivators and Exercise Causality Among Andrews University Students | Anna Piskozub, Andrews University | Bell Hall, Room 013 | 5:00-7:00 pm |
| February 19, 2015 | ChemSem: Science & Poetry (webinar) | Leigh Kotsilidis, Canadian Poet | A-107 Halenz Hall | 4:30 pm |
| February 26, 2015 | ChemSem: Serendipitous Discovery of a Novel Organic Process | Andrew Mitchell, Illinois State University | A-107 Halenz Hall | 4:30 pm |
| February 26-March 2, 2015 | Worship, Word and Music Conference | | TBA | TBA |
| March 6, 2015 | Honors Scholar and Undergraduate Research Poster Symposium | | Buller Hall | 1:30-4:00 pm |
| March 10, 2015 | AICER: Conceptual Frameworks and Research Models on Resilience in Leadership | Janet Ledesma, Andrews University | Bell Hall, Room 180 | 5:30-7:00 pm |
| March 13, 2015 | Michigan Academy of Science, Arts and Letters | | Campus Wide | 8:00 am-6:00 pm |
| March 24, 2015 | AICER: Cognition of Creativity & Innovation | Jay Brand, Andrews University | Bell Hall, Room 180 | 5:30-7:00 pm |
| April 3, 2015 | eigen*: Knot Theory | Anthony Bosman, PhD student in Mathematics, Rice University | Haughey Hall 133 | 12:30-1:20 pm |
| April 7, 2015 | AICER: Round Table: Dissertation Level Research | | Bell Hall, Room 180 | 5:30-7:00pm |
| April 8-11, 2015 | Summit on Social Consciousness | | TBA | TBA |
| April 10, 2015 | Spring Honors Thesis Symposium | | Buller Hall | 1:30-5:30 pm |
| April 17, 2015 | eigen*: Biophysics | Jeff Peng, University of Notre Dame | Haughey Hall 133 | 12:30-1:20 pm |
| April 23, 2015 | AICER: Crisis in School Leadership | Maureen Nedd | Bell Hall, Room 013 | 5:30-7:00pm |
| May 13-17, 2015 | Andrews Research Conference: "Early Career Researchers in the Social Sciences" | | Buller Hall | TBA |
| July 26, 2015 | School of Business Administration: MBA Poster Session | | TBA | 5:00 pm |
| July 26-29, 2015 | Department of Leadership Roundtable Conference | | TBA | TBA |
| October 15-18, 2015 | Gift of Prophecy in Scripture and History Symposium | View list of speakers | Pioneer Memorial Church | TBA |
| October 23, 2015 | Andrews Autumn Conference on Religion and Science | | Seminary Chapel | 7:00 pm |
| October 24, 2015 | Andrews Autumn Conference on Religion and Science | | Science Complex | 8:00 am-5:00 pm |
| October 30, 2015 | Celebration of Research & Creative Scholarship | | Buller Hall | 12:30-4:00 pm |