Physical Therapy Department News!
Take a look at the new anatomy lab in the PT department.
Operation Christmas Child
Students from the Department of Physical Therapy participated in another Operation Christmas Child service project in 2013. This began as a PT department initiative and has become a campus annual wide event; this year nearly 250 shoe boxes were packed by students, staff and faculty.
Since 1993, the international relief organization Samaritan's Purse has run Operation Christmas Child (OCC). Sharing the good news of God's love with hurting boys and girls is the heart of Operation Christmas Child. The boxes serve as reminders that there is a God who loves them and who sent His best gift, Jesus Christ, to be their Savior. Each shoe box is packed with small presents and personal items for the children. Each box also contains literature on the gospels and an opportunity for the child to receive Bible lessons. To participate, simply pack a shoebox with small toys, school supplies, hygiene products, and other small presents. Include $7 in cash with your box or donate online at samaritanspurse.org/occ to cover shipping costs.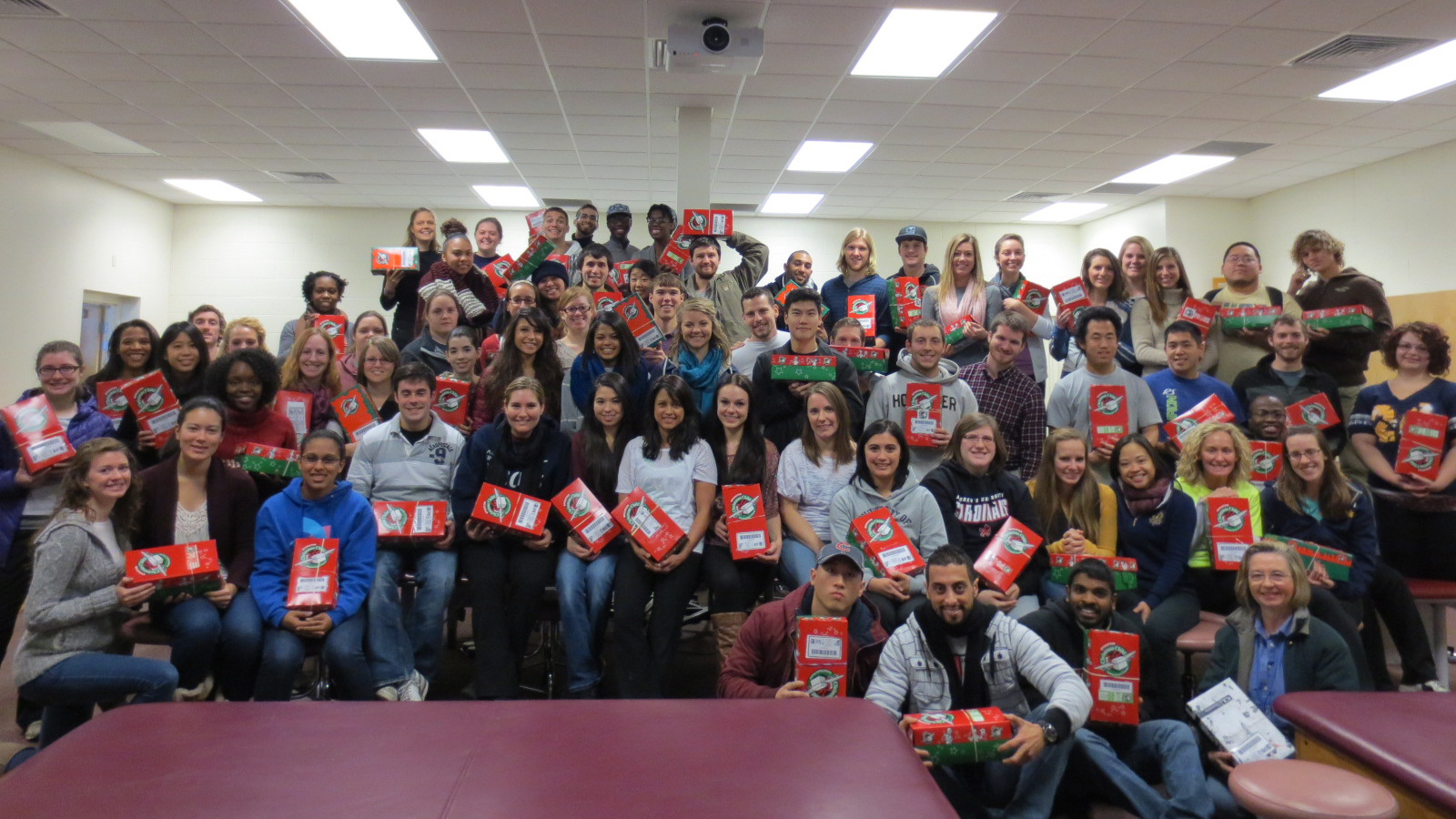 Physical Therapy Class of 2014 Video