Assist Program
gain some wisdom
The Assist Program pairs academy students with mentors in the community. The student must have a willingness to work (paid position) approximately four to six hours per week in a relationship-oriented activity that could include light housework, yard work, and general cleanup. The mentor becomes the work supervisor for the academy student, and because of their many years of experience, is able to teach the student some very valuable things about work and a variety of other skills. More than 30 academy students are currently involved in the Assist Program. Contact Joelle for more information.
Read Chioma Tait's testimony on her experience working with Elly Economu: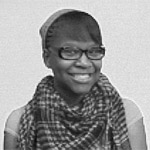 My past experiences with the elderly haven't been ideal. The only constant relationship with an elderly person I had was with my grandmother. Ever since I can remember she had Alzheimer's disease and cancer, and was always a grouch. Although I enjoyed the company of someone from a completely different generation, she was—to say the least—difficult.

Working with Aunty Elly has been more than a blessing and very fulfilling. I look forward to working with her because she has so much knowledge to share. Also, she's in her right mind. Having a conversation with my grandmother wasn't the easiest thing to do. Aunty Elly can teach me simple things I can take with me wherever I go. Like how to present myself professionally and how to do things right the first time, so you don't have to go over them again. Without knowing it, she teaches me how to be resourceful by not wasting time, money or energy. She's been to so many places I couldn't imagine ever going. I love to hear of her experiences, whether good or bad.
Aunty Elly is very generous and loves to share shoes, socks, scarfs, sweaters, purses, even her own personal luggage that she used in her mid-20s. I like the fact that I'm able to assist her and help her with the little things. Although I enjoy the physical benefits, understanding how she thinks and being let into her world is my favorite part.