Summer Courses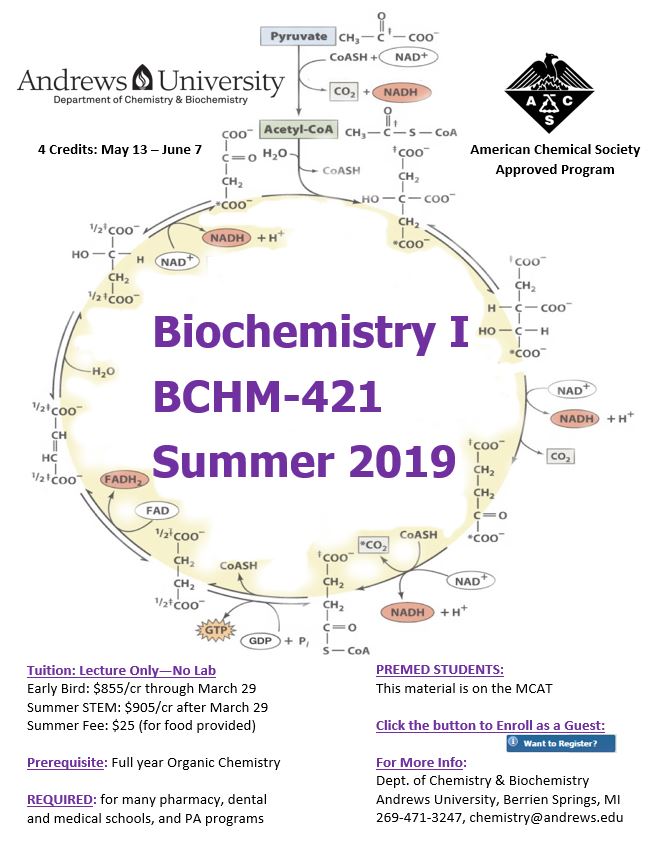 We are happy to offer our upper-level Biochemistry course, BCHM 421, this summer. Students preparing to take the MCAT or DAT will benefit from taking this course in a summer intensive environment.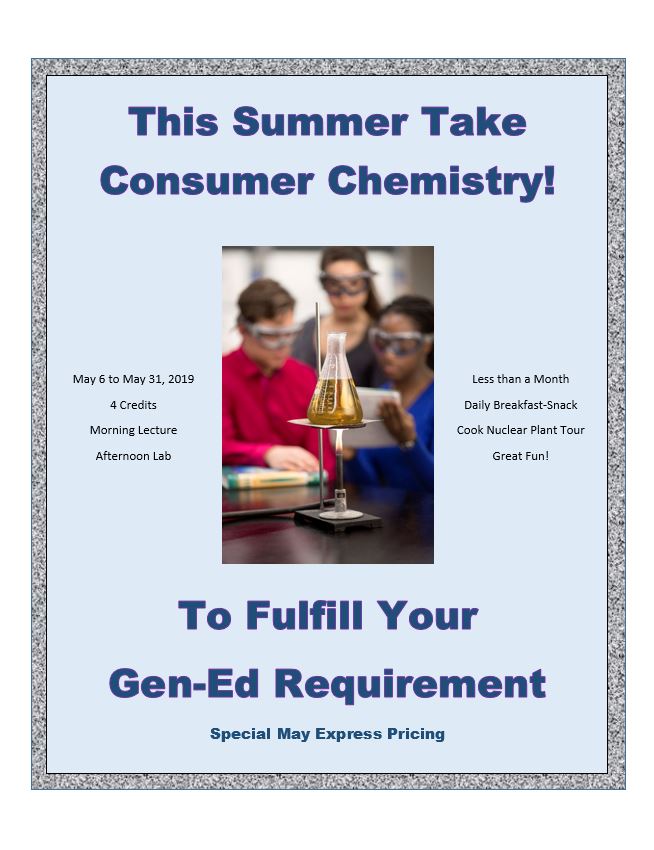 Also available this summer, is our Consumer Chemistry course, CHEM 100, which fulfills the physical science general education requirements.
The courses are listed in the Online Course Schedule and you may sign up at Registration Central as an Andrews student or at Guest Student Registration if you are a visiting student.