White Named Principal at Andrews Academy
Top Headlines
Date:
March 6, 2008
Contact:
ksuarez@andrews.edu
Website:
Phone: 269-471-3348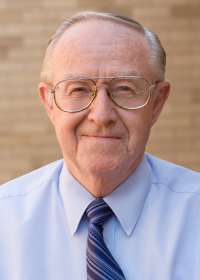 Cleon White has been appointed principal of Andrews Academy by the Andrews University Board of Trustees. White, who has been serving as interim principal since July of 2007, is taking the place of Allan Chase, who accepted a position as the assistant superintendent for the Southern California Conference of Seventh-day Adventists.
Although White has served as vice principal for Andrews Academy since 2002, he has filled a number of roles since first joining the staff at the academy in 1976. He has taught chemistry and mathematics, and served as an advisor of the Student Association. White has spent 23 years of his career at Andrews Academy along with four years teaching at Hermiston Junior Academy in Oregon from 1981 to 1984.
"Through the years it has been my honor to serve as teacher, vice principal and now principal of the Andrews Academy family," said White of his official appointment. "Please keep each member of our Andrews Academy family in your prayers as we seek to achieve the objective of education by restoring in man the image of his maker."
Andrews Academy currently has 270 students enrolled for the 2007-08 school year.
White is married to Sandra and they have two grown children, Eric and Suzanne.