2009-10 Howard Center Presents…
Top Headlines
Date:
June 18, 2009
Contact:
hpac@andrews.edu
Website:
http://howard.andrews.edu/
Phone: 269-471-3560
Featuring a vast offering of musical genres, the Howard Performing Arts Center's 2009–10 concert series
Howard Center Presents …
will include Christian and classical performing artists, including Brandon Heath, Vienna Boys Choir and Soweto Gospel Choir.
The season will kick off with
Opening Night 2009!
on Sunday, August 23, 2009, at 7 p.m. This season-opening concert will feature Lake Effect Jazz Big Band and a special program by Andrews University faculty and music students.
On Saturday, Sept. 12, 2009, at 8:30 p.m., Christian recording artist and songwriter Brandon Heath will take the stage. Heath is a Grammy-nominated artist and a three-time Dove Award winner. He is best known for his hit single, "Give Me Your Eyes."
As part of the winner's annual tour schedule, the grand prize winners of the Fischoff National Chamber Music Competition will make a stop at the Howard Performing Arts Center. This year, the winning music ensemble of the competition is the Linden String Quartet. Members of this quartet study at the Cleveland Institute of Music in Cleveland, Ohio. Their concert at the Howard Center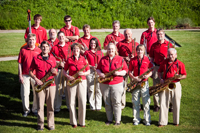 will be Sunday, Sept. 27, 2009, at 4 p.m.
Former faculty member and chair of the Andrews University Department of Music, Peter Cooper, will come back to perform in a faculty recital piano trio also featuring Andrews University Symphony Orchestra conductor and violinist, Claudio Gonzalez, as well as Scott Russell playing the French horn. This trio will perform Saturday, Oct. 3, 2009, at 8 p.m.
Christian recording artists Jeromy and Jennifer Deibler, Brian Smith and Michael Boggs make up the group FFH (Far From Home). FFH just returned to their music this year after taking a break, time that allowed two members to serve as missionaries in Africa. Their concert at the Howard Center is Saturday at 8 p.m. on Oct. 17, 2009.
The next afternoon, Sunday, Oct. 18, 2009, at 4 p.m., the Storioni Trio, regarded as one of the most successful young chamber music ensembles of Europe, will perform. This Dutch trio boasts a broad repertoire ranging from Haydn, Mozart and Beethoven to Ravel, Shostakovich, Brahms and Schubert. The Storioni Trio is the artistic director of the Storioni Festival, an international music festival.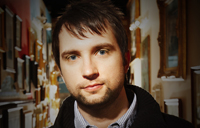 The Vienna Boys Choir will make a stop at the Howard Center for a Thursday evening concert on Nov. 5, 2009, at 7 p.m. This choir has been a symbol of Austria for nearly 500 years and is one of the oldest boys' choirs across the globe.
Latin Christian singer Jaci Velasquez will perform numbers from her 13 albums released since 1996 on Saturday, Jan. 30, 2010, at 7 p.m. Velasquez is highly regarded in the Christian contemporary music scene with 3.5 million albums sold, two Latin Grammy nominations, three English Grammy nominations, five Latin Billboard Award nominations, Latin Billboard Female Pop Album of the Year award, six Dove Awards, and many more.
Two-time Grammy Award winners from South Africa, the Soweto Gospel Choir, called a "cornucopia of remarkable voices" by
The New York Times
, is sure to be quality, cultural entertainment at their Tuesday, March 2, 2009 concert. It begins at 7 p.m. Formed to celebrate the unique and inspirational power of African gospel music, the 26-strong touring choir draws on the best talent from the many churches in and around Soweto.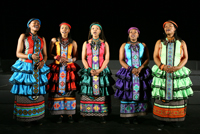 Wrapping up the season on Saturday, March 6, 2010, at 8 p.m., is an evening piano recital by Andrews University faculty member Chi Yong Yun. Yun is the director of piano studies and assistant professor at Andrews University. Her performances as a recitalist, collaborative musician and lecturer, have taken her throughout United States, Korea, Europe and, most recently, the Philippines.
Ticket prices will be released at a later date. All tickets go on sale Monday, August 3, 2009, at 1:30 p.m. and can be purchased by calling the Howard Performing Arts Center Box Office at 888-467-6442 or 269-471-3560. Summer Box Office hours are Monday–Thursday, 1:30–5 p.m. and Friday 9 a.m.–12 p.m.