New Principal at RMES
Top Headlines
Date:
July 16, 2009
Contact:
pr@andrews.edu
Website:
Phone:
Bringing over 36 years of administrative experience in elementary and secondary education to the position, David Waller is the new principal of Ruth Murdoch Elementary School (RMES). Ruth Murdoch Elementary School, a University School located on the campus of Andrews University, is a K–8 school with an annual enrollment of approximately 270. This Seventh-day Adventist Christian school is well-known for having a very culturally and ethnically diverse student and teacher population. Waller fills the position following the departure of Sunimal Kulasekere, who accepted a position with the Michigan Conference of Seventh-day Adventists.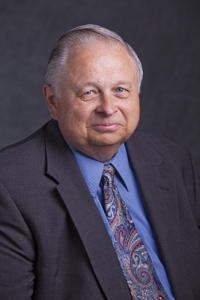 Waller's career in education began in 1969 as a teacher at Highland Lakes Junior Academy in Avon Park, Fla. In 1973, he accepted his first principal position at Fort Myers Junior Academy, in Fort Myers, Fla., where he stayed until 1977. His administrative duties were coupled with teaching responsibilities, a work dynamic he took with him in 1977 to serve as principal and upper-grade teacher at Jacksonville Junior Academy, in Jacksonville, Fla. During his tenure there, Waller was responsible for the oversight of a major renovation of the campus which converted from an open concept structure to a more traditional facility with a central library, administrative office suite and six classrooms. While principal at Jacksonville Academy, he also served on the Board of Education for the Florida Seventh-day Adventist Conference.
From 1982–1995, Waller served as vice-principal and a teacher at John Nevins Andrews School in Takoma Park, Md. He relocated to rural New Jersey in 1995 to serve as principal of Garden State Academy. While there, he held a number of committee assignments including the New Jersey Conference K–12 Board of Education and the Columbia Union Administrator's Council and Curriculum Committee.
In 1998, Waller returned to John Nevins Andrews School, but this time as principal. He was there for 11 years before coming to RMES.
"I am excited to have the opportunity to work with the outstanding Ruth Murdoch faculty," says Waller. "My goal is to continue the long tradition of excellence in Christian education for which Ruth Murdoch is known while also building on that foundation to make it an even more rewarding educational experience for our students."
Waller holds a Bachelor of Arts in theology ('69) from Southern Adventist University in Collegedale, Tenn., and a Master of Education in educational administration ('85) from George Mason University in Fairfax, Va. He is a member of the National Association of Elementary School Principals and the Association for Supervision and Curriculum Development.
Waller and his wife, Amy, now reside in Berrien Springs. He enjoys computers, traveling, photography, bicycling and locksmithing.
-Written by Keri Suarez, media relations specialist, Office of Integrated Marketing & Communication