Chris Blake to Speak
Top Headlines
Date:
October 19, 2009
Contact:
pr@andrews.edu
Website:
Phone: 269-471-3348
Chris Blake will speak for chapel on Thursday, Oct. 22, 2009, at 11:30 a.m. at Pioneer Memorial Church.
Blake's presentation, "What We Need to Get Over," is based on listening to ex-Adventists, looking at Jesus and our culture, and launching out to swim against the current. His message emphasizes honest appraisal, healthy humor and humble assurance.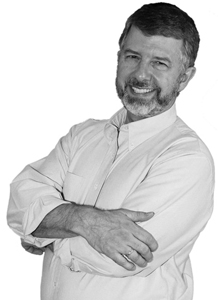 In 1993, Blake joined the faculty of Union College in Lincoln, Neb., where he currently serves as associate professor of English and communication, and as sponsor of the Union College chapter of Amnesty International. In 2003, he started (with colleague Mark Robison) Union's annual Squirreldance Film Festival. He is a former editor of
Insight
magazine and columnist for the
Adventist Review
, and has published numerous award-winning articles.
His bestselling book,
Searching for a God to Love
(Thomas Nelson), has been translated into five languages. In 2001, with his wife, Yolanda, he wrote
Reinvent Your Sabbath School
. His latest book,
Swimming Against the Current
—the sequel to
Searching for a God to Love
—was released by Pacific Press in 2007. His current and future writing projects are a feature-length film screenplay, a children's book (with Yolanda), and a book for a New York publisher.
Among his hobbies are playing disc golf, reading, traveling and mountain biking.