Eat Local Challenge
Top Headlines
Date:
September 27, 2011
Contact:
ksuarez@andrews.edu
Website:
Phone: 269-471-3348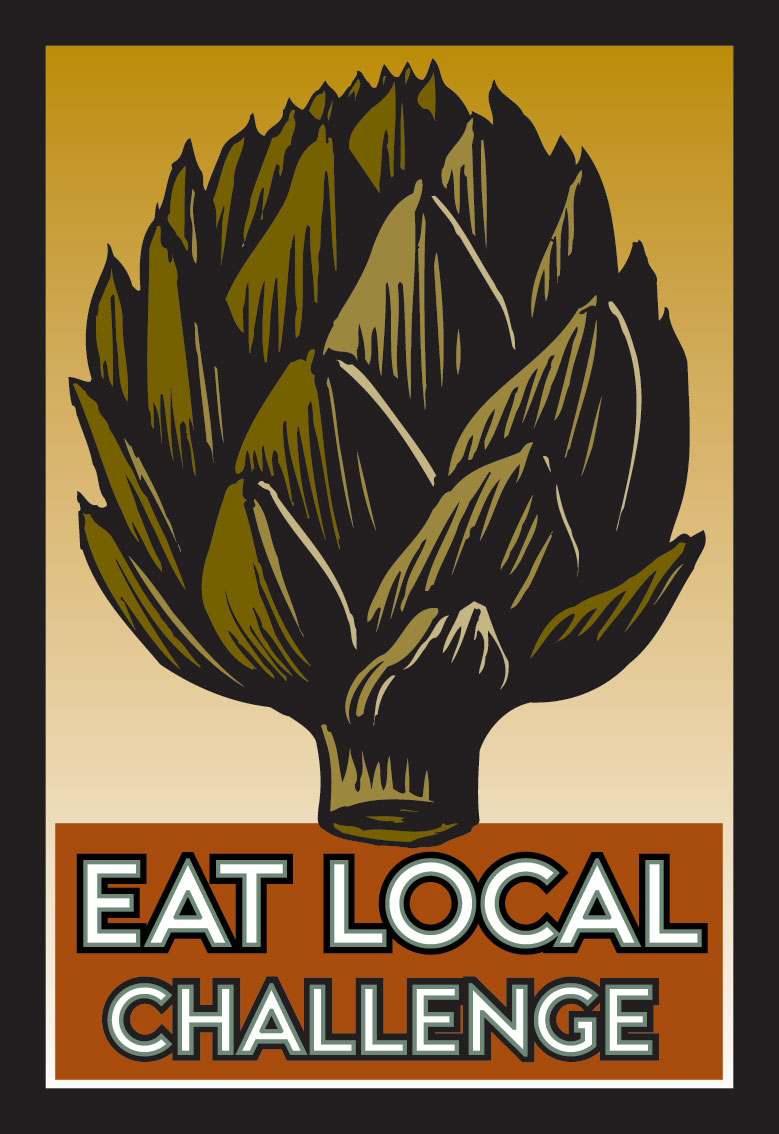 Andrews Supports Local Farmers with Eat Local Challenge
Berrien Springs, Mich.—Can you swallow the "Eat Local Challenge?" With a menu offering mouth-watering options such as purple & white eggplant Parmesan with Amish butter cheese, house-made whole grain crostini, and golden delicious apple crisp with crunchy honey & oat topping, you'll find it hard to resist. During the lunch time hours on Tuesday, September 27, Andrews University Dining Services will be dishing up a menu tastefully selected from locally grown farms within a 150-mile radius of Berrien Springs, Mich. This is the second year Andrews University's Office of Dining Services and Bon Appétit Management Company have partnered to present the "Eat Local Challenge."
The local farms sourced for the "Eat Local Challenge" include: Andrews University Farm & Dairy in Berrien Springs, Mich.; Good News Farm in Cedar Lake, Mich.; Windmill Island in Holland, Mich.; Guggisberg (Dutch Kase Haus) in Shipshewana, Ind.; Michigan Milk Producers in Constantine, Mich.; Shelton Farms in Niles, Mich.; and Dave Pagel Farm in Berrien Springs, Mich.
There are several reasons to take advantage of this opportunity. Jonathan Mark Daniels, general manager of Dining Services at Andrews University, says, "Diners can experience eating quality foods with the knowledge that they are contributing to the continuation of local farmers." Daniels is officially an employee of Bon Appétit Management, the onsite restaurant company that manages Dining Services.
When local farmers are supported, they are able to maintain a system of farming the land using sustainable methods and providing the community with healthful and safe produce. Locally grown produce also involves a reduction in the influence of pesticides, hormones and antibiotics, making available a safer selection for meals. Concerned about the health of our environment, both communally and globally, local farmers strive to treat their land and crops with the respect they afford.
"Locally grown food simply tastes better," says Daniels, "versus the older, nutrient-deficient foods found in large grocery stores." Food from non-local sources may have been in transit for more than a week, and even stored in a warehouse for months. Contrarily, locally grown food is able to pass on vital nutrients to its consumers, as it generally reaches the market within 24 hours of harvest. "Less time on the shelf ensures a tastier product. Tomatoes are sweeter and apples are crisper," says Daniels.
Bon Appétit has been managing Andrews University Dining Services since June 2010. Since 2004, over 400 Bon Appétit restaurants and cafés across the country have participated in the Eat Local Challenge. As part of their partnerships with college and corporate campuses, they work to educate communities about "low-carbon diets." Other Bon Appétit programs address local purchasing, the overuse of antibiotics, sustainable seafood, cage-free eggs and the connection between food and climate change.
Eat Local Challenge 2011
Andrews University Campus
*Vegan offerings are in italics
~Salad offerings~
Mixed greens, grape tomato, cucumber, carrot, red, yellow, orange and green bell peppers, banana pepper, onion, green and red cabbage, radish, beet, chopped boiled egg, variety of Amish cheeses
House-made Ranch, Italian and Sweet Onion dressings
Composed salads
Italian pasta herb and vegetable salad
Yukon gold and egg potato salad with dilled sour cream dressing
~Deli & Grill offerings~
House-made whole grain crostini and whole grain pizza roll
with Great Northern bean hummus
Marbled jack roasted red pepper spread
Pesto oil with
Sliced cojack, colby, pepper jack and marbled pepper jack Amish cheeses
Grilled vegetables including red, yellow, green and orange bell pepper, onion,
zucchini, yellow squash and ramps
~Classics 1 & 2~
Winter spaghetti squash al pomodoro
Purple & white eggplant Parmesan with Amish butter cheese
Roasted root vegetables (beet, parsnips, carrot and turnip)
Flat top ramps
~Healthy choices~
Pinto bean & wild rice
~World Market~
Whole grain flat bread pizza with pesto oil, heirloom tomatoes & fresh herbs
Whole grain flat bread margarita pizza with Amish butter cheese & fresh basil leaves
Honey glazed Asian stir-fry over wild rice
~Soup~
Chunky vegetable soup with Amish dumpling noodles
~Sweet offerings~
Butter shortbread drizzled with honey drunken strawberries & a dollop of sweet cream
Golden delicious apple crisp with crunchy honey & oat topping
Poached Bosc pears infused with lavender & honey
~Fresh fruit stand~
Concord grapes
Gala, Cortland, Honey Crisp and Ozark Gold apples
~Thirst Quenchers~
Shelton Farms own Welches grape juice
Strawberry aqua Fresca
Cool mint water
Founded in 1874, Andrews University is the flagship institution of higher education for the Seventh-day Adventist church, located one-half mile east of the U.S. 31 Bypass in Berrien Springs, Mich.