Andrews to Host 20th Annual Acrofest
Top Headlines
Date:
October 28, 2011
Contact:
lighthal@andrews.edu
Website:
http://www.andrews.edu/cas/gymnics/acrofest
Phone: 269-471-3357
Andrews University is gearing up to host the 20th annual Acrofest, an event that brings Seventh-day Adventist gymnasts together from institutions across the country and around the world, from Nov. 10–12, 2011. Each year, a different Seventh-day Adventist institution hosts Acrofest, offering gymnasts an opportunity for spiritual renewal and a chance to collaborate with other gymnasts, including a live final performance on Saturday, Nov. 12, at 8 p.m. in the Johnson Gymnasium. Tickets are required, but it is open to the public.
This year's Acrofest attendees will come from as far away as Antillean Adventist University in Puerto Rico and Canadian University College in Lacombe, Alberta. Acrofest will take place in the Johnson Gymnasium on the campus of Andrews University in Berrien Springs, Mich. This year's theme, "He Could Have Said No, But He Said Yes," will emphasize the ultimate sacrifice Christ made for mankind.
"This isn't just a Gymnics event; it's an Andrews University event. We've got volunteers from across campus—students, faculty and staff—who are helping in so many ways, including just simply serving food to our nearly 1,000 Acrofest guests," says Christian Lighthall, coach for the Andrews University Gymnics.
The first Acrofest was held in 1991 at Andrews University. Under the leadership of Coach Robert Kalua, that first Acrofest drew 600 gymnasts and their coaches. By creating a non-competitive atmosphere, Coach Kalua helped establish opportunities for quality instruction and aimed for education and team development within the Seventh-day Adventist educational system.
During the three-day event, gymnasts have several opportunities to hone their skills. Workshops, such as Learning Pyramids and Human Video (using gymnastic skills to portray Biblical themes) are complemented by clinic stations, such as tumbling, which will offer gymnasts a chance to test-tumble on various types of tumbling floors. A unique opportunity this year is a circus station run by a circus fraternity from Illinois State University.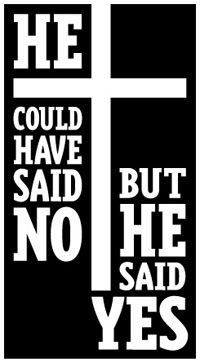 During Acrofest, the Seventh-day Adventist Gymnastics Association will convene with approximately 60 coaches expected to attend. Coach Lighthall is currently serving as president of the association. He was elected in July for a four-year term. Lighthall says, "We will be discussing and finalizing the mission, guidelines and bylaws of the Seventh-day Adventist Gymnastics Association.
On Saturday, Nov. 12, Matt Gamble, speaker for the self-supporting ministry Vagabond Servant, and an Andrews alum, will be giving the Sabbath sermon in Johnson Gym at 10 a.m.
The public is invited to attend the closing ceremony for Acrofest on Saturday, Nov. 12, at 8 p.m. in the Johnson Gymnasium. All the teams will be participating in this visually captivating finale. Tickets are $10 each and children on laps are free. Tickets are available at the Pool Desk in Beaty Gym, the desk at Fitness & Exercise Studies located in the lower level of Johnson Gym or at the door. "Tickets will sell out so advance purchase is highly recommended," says Lighthall.
The Andrews University Gymnics is a 30-member team of sports acrobats. They combine difficult balancing stunts, complex pyramid building involving multiple transitions, progressive ground tumbling, teeterboard routines, handstand pressing on block stands and mini-tramp routines in a one-hour program. In addition to their visually fantastic performances, they take pride in their anti-drug assemblies and religious programming.