Von Trapp to Perform at Howard Center
Top Headlines
Date:
November 7, 2011
Contact:
hpac@andrews.edu
Website:
http://www.howard.andrews.edu/
Phone: 269-471-3560
Doe, a deer, she's coming here. The granddaughter of Baron von Trapp, whose story inspired The Sound of Music, the singer whose voice the New York Times called "hauntingly clear," will perform at the Howard Performing Arts Center on the campus of Andrews University on Sunday, November 13 at 7 p.m.

Von Trapp grew up surrounded by the sounds of music—her father loved to play guitar and sing, and by age sixteen, she was touring New England with her siblings, performing at weddings and other get-togethers. She has since developed her own artistic style, often likened to that of Judy Collins or Loreena McKennitt. Equally comfortable singing O Mio Babbino Caro as Edelweiss, von Trapp's repertoire ranges from Mozart and Bach to gospel and pop classics, as well as her own compositions.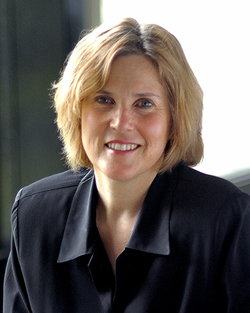 Her sacred performances often include Gregorian chants and works of the 12th century mystic Hildegard of Bingen, as well as American hymns and psalms. She is often accompanied by cellist Erich Kory, but can appear with larger ensembles. In 2001, she acquired permission from Robert Frost's publishers to sing parts of his works. An album released in 2004, Poetic License, features the works of Robert Frost set to music.

Elisabeth has sung in venues from European cathedrals to the Kennedy Center, and the Boston Globe assures that "before the concert is over, she will have the audience gasping at the sheer beauty of her voice."

Tickets for Elisabeth Von Trapp can be purchased by calling the Howard Performing Arts Center box office at 269-471-3560 or 888-467-6442. Tickets for reserved seating are $20, faculty and staff tickets are $15 and Andrews University student tickets are $5. Special rates apply for groups and Flex Series tickets. Learn more by visiting www.howard.andrews.edu.