Announcing Howard Center's New Season
Top Headlines
Date:
July 9, 2012
Contact:
hpac@andrews.edu
Website:
Phone: 269-471-3560
The Howard Performing Arts Center isproud to announce the lineup for the 2012–2013 season, their 10th anniversary year, including artists such as Dove Award-winning Christian musical collective Gungor, Grammy nominated bluegrass duo Dailey & Vincent presenting "A Bluegrass Christmas," and four-time Dove Award winner Laura Story.
"We are particularly excited about this season," says Erica Griessel, manager. "I am delighted that we are going to feature bluegrass music for the first time." In addition, the Howard Center continues its tradition of showcasing the best in Christian and classical music.
The 2012–2013 season kicks off on Sunday, August 26, 2012, at 7 p.m. with Opening Night 2012! This free annual event begins with local contemporary Ragtime pianist Deborrah Wyndham, who bridges the gap between classical and jazz genres. Concluding the evening is the energetic sound of Southwest Michigan's own Lake Effect Jazz Big Band. This event is free as the Howard Center's gift to the community.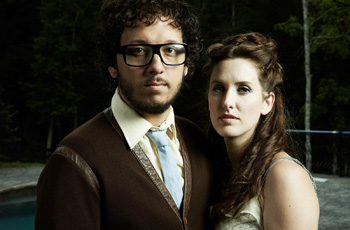 Gungor
Highly acclaimed soloists, chamber musicians and professors come together to create The American Piano Quintet. On Saturday, Sept. 22, 2012, at 8:30 p.m., spend an evening with this talented ensemble—featuring violin, viola, cello and piano—as they perform pieces by Johannes Brahms and Antonín Dvořák.
The first Christian concert of theseason will feature Dove Award winning group Gungor, led by husband and wife duo Michael and Lisa, on Sunday, October 21, 2012, at 7 p.m. The Denver-based group writes music as an honest response of seeing the world as a beautifully complicated place. Also in October, the Barkada Quartet, this year's reigning champion of the Fischoff National Chamber Music Competition, is performing at the Howard Center on Sunday, Oct. 28, 2012, at 4 p.m.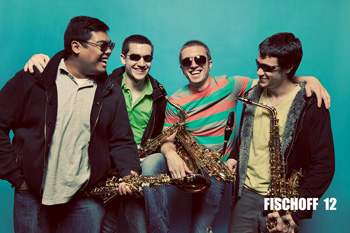 Barkada Quartet
In the month of November, the Howard Center offers two classical concerts. Come and enjoy a wonderful evening ofviolin and piano pieces masterfully synchronized by musicians Carla Trynchuk and Chi Yong Yun on Saturday, Nov. 3, 2012, at 8 p.m. Violinist Jennifer Koh brings a sensational performance you won't want to miss on Sunday, Nov. 18, 2012, at 4 p.m. In her recital she explores the history of solo violin repertoire from Bach's six sonatas and partitas to modern day composers.
The Howard Center will commence the holiday season with Dailey & Vincent: "A Bluegrass Christmas," Saturday, Dec. 8, 2012, at 7 p.m. Headed by Jamie Dailey and Darrin Vincent, this Grammy nominated band's lineup includes the banjo, guitar, mandolin and fiddle. Their brand-new Christmas repertoire will include original Dailey & Vincent music alongwith traditional Christmas carols with a bluegrass twist.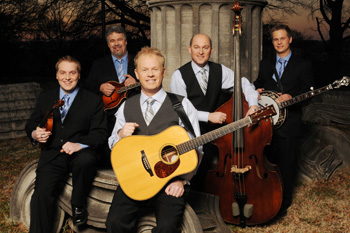 Dailey & Vincent: "A Bluegrass Christmas"
The month of February may be short but the Howard Center has found time to offer two powerful concerts. The Howard Center welcomes tenor Charles Reid, the newest faculty member of the Andrews University Department of Music, in concert on Sunday, Feb. 17, 2013, at 7 p.m. Reid is being recognized as one of his generation's leading lyric tenors. Pianist Trina Thompson, associate professor of music theory, will accompany him. The month of February will end with Christian veteran artist Kathy Troccoli. Her numerous accolades include 22 recordings, 17 number-one radio hits, two Dove Awards, and three Grammy nominations. On Sunday, Feb. 24, 2013, at 7 p.m., she will perform favorite Christian hits from her memorable career.
The Howard Center will end its season in great Christian tradition. First, multi-Stellar Award winner Jonathan Nelson is one of the brightest young faces in Gospel music. His Top 10 smash hit, "My Name Is Victory," won him a Dove Award nomination as Best New Artist of the Year. Join him on Saturday, March 9, 2013, at 7 p.m., for an evening of worship and praise. The last concert of the season features Christian artist Laura Story. With hits like "Blessings" and "Mighty to Save," this four-time Dove Award winner continually presents a heart of worship. Join us on Sunday, April 7, 2013, at 7 p.m., for an uplifting evening of music and ministry.
Tickets go on sale Monday, August 6, 2012, and are available for purchase by calling the Box Office at 888-467-6442 or 269-471-3560. Summer Box Office hours are Monday–Thursday, 1:30–5 p.m. and Friday, 9 a.m.–12 p.m. For more information, please visit us on our webpage at howard.andrews.edu, or find us on Facebook™ at www.facebook.com/howardcenter. Flex series tickets are available for a $5 discount off each ticket when you purchase a ticket to five or more concerts.