Soprano Faith Esham in Concert
Top Headlines
Date:
January 15, 2014
Contact:
hpac@andrews.edu
Website:
http://howard.andrews.edu
Phone: 269-471-3560
Nationally famous lyric soprano Faith Esham will perform with pianist Chi Yong Yun on Saturday, Jan. 18, 2014, at 7 p.m. at the Howard Performing Arts Center on the campus of Andrews University.
Known for both her musicality and ability to express poignant emotion, Esham brings theatricality to the classical stage. Yun is the director of piano studies at Andrews University.
Esham's performance is a five-part recital, beginning with works by Wolfgang A. Mozart and Johann-Paul Martini, followed by a section comprised of music by Franz Schubert and another of works by Stephen C. Foster, including his piece "If You Only Had a Moustache." The final section include works by Henri Duparc and Sergei Rachmaninoff.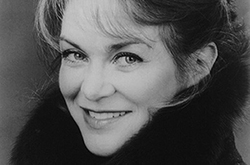 Esham received a GRAMMY award as Principal Soloist and Best Opera Recording in 1984. Most recently, she was the recipient of an honorary Doctor of Fine Arts at the May 2013 commencement service at Andrews University. The recipient of both the Walter W. Naumberg Award and the Concours International de Chant de Paris, Esham is currently an adjunct professor of voice at Westminster Choir College of Rider University in New Jersey.