Andrews University
6th Annual Leadership Conference
June 27, 2016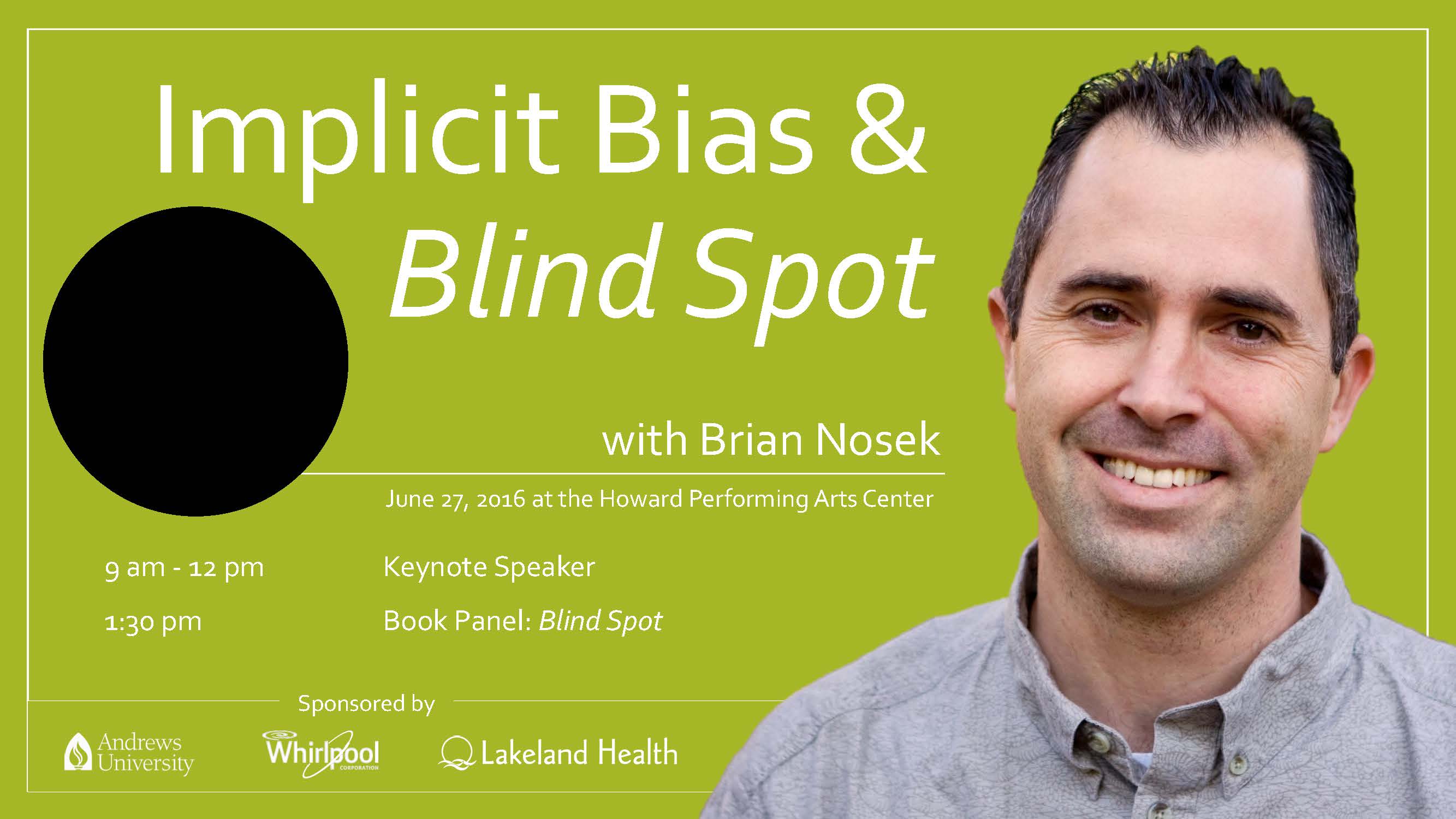 Community members, faculty, and all others who are not Leadership Department program participants,
may click here to register.
If you are a participant in one of our programs (LEAD, Higher Ed., EDAL),
please register for LEAD600 (CRN: 203) through Registration Central.
Brian Nosek received a Ph.D. in from Yale University in 2002 and is a professor in the Department of Psychology at the University of Virginia. In 2007, he received early career awards from the International Social Cognition Network (ISCON) and the Society for the Psychological Study of Social Issues (SPSSI). He co-founded Project Implicit (http://projectimplicit.net) an Internet-based multi-university collaboration of research and education about implicit cognition – thoughts and feelings that exist outside of awareness or control. Nosek investigates the gap between values and practices – such as when behavior is influenced by factors other than one's intentions and goals. Research applications of this interest are implicit bias, diversity and inclusion, automaticity, social judgment and decision-making, attitudes, beliefs, ideology, morality, identity, memory, and barriers to innovation. Through lectures, training, and consulting, Nosek applies scientific research to improve the alignment between personal and organizational values and practices. Nosek also co-founded and directs the Center for Open Science (COS; http://centerforopenscience.org) that operates the Open Science Framework (http://openscienceframework.org). The COS aims to increase openness, integrity, and reproducibility of scientific research.