InMinistry MAPMin Class
NTST550 Exegesis of the English New Testament: Galatians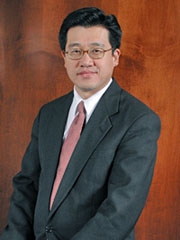 Professor: Richard Choi
Date: April 14-18, 2013
Location: Northern New England Conference Office (Westbrook, ME) (Major re-location required!!)
Due to professsor flying across nation - class will begin Monday morning 8:00am
Course Description:
The primary objectives of this class are to:
Acquaint the student with the historical background and setting, literary design, and the basic structure of the book of Galatians.
Enable the student to develop workable hermeneutical tools for study and meaningful interpretation of Galatians theological ideas.
Assist the student to get a broad-based knowledge of the contents and theology of Galatians from the historicist perspective of prophetic interpretation and with a Christ-centered emphasis.
Secondary objectives include:
Assist the student to develop the ability for original thinking and critical judgment.
Enable the student use the class material for preaching and teaching.

Course Resources:
Location - New site for new Conference Office
Directions:
Directions would be to take 95 N to Exit 48. Continue through the light to the next light (car dealership on left, McDonalds on right). Turn right. Continue a short ways until you come to a split in the road. You will get in the left lane and proceed left around the Rite Aid and then go straight. The office is right after the Maine Medical building on the right - # 479 ~ a long white building.
Student List Updated: 3/20/2013
1. Rohan Simpson
2. Sharon Terrell
3. Cornel Preda
4. Jeffrey Abatayo
5. Myungyoon Huh
6. Asnel Valcin
7. Anderson Ramos