InMinistry MAPMin Class
OTST 520 - Introduction to Old Testament Theology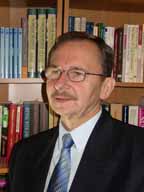 Professor: Eriks Galenieks
Date: July 7-11, 2013
Location: Andrews University Berrien Springs, MI

The primary objectives of this class are to:
Assess the importance of the study of Old Testament theology for the pastor and his ministry.
Integrate the contents of Old Testament theology with personal experience and make a practical application of class materials and personal research to pastoral ministry.
Secondary objectives include:
Survey the historical path of Old Testament theology
Analyze the nature of Old Testament theology, with particular attention to crucial issues in recent discussion (method, relationship to history, the center of the Old Testament, the relationship between the Testaments, etc.).
Develop procedures for doing Old Testament theology.
Examine distinctive theological concepts of selected Old Testament books.
Trace major theological themes through the whole Old Testament.
Class Resources:
Attendee List (Updated 6-13-13):
1. Jeffrey Abatayo
2. Obed Matus
3. Philip Tse
4. Mark Valadez
5. Will Labrenz
6. Michael Mattzela
7. Richard Figueredo
8. James Coleman
9. Gladys Romero
10. Richard New
11. Alex Harter
12. Eugene Kitney
13. Mark Ewen
14. Anderson Torres Ramos
15. Mark LaVertue
16. Danny Parada