MA in Pastoral Ministry
DSRE 534 Ministry to Youth and Young Adults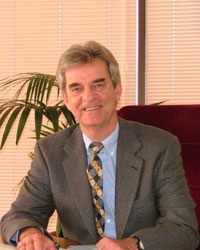 Professor: Allan Walshe
Date: October 26-30, 2014
Location: Norther New England Conference Office, Westbrook, Maine
Course Description:
This course is designed to acquaint students with the opportunities for ministry to and with young people in the church, school and home. The biblical principles of youth and young adult ministry, within the context of the church community, are given primary emphasis.
Students will have an in-depth study from a pastoral perspective of selected issues having to do with the spiritual development of youth and young adults from fourteen to twenty five years of age.
A major feature of this class will be a small group model that teaches people how to enrich their devotional life with God.This model works well with youth and young adults but is also suitable for old church members.This class is specifically designed to help church Pastors minister to their young adults and youth.

Class Resources:
Reservation (The reservation period is now closed for this session).
Course Syllabus
Location Information
Student Attendee List:
Jeffrey Abatayo
Virgo Belizaire
Tiffany Brown
Edward Bryan
Dennis Farley
Barbara Harris
Paulette Heinlein ( MDiv Equivalency)
Sem Omeler
Dorrin Patillo
Cornel Preda
Kevin Robert
Ludlow Rowe
Joseph Salajan (MDiv Equivalency)
Victor Snead
Pierre Vincent