M.A. in Pastoral Ministry
NTST 550 Exegesis of the English New Testament: Parables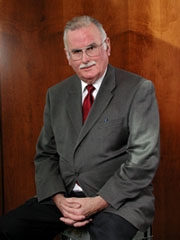 Professor: Robert Johnston
Date: July 19-23, 2015
Location: Andrews University, Berrien Springs, MI 49104 (Chan Shun Building Room)
Course Description:
A study of the nature, background, and interpretation of the parables of Jesus recorded in the gospels.
Student Learning Outcomes:
Know the nature of parables.
Know the importance of parables in the teaching of Jesus and the theology of the Gospels.
Know the history of interpretation of the parables.
Understand sound methods of interpretation and ability to apply them.
Be able to move from exegesis to sermon.
Be familiar with the parables themselves.
Be able to apply the teachings of the parables to your own life and the life of the church.
Appreciate the relationships among the Gospels.
Understand how Ellen White's use and application of the parables relate to scholarly exegesis.

Course Resources:
Reservation Form
Course Syllabus updated 4/23/15
Location Information
Student Attendee List:
Angeline Accoh
Nancy Allen(MDiv.E)
Virgo Belizaire
Rob Benardo
Diego Boquer
Clayton Charles
Mark Ewen
Richard Figueredo
Elwyn Hyde
Ron Knott
William Koomson
Bledir Larivaux
Michael Mattzela
Darnel Marius
Michael Mirra
Ainsworth Montoute
Elisabeth Parent
Nicole Parker
June Price
Brenda Rhyne
Kevin Robert
Gladys Romero
Dan Ross
David Shin (MDiv.E)
Andrew Shurtliff
Aleksandra Tanurdzic
Cirilo W Vazquez
Gillian Webster
Francis Yves