MA in Pastoral Ministry
OTST 566 Writings: Esther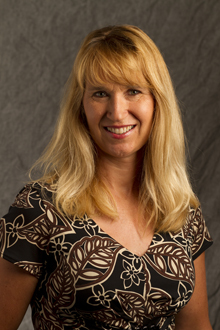 Professor: Constance Gane
Date: April 10-14, 2016
Location: Burman University, Alberta Canada
Course Description:
Through a careful examination of the text of Esther, the student will:
Study the text in its brutal, historical context of the Persian Wars. Hebrew and Persian documents, archaeological remains, and Greek historians will be brought into the discussion to facilitate the recognition of significant textual under tones.
Learn to understand how possible authorship and dating is arrived at while maintaining scholarly integrity when examining the historicity of Esther. In this context the student will learn that the relationship between biblical narrative and history is probably one of the most important issues in evangelical hermeneutics today. Through the study of the book of Esther, the student will have the opportunity to recognize that God has in fact worked in history through events that really happened.
Grapple with the plain reading of the text which demands an honest look at the ethics of choosing to conceal one's identity in the name of survival, disquieting moral ambiguity, the apparent absence of religious values, and the presence of sensuality and brutality as a recourse for survival.
Examine the larger theological question for God's people when their status with respect to the covenant is broken. In this context, the student will explore the power of a crisis which forces one to make a decision for God.
Finally, the student will encounter the providence of God as seen in the story of Esther in which God is invisible, inscrutable and silent, a story which resonates with many in our postmodern world.
Class Resources:
Reservation Form
Course Syllabus
Location Information
Student Attendee List:
Joseph Amankwah
Ian A. Bramble
Shawna Campbell
Steve Carlson
David K Chimwaso

Olaf Clausen

Michael Corbel

Mike Dauncey

Alison M. Down
Roger Esteves
Karen Hayde
Eyitwoyo Lawel Natufe
Elmer Manzanares-Marenco
Rhoda Miller
Fitzroy Radlein
Evaldo Vicente Silva
Neil Tagarao
Aleksandra Tanurdzic
Alrick Watson
Larry Weidell