The Job Search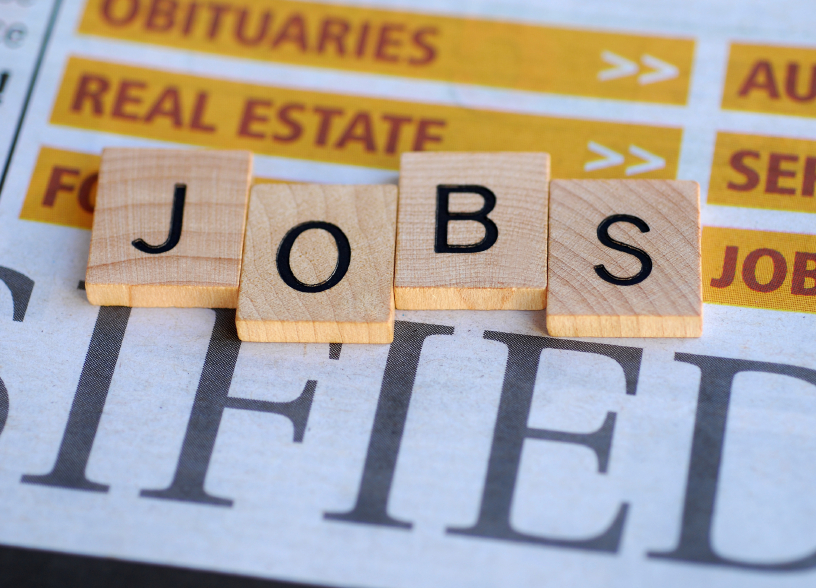 Whether you are conducting the Job Search for the first time or have conducted the job search various times, this process can be overwhelming. Our hope is to simplify this process so that you can effectively take the steps necessary to conduct a successful job search.
This information is for the purpose of getting you started. If you find yourself still having questions please feel free to contact us @ career@andrews.edu for additional assistance.
STEP 1: Narrow Down Your Search

Once you have completed the Career Planning Stage and have made a decision as to what field you are going to pursue. Narrowing down your search will allow you to market yourself specifically to employers and jobs that are interesting to you. Failing to have a point of focus or target can be damaging to your job search process. Having a point of focus doesn't limit you in that if you find a special opportunity you are interested in you always have the option to apply. There are number of ways to narrow down your search.
1. Where do you want to live? Decide where you would like to live and begin researching the job market in that area. Before the economy hit a downward spiral, job searchers had the luxury of choosing where they wanted to live and then beginning their job search. Although the economy has affected the job market, there are jobs available and you, as the job searcher may just need to be flexible and willing to possibly relocate for that perfect opportunity.
2. What type of Job do you want? Identify a career and position that matches your skills, interests, abilities, and personality. AU Careers can help you better identify what type of Job you want at AU Career Services.
3. What organizations/company interest you? Use your favorite Internet online database to locate current employer web sites and contact information and possible openings with your employer of choice.
AU & Me, the new Andrew's job search database is also a great way to locate employers nationwide who are currently hiring. Focusing in on an employer or company is a great way to break into a particular industry or field.
Remember you don't have to narrow down your search to just these three types. It is generally more effective to focus on two of these types.
STEP 2: Get to know your Targets!
RESEARCH, RESEARCH, RESEARCH!!
1. Research geographic areas where that particular industry/organization is most prominent.
2. Research career fields and employers by their:
Website
Books related to the field or industry of choice

Employees- interview people in that particular field or industry in person or by phone.

Newsletters and or articles about the organization
Research is key when conducting the job search process. Many employers/companies/ organizations do not post their job openings on databases but on their web site. You can also identify needs within the companies through current news stories where an employer might identify a need. Overall, research can allow you to feel more in control of your job search.
STEP 3: Time to Connect!
This is the moment of truth and there are several ways in which to contact and connect with prospective employers.
Face to Face: Face to Face has been known as one of the most effective ways to contact an employer. Informational Interviewing is a efficient way to connect face to face with an employer without a job opening or interview in place. You want to make sure to set goals for yourself and network with point people in the organizations you are contacting.

Job Fairs: Are an excellent way to connect with various employers and organizations you may be interested in.

Phone: One of the most cost effective ways to set up information interviews, following up, and job-hunting.
Remember that confidence, professionalism, and preparedness are all essential in order to effectively connect and leave the lasting impression needed to guarantee you the interview!