New Program Approvals
At Andrews University, program review and approval of new programs are under the purview of the Program Development and Review Committee, a sub-committee of the Graduate and Undergraduate Councils.
When programs undergo substantive curricular changes, or changes in delivery, specific procedures must be followed for approval. Departments that are planning new programs, or new concentrations or minors, must submit a formal proposal to the Program Development and Review Committee. Proposals for new academic programs will also need to work with the library to ensure adequate resources. Proposals are due by October of the year prior to the projected start date. New online programs or courses must also be approved by the Distance Learning and Technology Committee. The guidelines and procedures are provided below.
• Application for new programs (major)
• Library support for new academic programs
• Application of new concentrations or minors
Downloadable Process Checksheet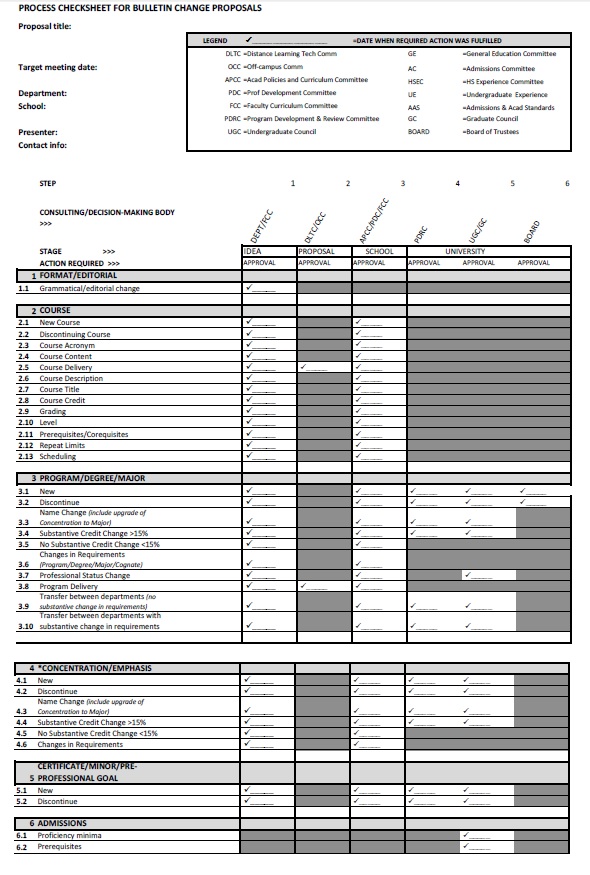 For further information, please contact the Office of Institutional Effectiveness.