Successful Conferences
November 2011
James Yoon (Biology major) presented his Honors Thesis research at the international conference of the Society for Neuroscience in Washington, D.C.
15 October 2009
Jason Miller (Political Science and Behavioral Neuroscience major) presented "The Relationship between Conservative Christian Attitudes on Women's Ordination and Female Political Candidates" at the Michigan Conference of Political Scientists in Grand Rapids, MI. He also received the Best Research Paper for an Undergraduate award for his paper.
24-26 March 2009
Sigma Tau Delta Conferences
On 25-27 March, three Honors students presented their research at the Sigma Tau Delta Conference, a research convention organized by the international honors society for English studies.
Alaina J. Elder. "'Mary Who?': Patriarchal Denial and Feminine Anonymity in Swann and A Room of One's Own."
Katharine Van Arsdale. "Nature, Mother, Madonna: Feminist Theology in The Secret Life of Bees."
Katherine Paul. "Out of the Darkness: Masaccio's Expulsion from Paradise."
Libby Megna (Biology Major) presented "Effect of the Abiotic Environment on Preening in Glaucous-winged Gulls (Larus glaucescens)" at the Joint Mathematics Meetings: AMS Session on Biology, I in Washington, DC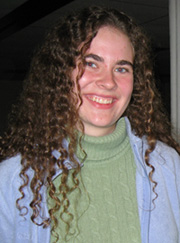 Laurel Teller (Speech Language Pathology and Audiology Major; Spanish Studies Major) at the Michigan Speech and Hearing Association Conference
Caryn Heskey (Speech Language Pathology and Audiology Major) at the Michigan Speech and Hearing Association Conference
Nick Valles (Physics Major; Mathematics Major) at the LIGO (Laser Interferometer Gravitational-wave Observatory) Scientific Collaboration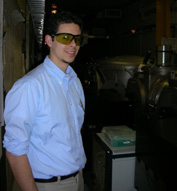 English Majors: Ashley Wynn, Brian Urias, Bonnie McLean, Danielle Burton, Justin Meseraull, Dr. Matiko, Abby Potts, Serenity David, Katy Van Arsdale, Robert Moncrieff, and Dr. Moncrieff at Purdue University, Calumet Undergraduate Research Conference