We are pleased to offer two versions of an Andrews University Christmas card this year, one typographic and the other a Christmas-themed picture from campus. Previews available below.
Pricing Details:
Card with envelope: $0.54 each, minimum 50, non-personalized can be purchased in packets of 10.
You will need to provide the following information:
IDC number for charges
Quantity needed
Optional personalization as you wish it to appear - (eg. From your friends at the Office of Integrated Marketing & Communication at Andrews University.)
Please note — to assure consistent spiritual reference, all cards include the conclusion "May your Christmas season be filled with Light."
How to Order:
If you do not wish to have the card personalized from your department/office, you may place your order directly with LithoTech.
Orders for cards with personalization can be placed with Matthew Park via e-mail at IMC.
Cards will be delivered within one week of placing your order.
Photographic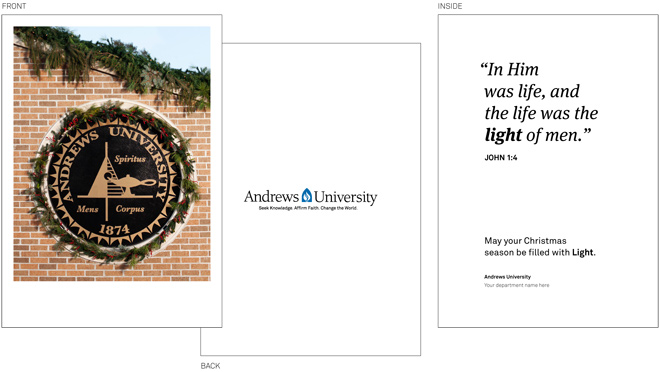 Typographic Option 1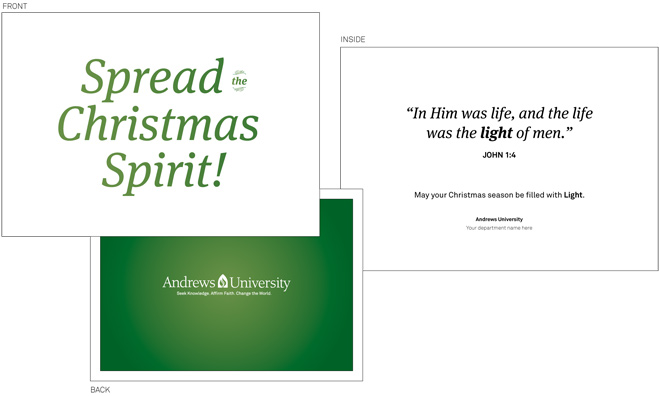 Typographic Option 2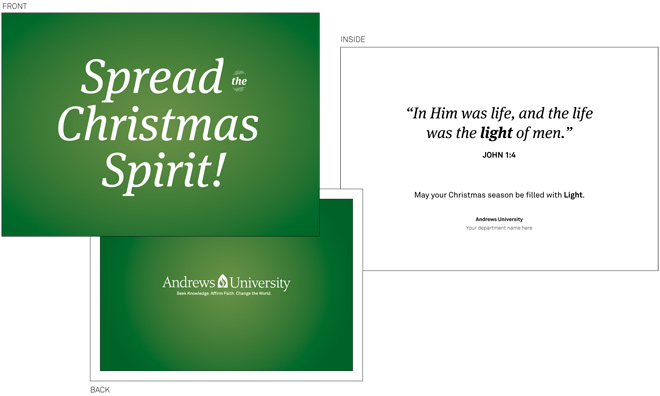 Typographic Option 3