Geographic Information Systems (GIS)
Geographic Information Systems is a computer-based tool that analyzes, stores, manipulates and visualizes geographic information on a map.
With GIS technology, people can compare the locations of different things in order to discover how they relate to each other. For example, using GIS, the same map could include sites that produce pollution, such as gas stations, and sites that are sensitive to pollution, such as wetlands. Such a map would help people determine which wetlands are most at risk.
The interactive maps you view on a phone or the Internet use GIS technology. Using Google Maps, people can add traffic information to road maps or view satellite images of their town or neighborhood.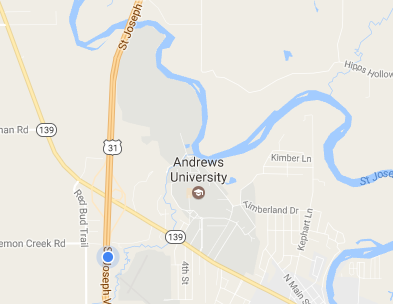 For more information about GIS at Andrews University, contact:
Cheryl Trine, GIS Project Coordinator
ctrine@andrews.edu

Related Links
What is GIS? | ESRI.com
GIS (Geographic Information System) | National Geographic Society