International Students
Applicants from outside the United States are required to supply support for sponsorships together with twelve months of bank documentation for all personal and family funds. These documents should prove financial ability to sustain educational expenses for the duration of the educational program, prior to the issuance of the I-20 form, to secure a U.S. student visa. Additionally, international students, excluding those from Canada and Mexico (graduate and undergraduate), are required to remit a $3,100 plus payment in full for the first semester to the Student Financial Services Office. Here are the PAYMENT OPTIONS currently available to our International students. Please address any I-20 questions to the International Financial Advisor in International Student Services.
To sum up; in addition to the regular tuition and fees, international students must provide the following information:
Academic acceptance into your program of study
Balanced estimated budget sheet
Support for all personal funds and/or sponsorships (bank statement or letter of sponsorship)
Current bank documentation (no older then three months)
$3,100 advance payment (excluding students from Canada and Mexico)
Copy of Passport
Mailing Address (No P.O. Box addresses please) and telephone number

Learn more about the Undergraduate admission process or the Graduate admission process.
The $3,000 international deposit is held in an interest-bearing account until the completion of the program of study or withdrawal from the University.
The deposit may only be used to cover educational expenses for the last semester of enrollment.
$100 is posted to the student account as a non-refundable new student International fee.
For all subsequent semesters, international students will be required to pay full semester expenses less any scholarships and discounts prior to registration.
The tuition for all non-CIEP classes available to international students is calculated at the normal per credit rate for undergraduate or graduate classes. The maximum a CIEP student will be charged is the normal tuition charge of his or her respective program.
The financial well-being of our International students is a great concern of ours. Please take every precaution when dealing with financial matters and be alert to scams and identity thieves.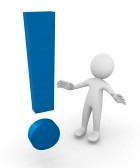 Learn how to protect yourself at flywire.