DPT Admissions Requirements
APPLYING TO THE PROGRAM
The DPT program at Andrews University participates in the Physical Therapist Centralized Application Service (PTCAS).
All applicants who have completed or are completing their prerequisites for the entry-level Doctor of Physical Therapy program and are planning to enter the professional phase of the program this next year must apply through PTCAS. This can be done between July 1 and October 15 of each admissions cycle.
Instructions for submitting the PTCAS application are available on the PTCAS website (www.ptcas.org).
Students completing the PTCAS and holding a AU PT department-calculated Science and Core GPA of 3.5 or higher will be considered first.
Applications will not be accepted after October 15.
If you have completed or are completing your prerequisites and are planning to enter the professional phase of the DPT program within the next year, click the PTCAS App button below to begin the PTCAS Application process.
ADMISSIONS REQUIREMENTS
GPA: Applicants must have a minimum GPA of 3.2 in both life/physical sciences and general courses to be eligible and a 3.4 GPA to be competitive.

Prerequisites: A minimum of 92 semester credits (approximately 3 years) including 15 upper division credits in 3 content areas. Those with a bachelor's degree may also apply. Each student must submit proof of satisfactory completion with a minimum grade of "C" for each of the prerequisite courses.

Personal Interview: Our Admissions Office will invite the most qualified applicants for an interview with a member of the Admissions Committee or their designee on campus or by phone.

Graduate Record Exam (GRE): A minimum composite (Verbal and Quantitative) GRE score of 270 is required and a minimum Writing score of 3.0. Submit scores from the General Test taken less than five years prior to enrollment in the program.

Phone 609-771-7670 or email gre-info@ets.org or check their website www.gre.org for more information (Andrews University Physical Therapy school code is 7614).

GRE must be submitted by April 15 of each admissions year. An official score report must be sent directly to Andrews University. Click here for more information about GRE Scholarship.

Official Transcripts: Request official university and/or college transcripts to be sent directly to PTCAS. Official transcripts are not to be sent to Andrews University at this time. Only admitted applicants will be required to submit official transcripts to Andrews University. Arrange for PTCAS to receive a separate, official transcript from each accredited U.S. university and/or college you attended. PTCAS will not verify or forward your application to Andrews University until all official transcripts and other required materials are received. See PTCAS for Transcript Request Forms. PTCAS will not accept student-issued transcripts or transcripts sent by an applicant.

Observation Hours: Students must complete a minimum of 80 observation hours supervised by a licensed physical therapist in at least 3 different settings; at least 20 hours must be in an inpatient acute care or hospital setting.

Please note that sub-acute, rehab, skilled nursing home or extended care facilities do not qualify as a hospital or acute care setting. See PTCAS for a copy of an Observation Hour Verification form.

Recommendations: At least one reference must be from a physical therapist and another from a professor who taught the student. It is recommended that the third be from an employer/supervisor, clergy, a second physical therapist or health care professional.

International Applicant Requirements: Submit an original foreign transcript directly to the PT program. Photo copies of evaluations are not acceptable.

International Language Requirements: Applicants who have been given any part of their education outside the US or Canada or whose first language is not English must demonstrate English proficiency by providing evidence through one of the following methods. Exceptions may be granted by the Physical Therapy Department on an individual basis. Test must be taken within one year prior to application. TOEFL internet-based test (iBT) is preferred.

Official TOEFL scores must be sent directly to PTCAS from Educational Testing Service (ETS). The PTCAS ETS code is 531.

TOEFL

Internet-based test (iBT) *

Combined score of 111

(Minimum scores in each of the four areas: 15 in reading, 15 in listening, 18 in speaking, and 17 in writing)

TOEFL

paper-based test (ITP)

Combined score of 640

(Minimum of 56 in each section)

MELAB

Combined score of 92

(Minimum of 80 in each section)

IELTS Academic version
8.0
PTE Academic version
72

* Preferred
PT Admissions Office Staff
If you have questions, please contact us by phone or email at
ptinfo@andrews.edu
or 269-471-6078.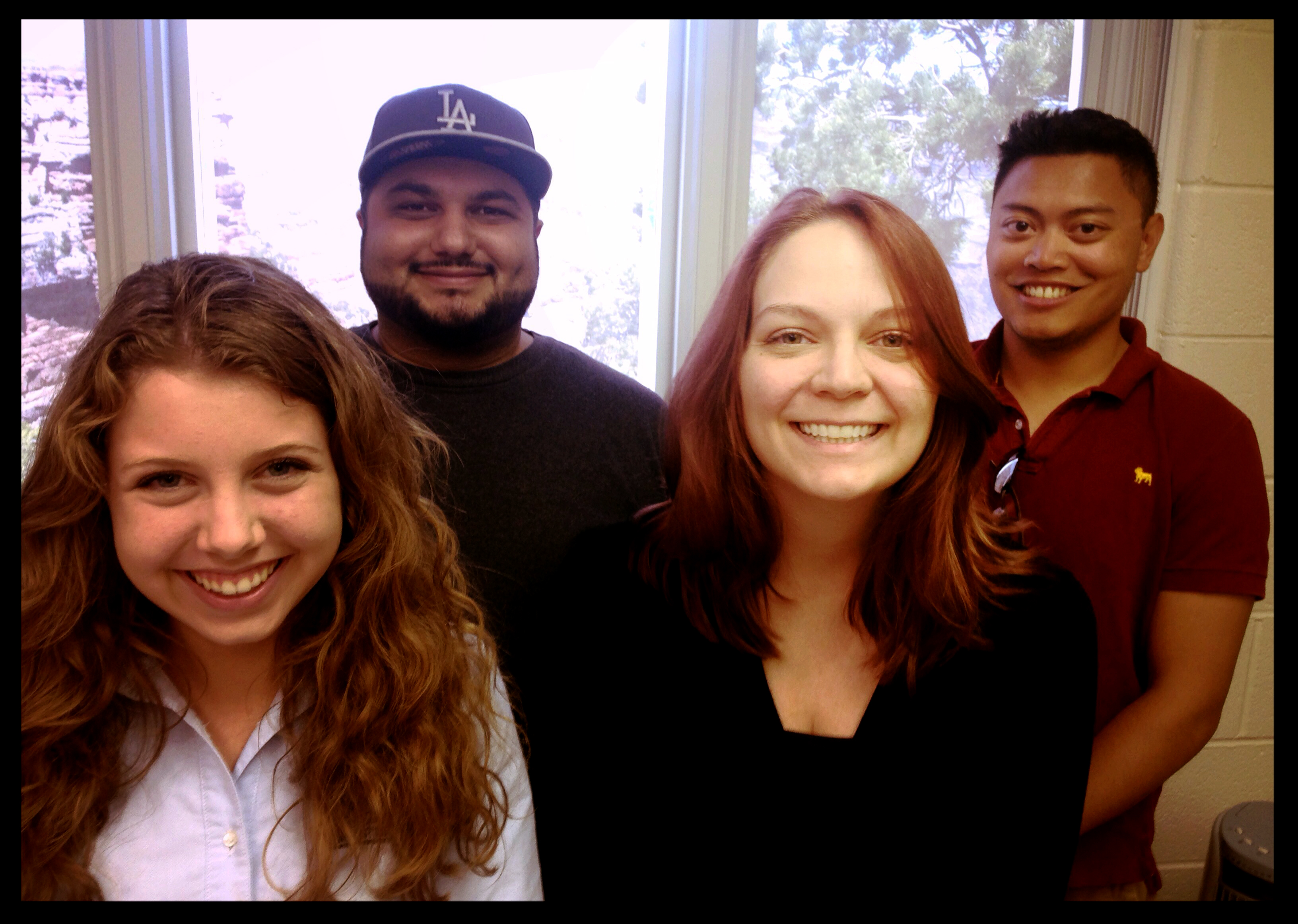 Fall 2014: (left to right) Sarah, Robert, Charlotte, Jon