Continuing Education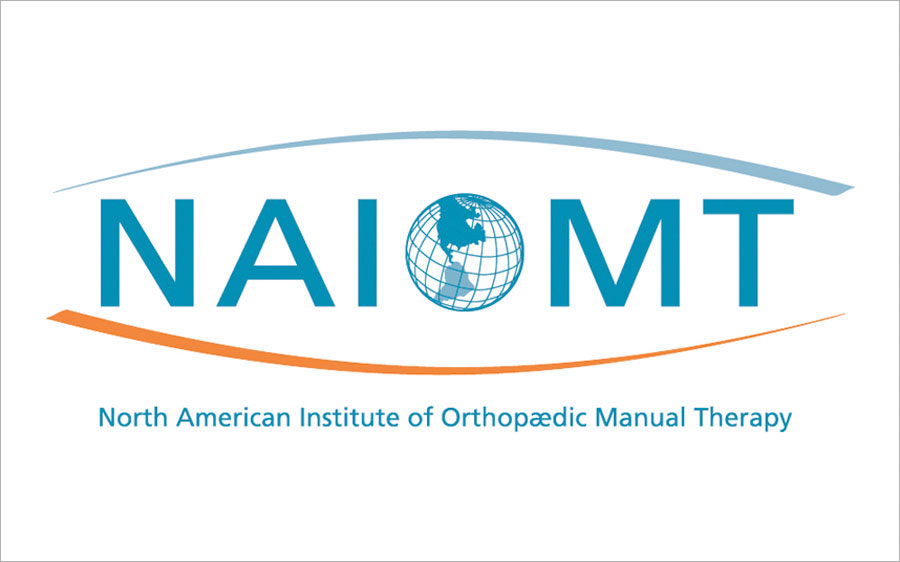 Our Continuing Education Program is designed to provide an opportunity for licensed physical therapists to pursue continuing education courses and/or graduate academic credit without leaving full-time employment. Currently, the program has an orthopedic emphasis.

For our NAIOMT Course Registration Form click HERE
Andrews has partnered with the North American Institute of Orthopedic Manual Therapy (NAIOMT) to offer all the coursework needed for the clinician to work towards becoming a certified manual therapist. The NAIOMT system is nationally recognized for its emphasis on differential diagnosis and clinical reasoning, along with its excellence in teaching manual therapy skills, including precise thrust manipulation techniques.
As of January 1, 2016 NAIOMT is instituing changes to their Core Curriculum. Please click HERE for an overview of the NAIOMT Core Curriculum. We are in the process of integrating our system here at Andrews University.
The average NAIOMT course length is 3 to 4 days, while some courses on campus run for 6 days (Sunday through Friday).
Andrews University has been approved by the American Physical Therapy Association (APTA) and the North American Institute of Orthopedic and Manual Therapy (NAIOMT) to offer course work to help clinicians meet the requirements necessary for certification as:
Orthopedic Clinical Specialist (Exam offered through the APTA)

Certified Manual Therapist (Exam offered by NAIOMT)
All continuing education courses may also be taken for academic credit. Andrews University offers a transitional DPT as well as a DScPT in orthopedic manual therapy. Click here for more information.
Sign up to receive emails about future continuing education courses or follow us on Facebook and Twitter
Below are two tables listing the courses that are offered for Spring and Fall 2018. Please click on the class name for a link to its registration form. Click the link under "Instructor" to get in contact with an instructor. Click the links under 'Location' and 'Academic Credit' for more information.
You can also see the following courses in their respective registration forms:
Spring 2019
Class
Dates
Location
Instructor
Cost
CEUs
Days/Weeks
Academic Credit
Jan 7– May 2, 2019
AU PT Dept.
$599
7.0

16 weeks

None
Jan 7– May 2, 2019
AU PT Dept.
$599
7.0

16 weeks

PTH716 (2cr)
Priciples of Contemporay Leadership
Jan 7– May 2, 2019
AU PT Dept.
Sara Centeno

$599

2.0

16 weeks

PTH744 (3cr)
MET-Physiological Basis for Exercise Prescription II- Lower Quadrant
Jan 13-14, 2019
AU PT Dept.
Frank Aerts & Becky Alwood
$385
1.5
2

Days

MET-Physiological Basis for Exercise Prescription II- Spine

Jan 15-16, 2019
AU PT Dept.
Frank Aerts & Becky Alwood
$385
1.5
2

Days

Clinical Screening & Differential Diagnosis
Feb 17-19, 2019
AU PT Dept.

David Musnick, MD $599 2.1

3

Days

Advanced Topics in Clinical Research
Feb 20-22, 2019
AU PT Dept.
Sozina Katuli $599 3.0

Online with three intensive

days on-campus

NAIOMT COMT 730 Exam
March 5-6, 2019
AU PT Dept
Erl Pettman & Valerie Coolman
Contact neil@naiomt.com
NAIOMT CMPT 630 Exam
March 7-8, 2019
AU PT Dept
Erl Pettman & Valerie Coolman
Contact neil@naiomt.com
NAIOMT C-715 Advanced Upper Quadrant
March 10-15, 2019
AU PT Dept
Erl Pettman
$1,100
4.2
6 Days
PTH757(3Cr)
NAIOMT C-725 Advanced Spinal Manipulation
March 17-22, 2019
AU PT Detp
Erl Pettman
$1,100
4.2
6 Days
PTH848(3Cr)
NAIOMT C-511 Lumbopelvic Spine I
March 17-18, 2019
AU PT Dept
Valerie Coolman
$599
2.1
2 Days
NAIOMT C-516 Cervical Spine I
March 19-20, 2019
AU PT Dept
Valerie Coolman
$599
2.1
2 Days
NAIOMT C-611 Lumbopelivc Spinee II
April 28-29, 2019
AU PT Dept
Valerie Coolman
$599
2.1
2 Days
NAIOMT C-621 Lower Extremity
April 30- May1, 2019
AU PT Dept
Valerie Coolman
$599
2.1
2 Days
* Not all course and teachers are represented in given table