Nutrition & Wellness Minor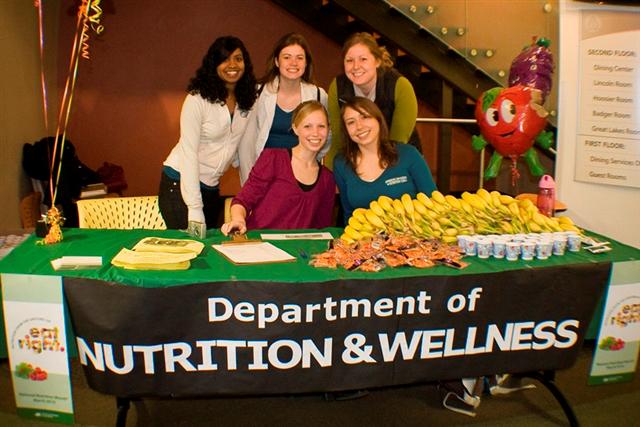 The Department of Public Health, Nutrition & Wellness offers a minor in Nutrition & Wellness, consisting of 20 semester credits.
There are Six Required Courses for this Minor:
FDNT230 - Nutrition

FDNT 124 - Food Science

FDNT 310 - Nutrition in the Life Cycle

FDNT 448 - Nutrition & Wellness

FDNT 460 - Seminar

HLED 120 - Fit for Life
The remaining 6 credits are selected and approved by the director of the Nutrition & Wellness Department.
Disclaimer:
The information on these web pages is for information purposes only. While every attempt has been made to provide accurate information, the Andrews University Bulletin is the final and authoritative guide on regulations such as admission, general, core, major, and cognate requirements.
For More Information Please Contact