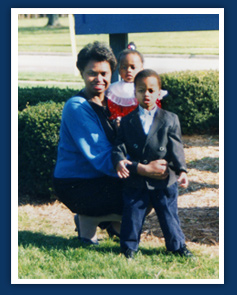 Ana Dos Santos
Nursing Student
anado@andrews.edu
or
analeias@hotmail.com
About Me...
I am a mature young Lady. Positive, persevering and lovely person. I am very much into the arts, specially music. I was born in Brazil, South America and my parents are decendants of Africans. I have a daughter (10 years old) and a son (12years old).
I am a Christian Student Nursing. I am very active at the Seventh-Day Adventist Church, and absolutely do not use alcohol, drugs or cigarettes. I am vegetarian and love to cook. Also I love to drive and to swim.
My Philosophies...
To live long you must maintain a healthy body and mind. It is also important to acquire the knowledge on how to care for both body and mind.
My Professional Abilities Are...
I am enrolling in the School of Nursing at Andrews University, Michigan, with three years to graduate and to receive a bachelor as Registered Nurse.
At this point I received a certificate by Andrews University as a Nurse Technician,the same as Nurse assistant.
I am a multilingual speaking Portuguese, Spanish and English.
I have a long experience in the care of elderly and children.
I am Alien Resident in the USA.
I had my first degree as a School Administrator, from a Seventh-Day Adventist University in Brazil. IAE-(Instituto Adventista de Ensino).
(I had almost 10 years work in Brasil before came to America).
My Offers Are...
To work after my graduation in exchange of a Scholarship ( I need support to pay my tuition).
To work at Summer time in Health Care in exchange of scholarship.
Willing to travel oversea, and to participate in health Care Seminaries and to speak about health for students of elementary school, communities, and organizations.
To contact me send e-mails to: anado@andrews.edu