Wellcome to My site.
This is my family page. The picture on the right is of our young family portrait. In the middle is our daughter Cheppy, at the right is my wife Sabby.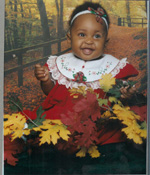 As a family we like playing togethere when we can. We all like music. Cheppy will sit for hours listening to Cidermond music video for kid's. She also like Burney's entertainment video for kids
We all like watching the discovery channel because we love nature. We also like the National Geographic staff. You can be sure we delight in reading the Bible and the devotional books, it is part of our daily living and survival. Cheppy who is only fifteen months now, is not yet able to verbalize words but she prays for meals and at bed time.