The Care Bears Online
So what if some professional devil hunters in the fundamentalist Christian ranks have denounced the Care Bears cartoon show for being some kind of stalking horse for the New Age movement? I still have a soft spot in my heart for this Canadian-produced show, its characters and situations.
Click on here to check out one of the cutest Web pages I know. OK, I'll admit it, there's a bit of self-interest involved: once there, you can read some Care Bears stories I wrote a few years back, long before I'd heard the term "fanfic". Click here for the Care Bears Homepage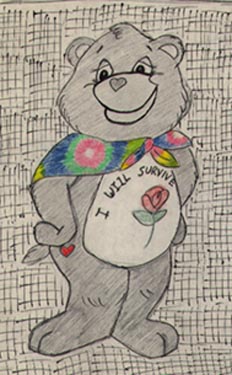 ---
Go back to the beginning.