Welcome to my Bedroom

You go to the right place.
I am going to share
all my interests and my sweet memories.
TOUR TO MY HOME TOWN
Stories that you can't miss...
So, Sit Back and Relax....


My Counter Tells me you are the
vistors.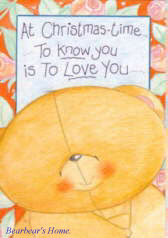 Want to see more ...

This is my first time to create a homepage,
so please give me some suggestions in anytime.
My Resume
Please Sign My Guest Book

Created By Katherine Tse at Sept 27, 1997
The last was updated on March 1, 1998

---
Copyright (c) 1997
By Katherine Tse, Berrien Springs, Michigan

ALL RIGHTS RESERVED
The text of this publication, or any part thereof, may not be reporducded or transmitted in any form or by any means, electronic or mechanical, including photocopying, recording, storage in an information retrieval system, or otherwise, without the prior written permission of the publisher.
INFORMATION PROVIDED IN THIS DOCUMENT IS PROVIDED AS IS; WITHOUT WARRANTY OF ANY KIND, EITHER EXPRESSED OR IMPLIED, INCLUDING BUT NOT LIMITED TO THE IMPLIED WARRANTIES OF MERCHANTABILITY, FITNESS FOR A PARTICULAR PURPOSE AND FREEDOM FROM INFRINGEMENT.
Readers assume the entire risk for any actions carried out based upon the use of this list. Katherine Tse shall NOT be liable for any direct, indirect, incidental, or consequential damages, including without limitation, lost revenues or lost profits which may result from the use of these materials. The information contained on these pages constantly changes, including beeing continually updated, revised, removed, or any number of other possibilities. I will try my best to keep the pages as current as possible, but due to factors beyond my control, I cannot guarantee that the information provided here will always be correct. It will, however, continue to be correct to the best of my knowledge.