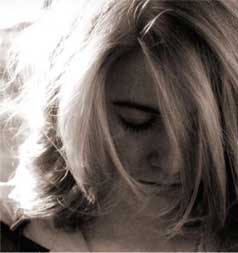 A Little Bit About Me...
I have always been interested with art and design, even as a child. As far as I can remember, I have really enjoyed the hands-on aspect of creating something and would often spend hours drawing, cutting, gluing, and creating little projects of my own. During high school I designed my own personal magazine, which was before I really knew anything about graphic design as a possible major/career. Currently I am a student at Andrews University, where I am studying to be a graphic designer. My favorite books as a child were, and still are, the ones filled with pictures or the craft books with instructions on how to make all kinds of interesting projects. Some of my favorite hobbies are creating handmade cards, scrap booking, knitting and cross-stitching.
Upon graduating from Andrews University I plan to get a job working as a designer in a small design firm. I am really interested in designing things such as book covers, magazine layouts, and even package design. My goal is to make a contribution to society, and help communicate better to others through my work.