---
Meet my husband, Jerome "Jerry" Thayer. He is professor of statistics and research methodology and chair of the Educational and Counseling Psychology Department at Andrews University. He is an avid sports enthusiast and participant. Bicycling is his current sports passion. Maps and traveling are two of his other interests. The photo below was taken in a small London park during summer 2001.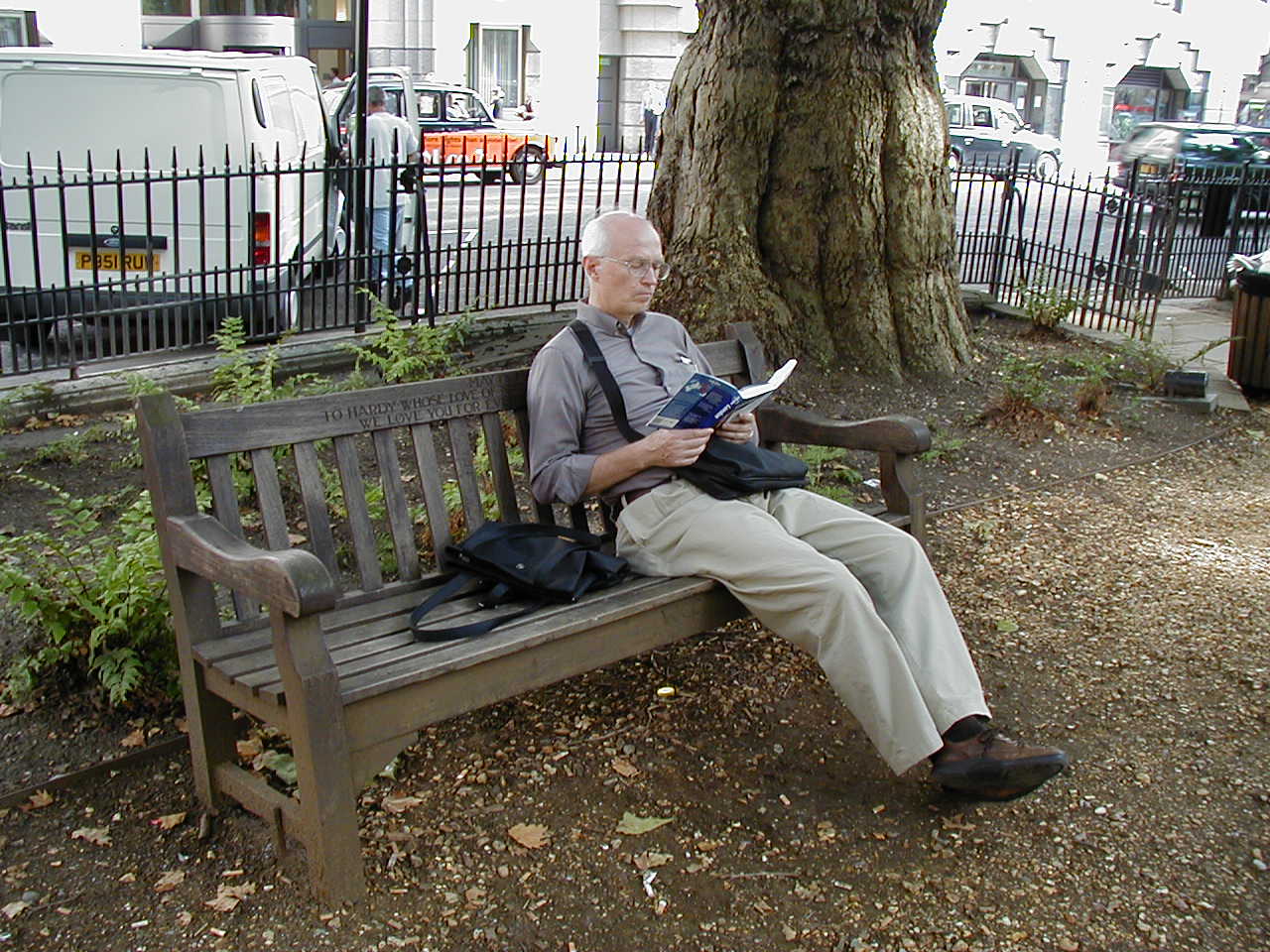 On the same trip to London, Jerry took this photo of me on the London underground as we were heading home by way of Heathrow Airport.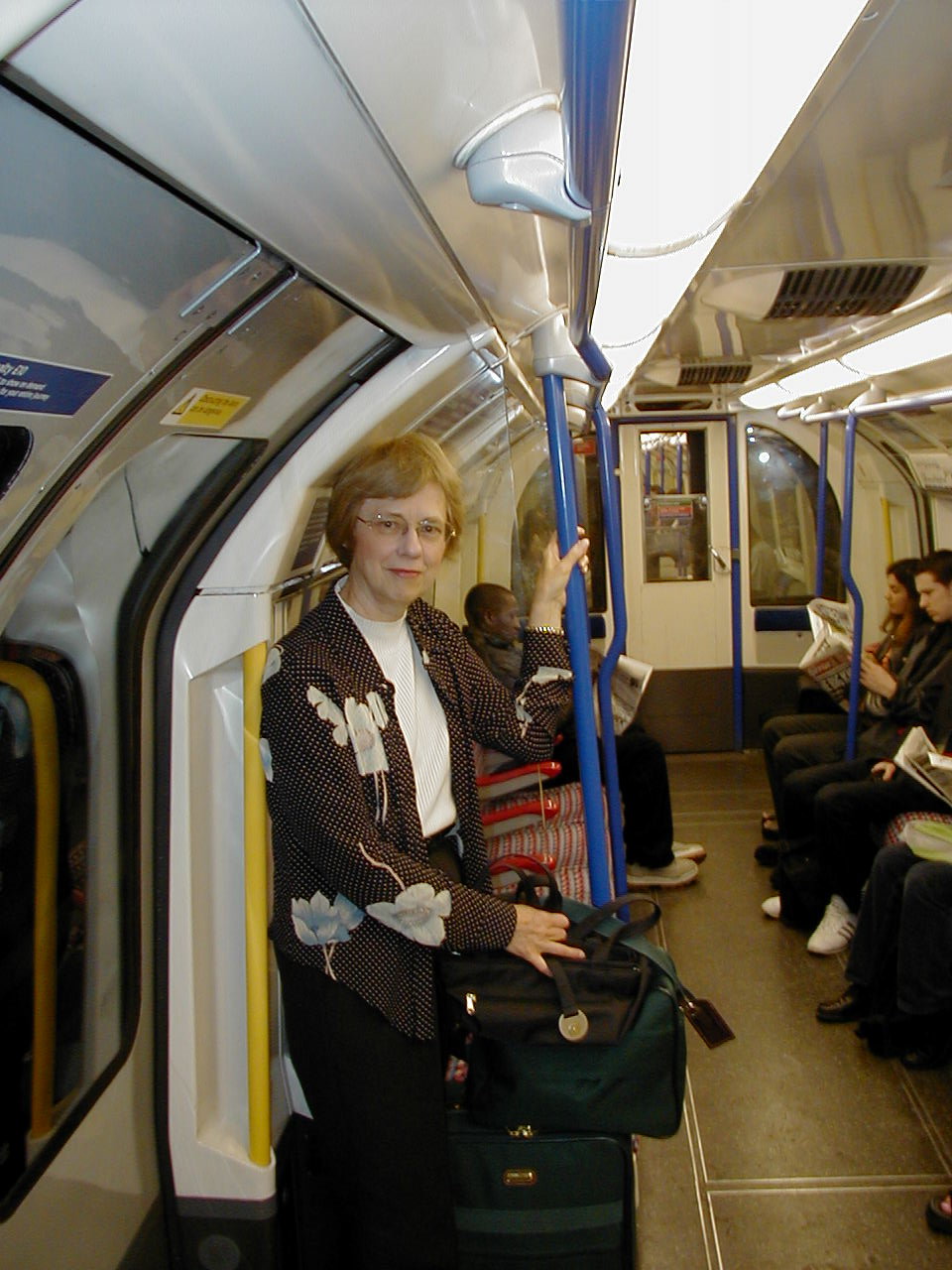 Back to top

Meet my two sons. Both of them work at Quality Bicycle Products in Minneapolis. John is manager of information systems and Scott is a staff accountant. They also are biking enthusiasts and own many bicycles--one for every occasion. Scott is the developer and webmaster of the web site Bike MN. The photo below was taken at our home in Berrien Springs, Michigan, Thanksgiving weekend November, 2001. Ericca is Scott's friend. We were playing the game Settlers of Catan.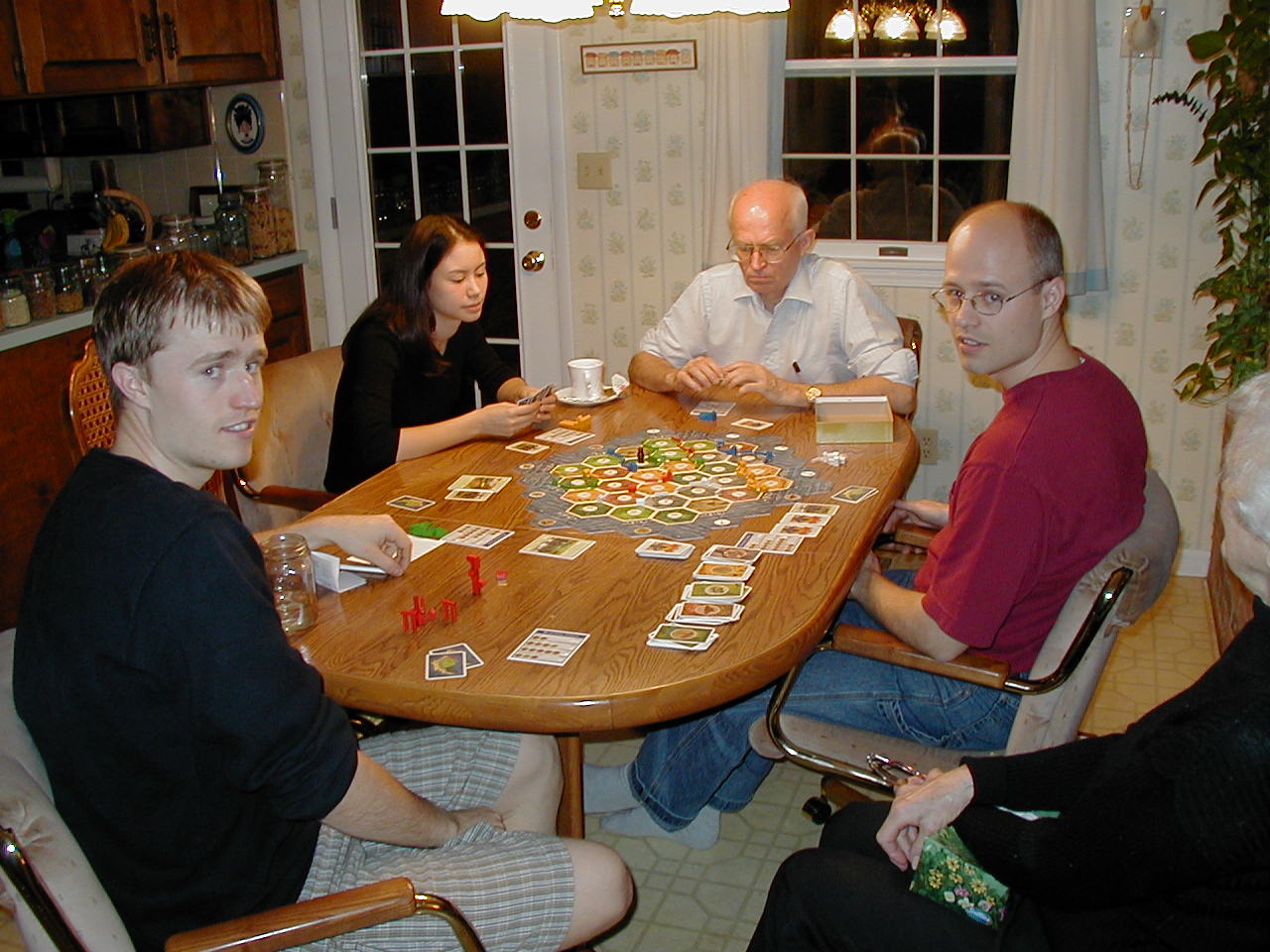 Back to top
During the Thanksgiving weekend, November 2001, we also took the following photo, which includes Jerry's mother, Ethel Thayer, and Scott's dog Heidi, a pussy-cat Rottweiler.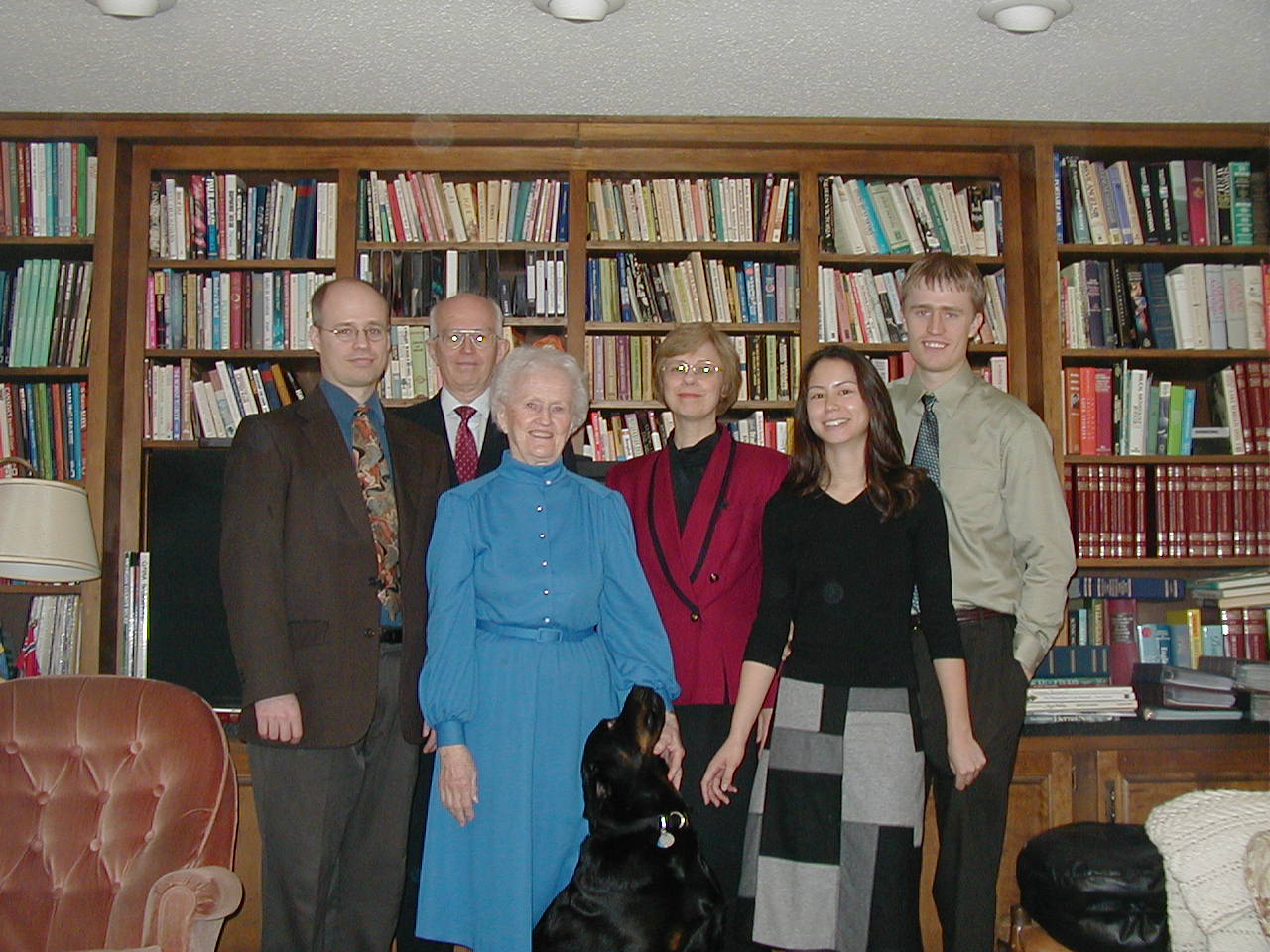 Back to top