<![if !vml]>

<![endif]>
<![if !vml]>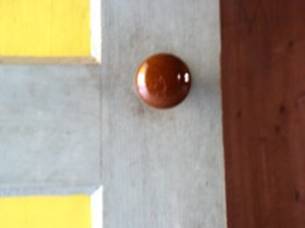 <![endif]>
WELCOME
to Dr. Coffen's Web Site.
GDPC686 Interventions and Diagnosis with Children and Adolescents
click to download The Great List Word document
click to download The Encouragement List Word document
link to Statement re: Antidepressant Meds and Suicide by Amer Psychiatric Assoc and Amer Academy of Child & Adol Psychiatry
click to download the Positive Practice Word document
click to download the Anxiety Handouts PDF document
Table of about 600 items composing the Tasks for Managing Type 1 Diabetes
Click to view the full table of about 600 items composing the Tasks for Managing Type 1 Diabetes. This table is referenced in the article published in The Diabetes Educator, 35(2), March/April, 2009 by SAGE Publications Inc.: "The magnitude of type 1 diabetes self-management in youth: Health care needs diabetes educators" (pp. 302-308).
Solution-Focused Therapy for Kids Resources
click to download the Do One Thing Different worksheets as a Word document (size: 60kb)
click to download the Do One Thing Different worksheets as a PDF (Adobe Acrobat Reader) document (size: 34kb)
click to download Examples of Externalizing as a PDF (Adobe Acrobat Reader) document (size: 9kb)
Recommended FREE Software (for WinXP and/or Vista)
NOTE:  I cannot, of course, take any responsibility for any damage or other trauma that the following programs may cause to your computer and you download them and use them at your own risk.  However, all of the programs listed below are ones that I have used for over a year and found them to be virus-free and they have not harmed my computer.
PC Inspector File Recovery will restore deleted files (if you haven't over-written the deleted file by saving other data).  It is highly recommended that you download and install this BEFORE you need it.
Acrobat Reader is the essential tool for reading PDF files—be sure you have the most recent version to avoid errors when loading PDF files.
PrimoPDF will create PDF files from any program that can print.  It installs as a separate printer that you can select in the printer dialog box as the target printer and it will print to a file.  (Note:  nitroPDF pro is not free; look for PrimoPDF which is the free version.)
IrfanView is the best picture viewer around with almost every feature you can imagine; be sure to get the "plugins" as well.  It can re-size pictures, save an image in a different format, do batch conversions, adjust picture settings (e.g., brightness, color tone, etc.) and now you can even use some basic tools to touch up images (e.g., add text, draw shapes, flood fill, etc.).
DoItAgain is a macro recording and play back program.  WARNING:  These can be dangerous if you accidentally run a macro when you are in a different program!  However, if there is a set of actions (either mouse or keyboard actions) that you have to do over and over again, this is a handy program to record the actions once and then play those actions back with just the click of the mouse.
Audacity is a great program for editing and manipulating WAV and MP3 files.
VLC is a great (albeit complex) program for watching video of almost every variety, including DVDs.
SUPER (scroll to very bottom of the SUPER page for the download link) is a great program for converting video from almost any input format to almost any other output format (e.g., convert from FLV to MPG, etc.).
WinKey is a convenient program that lets you assign programs or tasks to Windows-key combinations (e.g., start Microsoft Word by pressing the ˙+W).  (NOTE: The software is no longer available from the original developer who discontinued its development in 2005, but, it's still an awesome program that works great.)
SXC-HU is a great web site (sorry, it's not software) for finding royalty-free images of just about anything by simply typing in what you're looking for—after you have an image, you can use IrfanView [see above] to make it exactly what you want!  (BEWARE:  The first row of pictures displayed after a search are links to the not-free pictures that you have to pay to use.)
Some of What I Do For Fun
click to see Geocaching information
click to see Great Smoky Mountains National Park information
click to see Rocky Mountain National Park information
click to see Games - Bible Word Voyager (it's like Bookworm Adventure using Bible names)
click to see Games - Shortline Express
click to see Games - DRIP(rerun)
Contact information
<![if !vml]>

<![endif]>Ron Coffen, Ph.D.
Licensed Psychologist
Professor, School of Education
Department of Graduate Psychology and Counseling
Director of the Andrews Community Counseling Center
————
Bell Hall Room 157C
4195 Administration Dr.
Berrien Springs, MI  49104-0104
————
Ext.  3491    (269-471-3491)
————
————
Office Hours
Stop by any time—I am usually in my office.
If you want to be sure to catch me,
set up an appointment by email.
Disclaimer:
"The content of this page is the responsibility of the author and has not been reviewed or approved by Andrews University."