Community Service
get involved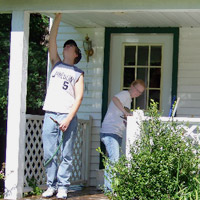 The Andrews Academy family is dedicated to serving the needs of our local community, as well as the broader world community in which we live. Explore the ways in which our students and faculty members give back their time and talents:
ADDITIONAL SERVICE PROJECTS
Inspired by a chapel presentation by Dr. B.J. Zvandasara, Academy students began a fund raiser with the goal of contributing $2,000 to feed the student body at Solusi College in Africa one meal per day for one month.
Instead of exchanging gifts at Christmas, faculty members sponsor a child at a REACH orphanage.