About the School of Education
Welcome, friends, to the 2012-2013 school year. We're pleased to have you visit our site, which contains all pertinent information about the School of Education (SED).
The SED offers 31 degrees at the bachelors, masters, and doctoral levels in various professional programs—all nationally accredited. We are accredited through NCATE (National Council for Accreditation of Teacher Education), NASP (National Association of School Psychologists) and CACREP (Council for Accreditation of Counseling and Related Educational Programs).
We believe in, and practice, academic excellence in all our programs. As just one example, our undergraduate Teacher Education program has been designated by the Michigan Department of Education as an "Exemplary" program. Our perfect 70/70 score for four years has placed us at the top of all 32 teacher preparation institutions in Michigan.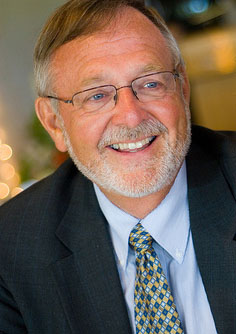 We're pleased you've joined our academic community and our faculty, adjuncts, and staff wish you a great new school year.
James R. Jeffery, PhD
Dean, School of Education
Berrien Springs, Michigan, 49103
Phone: 269-471-3481
Fax: 269-471-6540
Website: www.andrews.edu/~jimjeff/