Research at Andrews
The Office of Research and Creative Scholarship (ORCS) seeks to promote excellence in research and creativity and foster an attitude of scholarly inquiry within the community of faculty and students of Andrews University.

The office supports the full spectrum of scholarly activity including the Scholarship of Discovery, the Scholarship of Integration, the Scholarship of Engagement, and the Scholarship of Teaching and Learning. This is done through conferences and symposia, grant awards, and much more.
Andrews University is classified as a Doctoral/Research University (DRU) according to the Carnegie Classification. Learn more
Undergraduate Research Scholar Award
The deadline to apply for the Fall 2015 Undergraduate Research Scholar Award is Friday, August 28, 2015. Learn More
Discovering Bats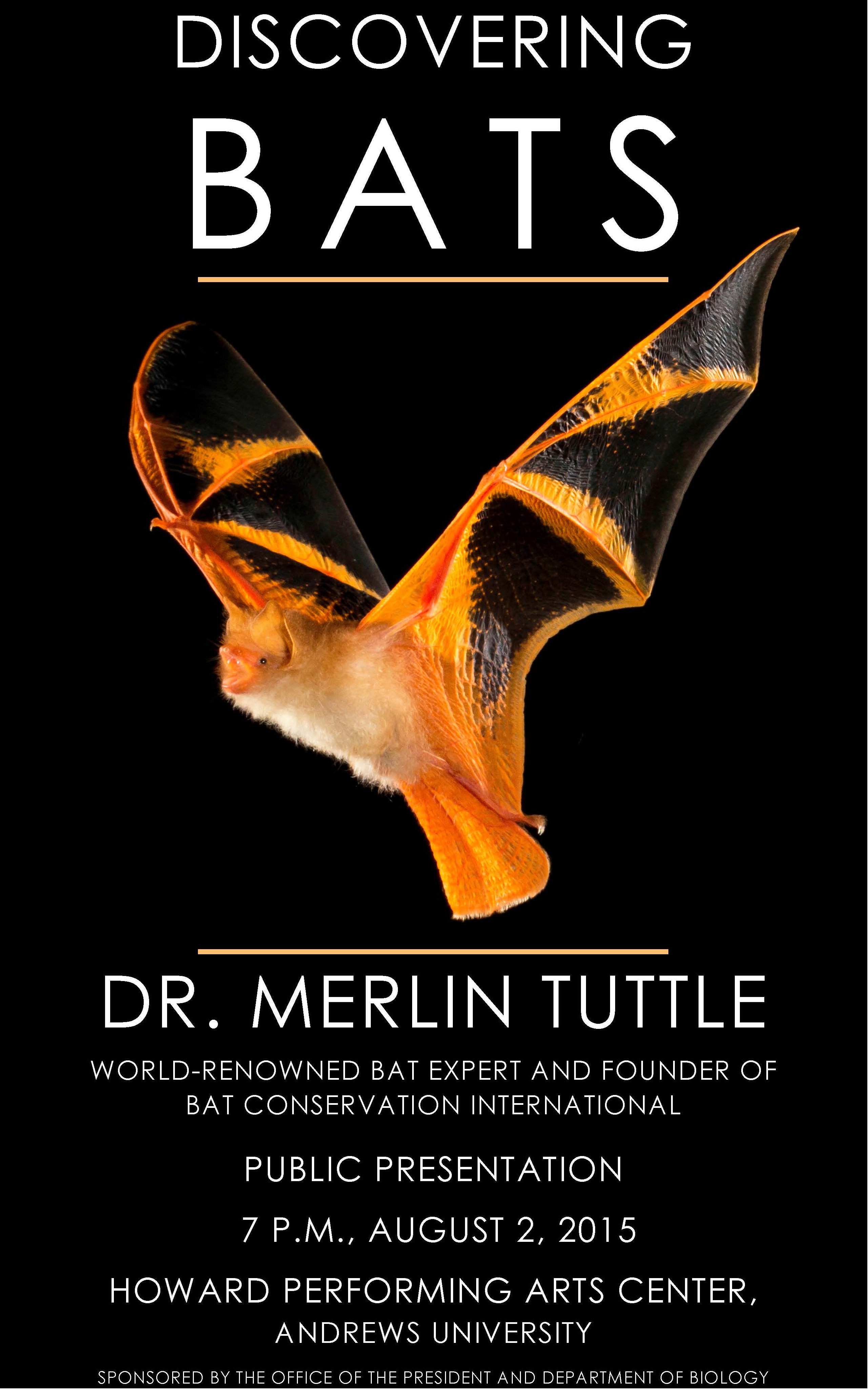 Dr. Merlin Tuttle, founder of Bat Conservation International, will give a presentation on August 2, 2015 at 7:00 pm in the Howard Performing Arts Center on the campus of Andrews University. Tuttle is an ecologist, wildlife photographer and conservationist who has studied bats for over 55 years. An Andrews University alum Tuttle completed his post-graduate work at the University of Kansas. He is known for his scientific discoveries, media appearances, popular articles, and photographs of bats. His work has been featured in the British Museum, Wall Street Journal, The New Yorker and National Geographic. His talk, titled "Discovering Bats," is open to the public and suitable for all audiences. It will be available through live stream on the Andrews University graduation website. The event is sponsored by the Andrews University Office of the President, College of Arts and Sciences, and Department of Biology. Learn more about Tuttle's work at his website
Earhart Emer
ging Scholar Award
Five undergraduate students received the Earhart Emerging Scholar Award for their research projects. Recipients included Cassandra Chlevin (Psychology), Cooper Hodges (Psychology), Shanelle Kim (English), Melodie Roschman (English/Journalism), and WayAnne Watson (Music). View Project Abstracts
Siegfried H. Horn Excellence in Research and Creative Scholarship Award Recipients
The 2015 recipients of the Siegfried H. Horn Excellence in Research and Creative Scholarship Award are Carla Trynchuk, Professor of Music and String Area Coordinator, Department of Music, College of Arts & Sciences (Arts, Humanities and Education); Andrew von Maur, Professor of Architecture, School of Architecture, Art & Design (Professional Programs); James Hayward, Research Professor of Biology, Department of Biology, College of Arts & Sciences (Pure & Applied Sciences); and Wagner Kuhn, Professor of World Mission, Department of World Mission, Seventh-day Adventist Theological Seminary (Religion & Theology).
Links
From developing models to predict seabird behavior to tracking eye movement in the cognitive psychology lab, Andrews University faculty, staff, and students take seriously the motto "Seek Knowledge, Affirm Faith, and Change the World."
Andrews University is home to a number of research groups and programs and research centers.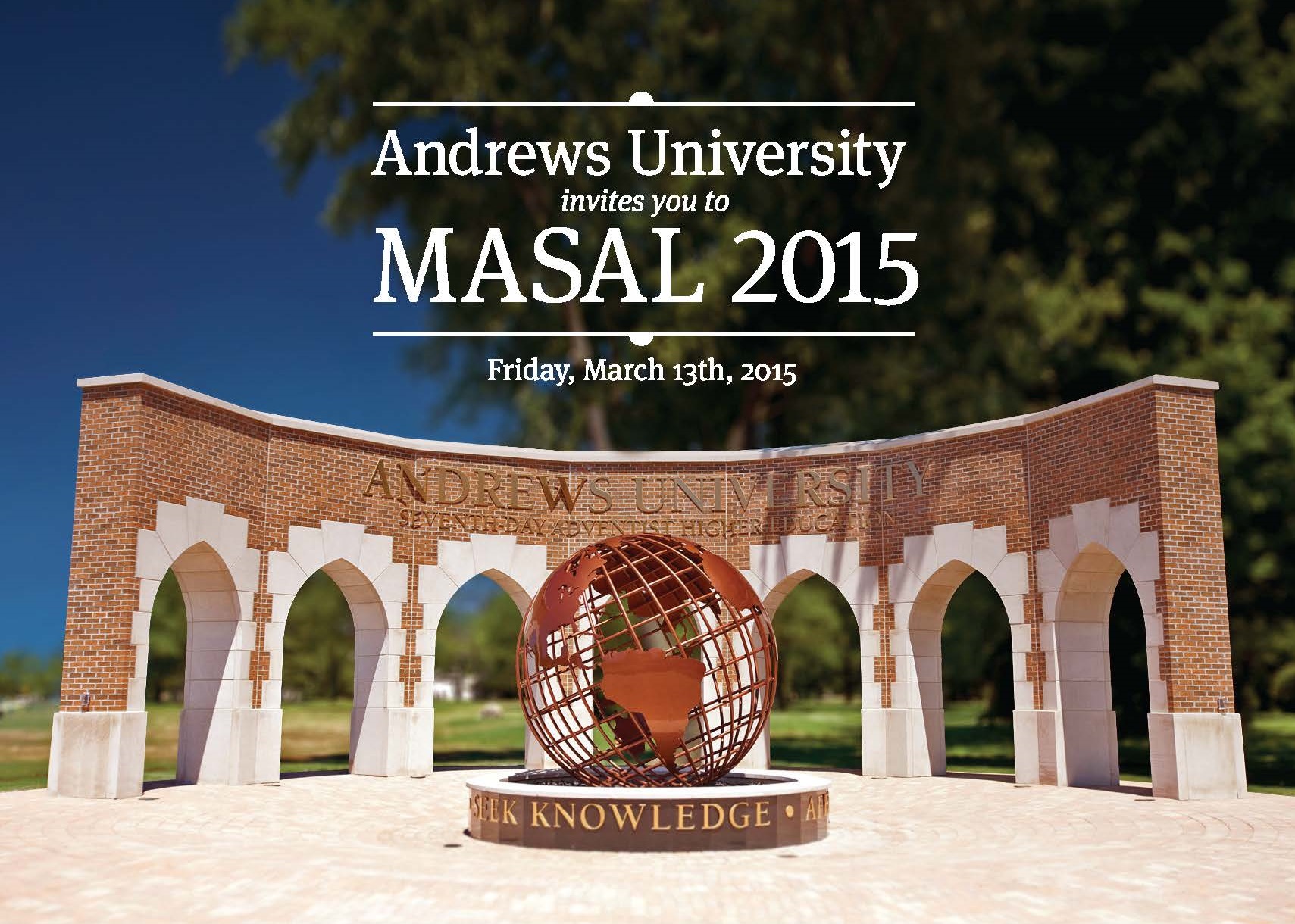 Andrews University is a partner and host to many symposia, conferences, and forums every year that promote scholarly research in a variety of disciplines.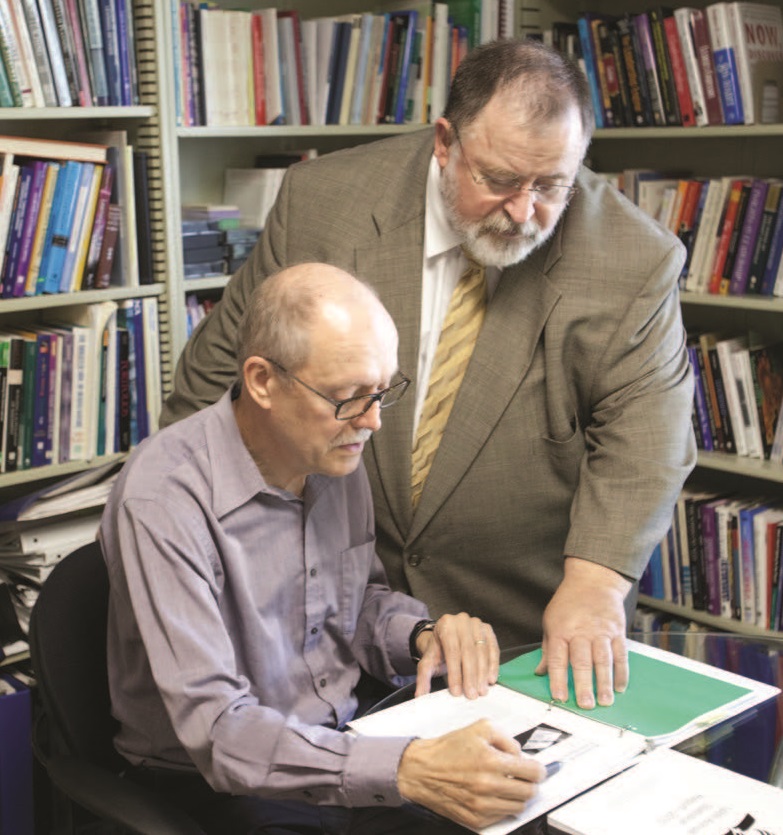 Learn about the opportunities and resources available to faculty members.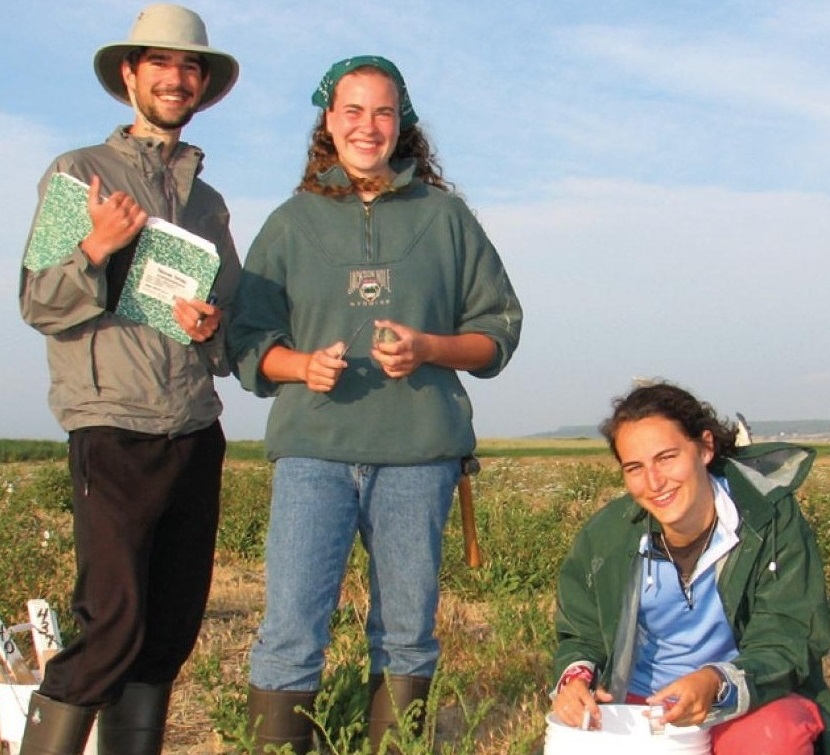 Learn about the opportunities and resources available to students.
Undergraduate Research Scholar Award (URS)
Graduate Research Assistantship
The Office of Research Integrity and Compliance at Andrews University is committed to helping researchers —faculty, staff, and students comply with all applicable federal, state, and institutional requirements and policies.
Institutional Review Board (IRB)
Institutional Animal Care and Use Committee (IACUC)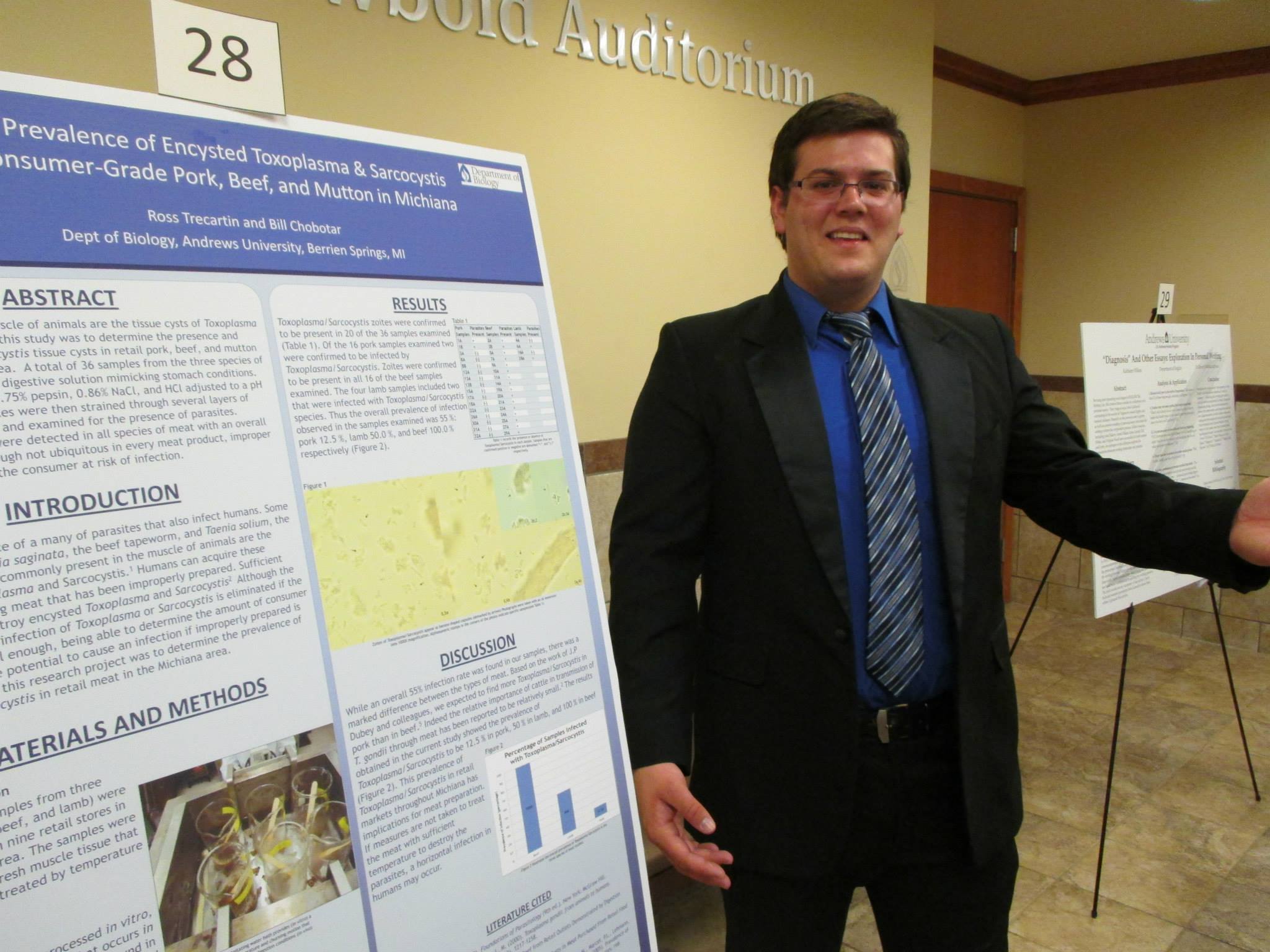 Read the latest news about research being done at Andrews.
Research Conferences and Symposia and more!