Research News
These stories represent highlights of research and creative scholarship at Andrews University. For a more comprehensive list of campus-wide research activities, please explore the portions of this Research website dedicated to events, faculty research, and student research.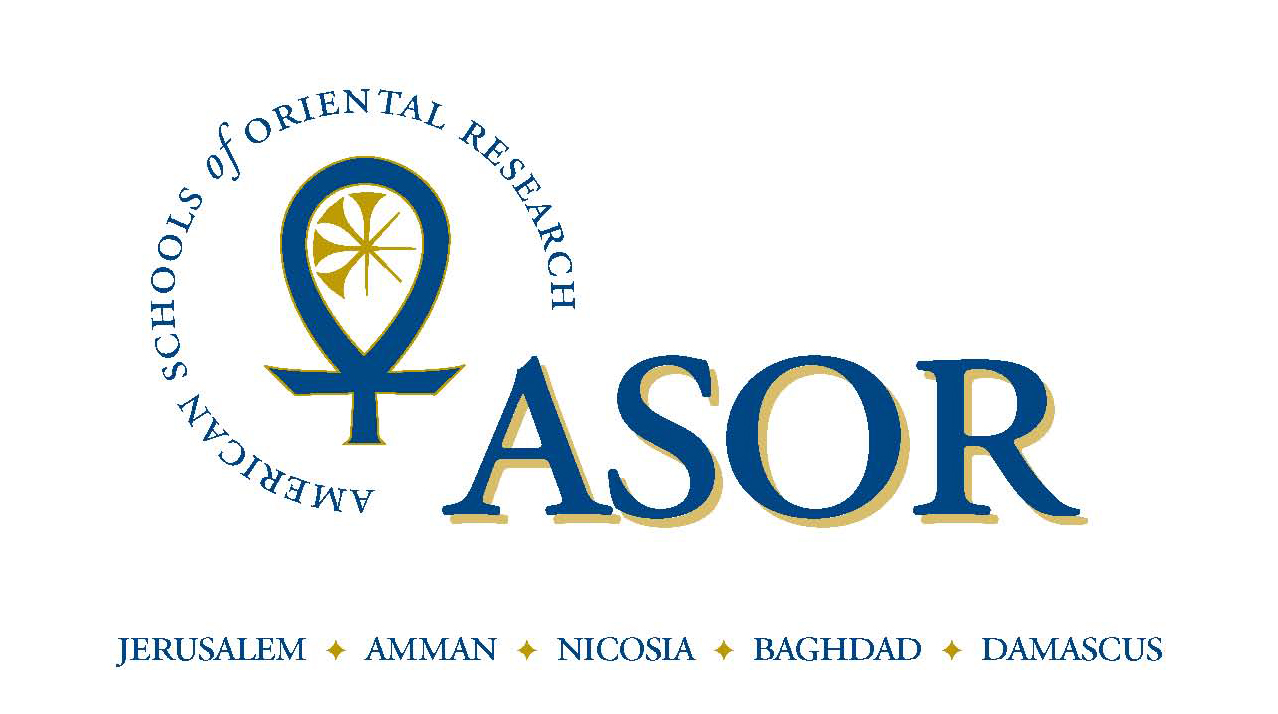 Nov. 22, 2016. Four Andrews University students have received fellowships or grants from the American Schools of Oriental Research (ASOR)--Trisha Broy*, Member-Supported Fellowship; Anna Kim** and Jacob Moody*, Platt Fellowship; and Vivian Laughlin*, Student Travel Grant. Two students--Kristina Reed and Dawn Acevedo--from sister Adventist school La Sierra University also received support. *Graduate student **Undergraduate student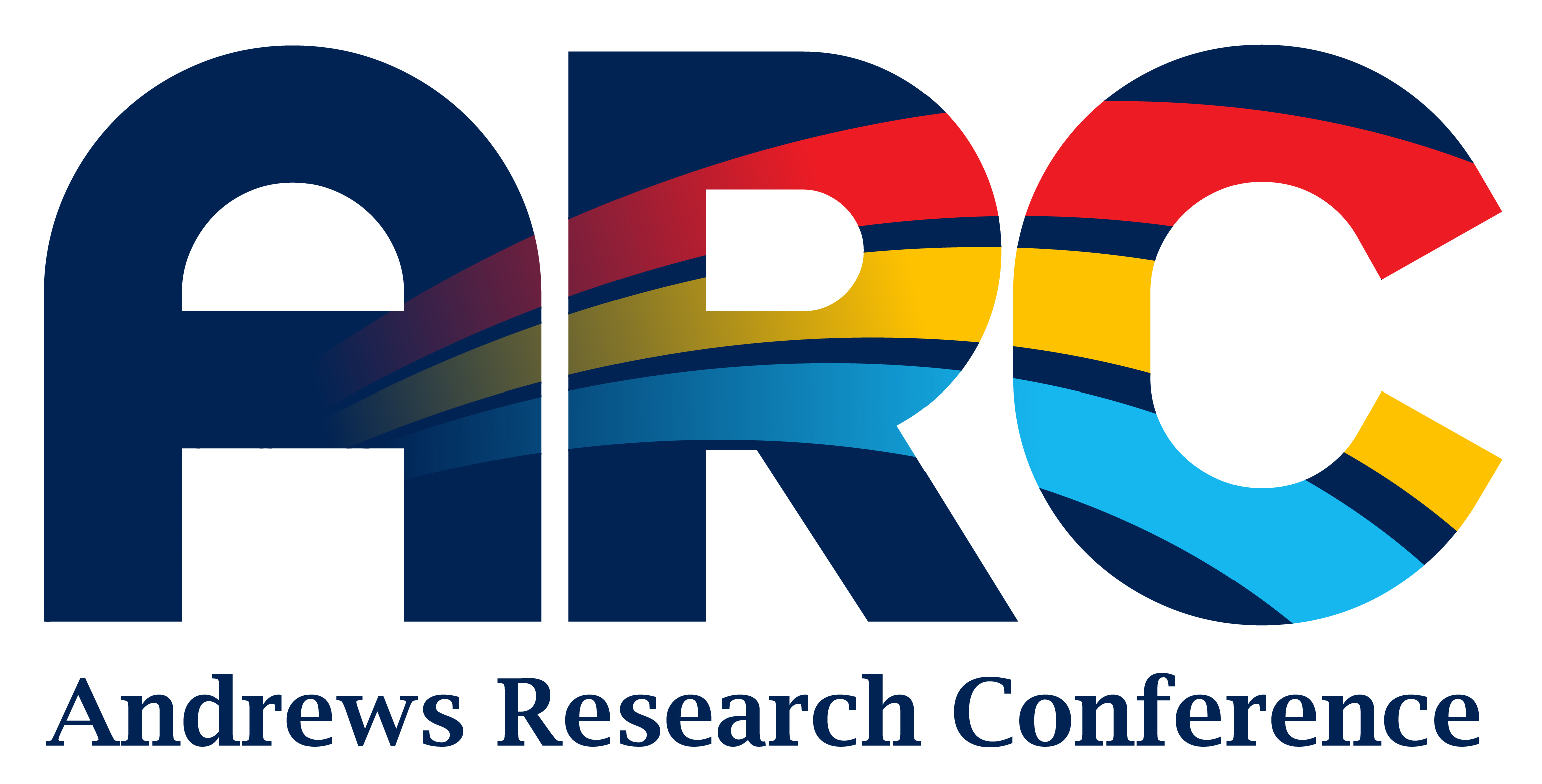 May 4-8, 2016. The third annual Andrews Research Conference, which focused on early career research and creative scholarship in the arts and humanities, was held on the campus of Andrews University from May 4-8, 2016. More information

April 3-5, 2016. The "Exploring the Composition of the Pentateuch" Conference took place April 3-5, 2016 in the Seminary Chapel. Presenters included Richard E. Averbeck (Trinity Evangelical Divinity School), Joshua Berman (Bar-Ilan University), Daniel I. Block (Wheaton College), Richard M. Davidson (Andrews University), Roy E. Gane (Andrews University), Duane A. Garrett (The Southern Baptist Theological Seminary), Richard S. Hess (Denver Seminary), James K. Hoffmeier (Trinity Evangelical Divinity School), Benjamin Kilchör (Staatsunabhangige Theologische Hochschule Basel), Gerald A. Klingbeil (Andrews University, Adventist Review), Michael LeFebvre (Christ Church Reformed Presbyterian), and Jiří Moskala (Andrews University), as well as other Andrews University faculty and PhD students. More Information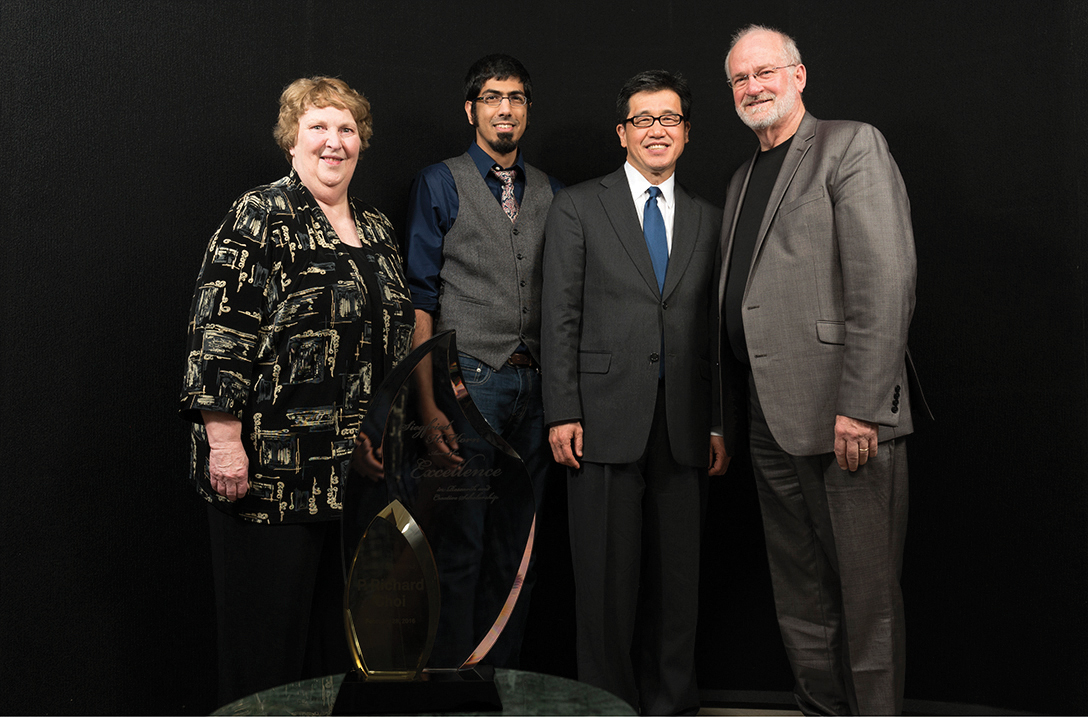 2016 Siegfried H. Horn Award for Excellence in Research and Creative Scholarship. Recipients from left to right: Ann Gibson (Professional Programs), Karl Bailey (Pure & Applied Sciences), Richard Choi (Religion & Theology), Stephen Zork (Arts, Humanities & Education). Learn More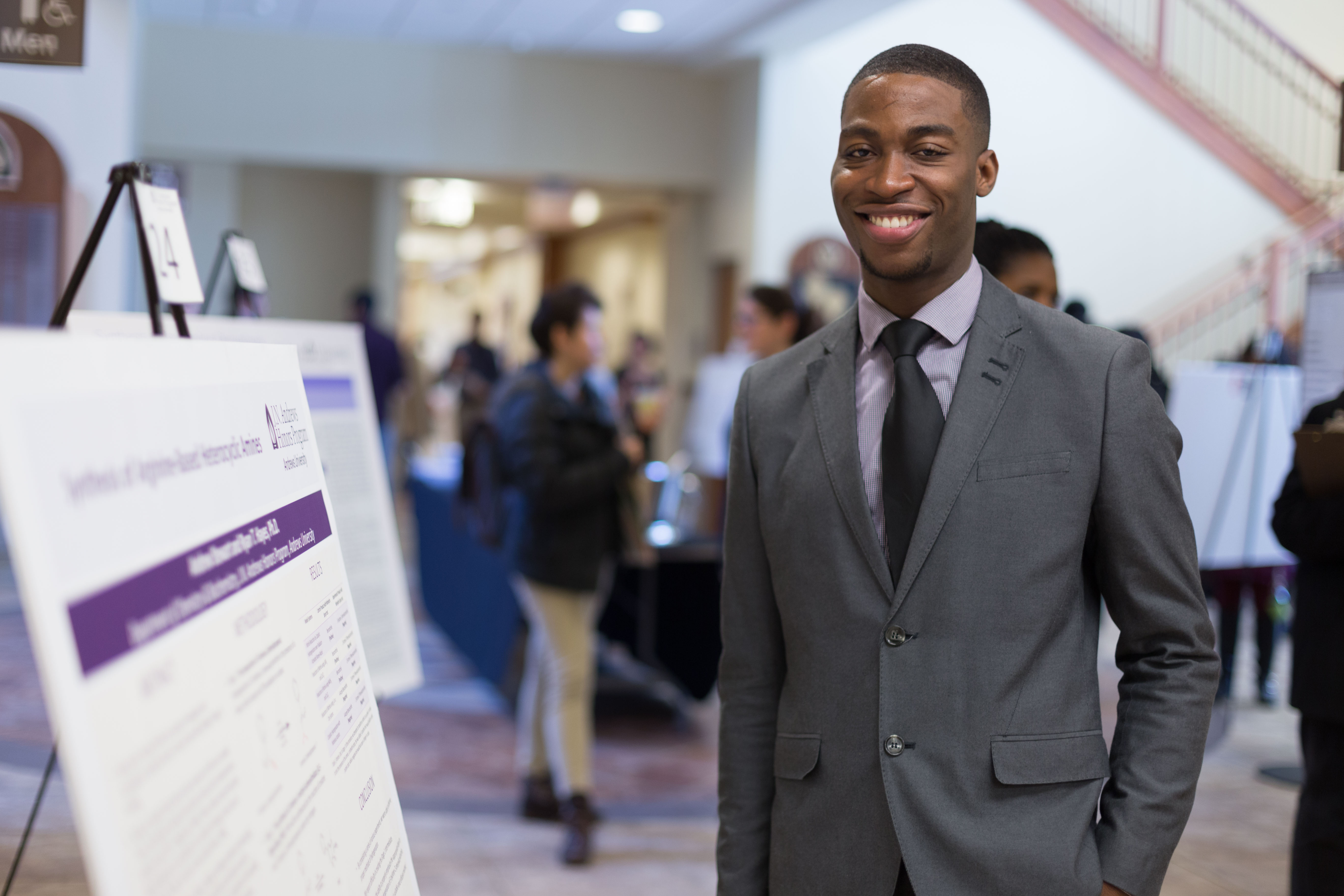 February 26, 2016. The 2016 Honors Scholars and Undergraduate Research Poster Symposium took place in Buller Hall from 2:30-4:00 pm.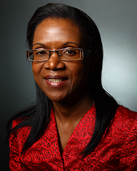 School of Business faculty LeRoy Ruhupatty and Lucile Sabas won the Best Paper Award at the International Conference in China. Their research was funded in part by a Faculty Research Grant. View more information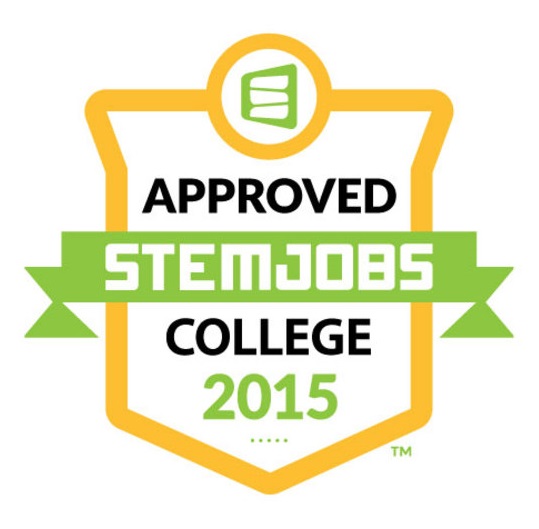 Andrews a STEM Jobs Approved University. Andrews University has been designated a 2015 STEM JobsSM Approved College by Victory Media. Andrews was among over 1,600 schools participating in the STEM JobsSM survey process. Schools submitting surveys were scored on publicly available data and responses to proprietary questions around three key indicators of success: STEM job alignment, STEM job placement, and diversity in a school's STEM programs. View Article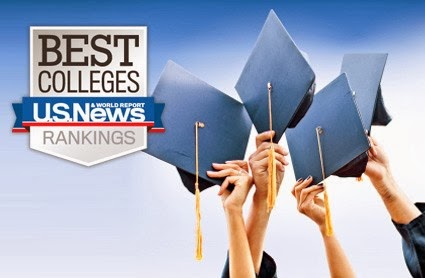 In the 2015 rankings of the U.S. News & World Report, Andrews is listed at #168 in the national university rankings (National University status reflects the Carnegie classification of various universities and colleges; in this case, it means that these universities offer "a full range of undergraduate majors, plus master's and doctoral programs and also emphasize faculty research). This year's ranking is an improvement of 13 places over the 2014 ranking. Andrews is the only Seventh-day Adventist institution included in this classification and U.S. News list. View Article
NEWS ARCHIVE (Click for older news stories)