Research News Archive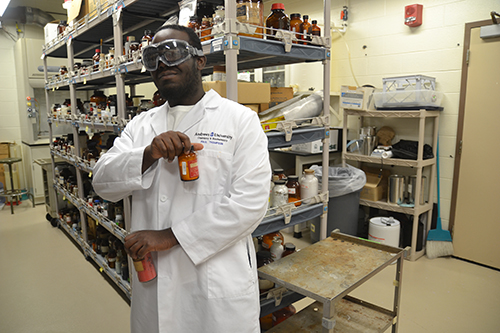 Chemistry Student Named ACS Scholar
December 31, 2018. Paul Thompson Jr. has received a $5000 scholarship and been named an ACS Scholar by the American Chemical Society. According to the ACS website, the scholarship is given to "minority students majoring in undergraduate chemistry-related disciplines" who intend "to pursue careers in chemistry-related fields." To learn more, visit Paul's award page.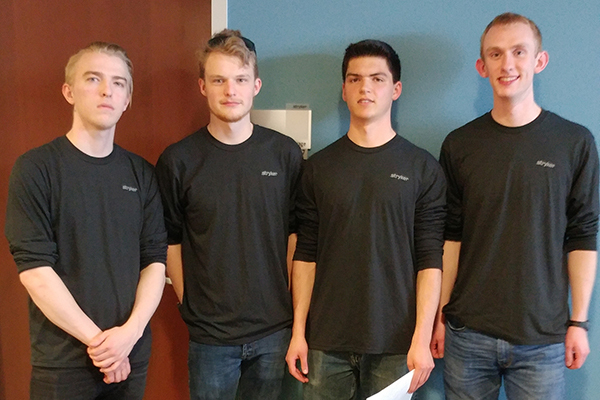 Engineering Students Place Second in Design Competition
April 27, 2018. Three Andrews University engineering students—Eric Anderson, Darrick Horton, and Justin Wiley—teamed up with Levi Vande Kamp of Calvin College to take second place in the 2018 Stryker Engineering Challenge. After preliminary challenges in the competition, the "main event was to design and construct a remotely controlled vehicle. The vehicle had to traverse an obstacle course, find and pick up Lego figures and bring these figures back to their pit area" (AU Agenda). The other five participating schools were Michigan Tech, Western Michigan University, Notre Dame University, Purdue University, and Miami University (Ohio).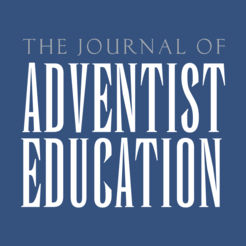 AU Professors Contribute to Award-winning Adventist Journal
April 26, 2018. Professors Anneris Coria-Navia (Curriculum and Instruction) and Jerome Thayer (Professor Emeritus of Research and Statistical Methodology) contributed an article to the April-June 2017 edition of The Journal of Adventist Education (JAE)—"Strengthening Adventist Education in the North American Division: Recommendations for Educators." This issue of the journal received an Award of Merit from the Associated Church Press (ACP) in the category of REPORTING AND WRITING, THEME ISSUE, SECTION, OR SERIES: JOURNAL.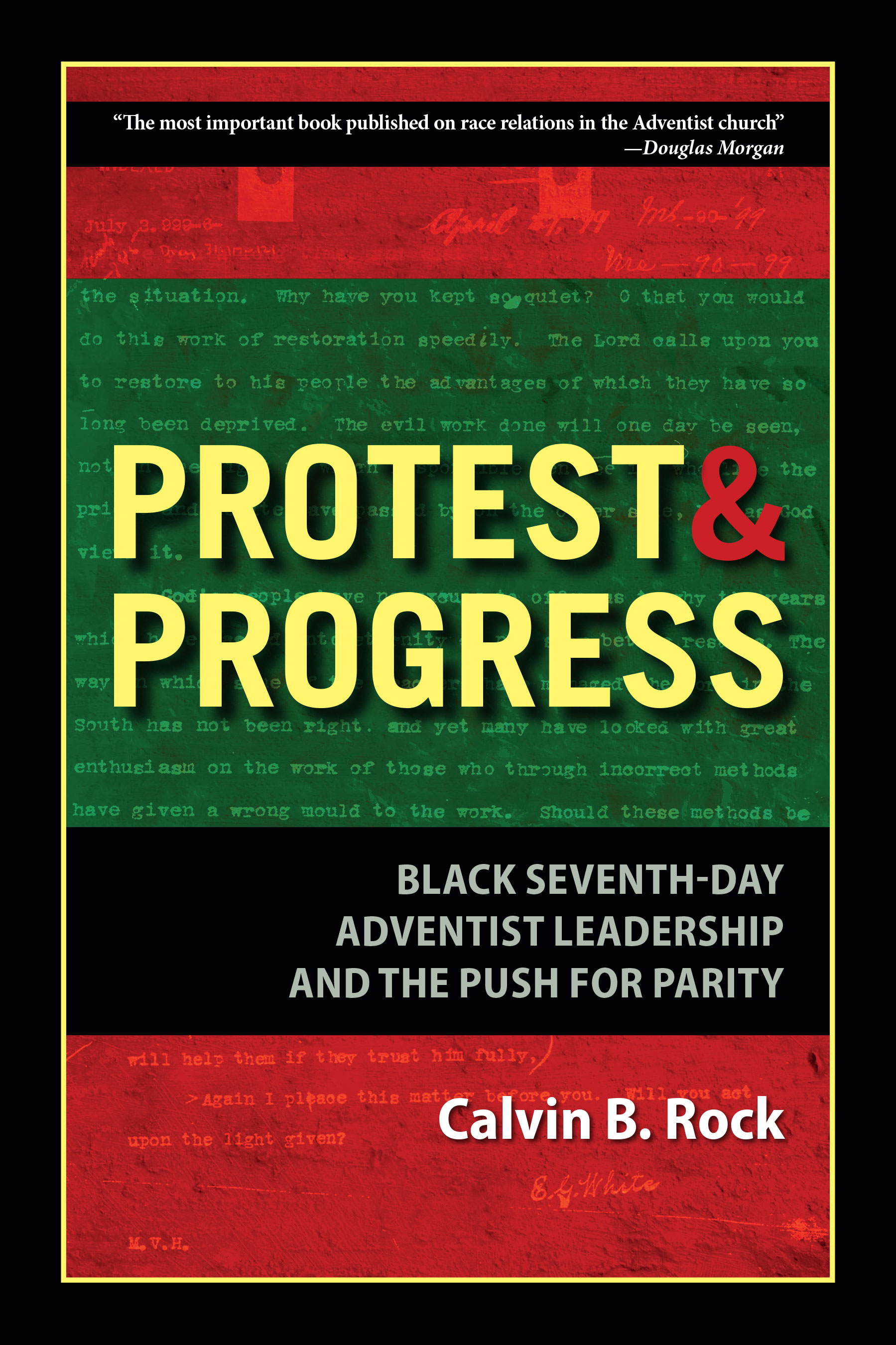 Andrews University Press Releases Book on Regional Conferences
April 25, 2018. Andrews University Press is publishing a book by Calvin B. Rock on race relations within the Adventist denomination—Protest & Progress: Black Seventh-day Adventist Leadership and the Push for Parity. The book addresses the "four major protest movements that arose within the Black community regarding its members' ability to advance the mission of the church in ways relevant to their context" (Adventist Review, 23 April 2018). Andrea Luxton, president of Andrews University, says, "It would be hard to find a more authoritative and respected leader to address this difficult subject than Dr. Rock" (Adventist Review). "His 63 years of keen observation and active participation in these issues as a pastor, change-making academic leader, and church statesman, along with his deep passion for the unity of the church and the Righteousness of Christ, make his perspective absolutely essential to any understanding of our history and our future," continues Dr. Luxton. Adventist historian Doug Morgan states that this is "the most important book published on race relations in the Adventist church." For more, see the Andrews Agenda.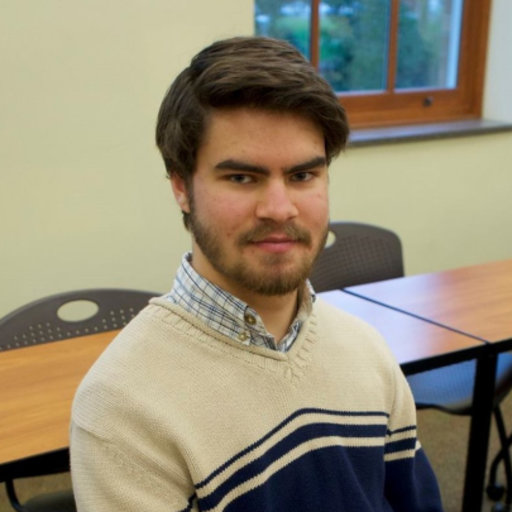 Mykhaylo Malakhov Named Goldwater Scholar
April 24, 2018. Mathematics major Mykhaylo Malakhov has received a Barry Goldwater Scholarship for 2018. He is one of six Michigan students to receive the award. Nationally, there were 1,280 students nominated for the award, with 211 recipients in the fields of natural sciences, mathematics, and engineering (Goldwater press release). The Foundation calls the award "the preeminent undergraduate award of its type in these fields." Recipients receive a financial award of up to $7,500. Mykhaylo says his mentors at Andrews University are professors Anthony Bosman and Shandelle M. Henson.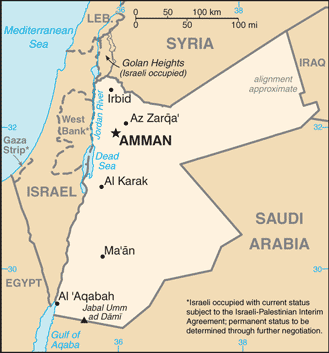 Celebrating 50 Years of Discovery in Jordan
April 19, 2018. This summer marks 50 years of Andrews University's participation in archaeological excavations in Jordan. Dr. Oystein LaBianca, Andrews professor of anthropology, is the director of the Hisban Cultural Heritage Project, which excavates at Tall Hisban, a biblical, classical, and Islamic archaeological site located about 20 km south of Jordan's capital, Amman. This summer the team will be in the field for three weeks (June 24-July 12, 2018). This is the longest continuous archaeological project in Jordan, having started excavations in 1968 searching for biblical Heshbon. Today this project is a premier destination for Islamic archaeology in the Middle East, with particularly exciting discoveries related to the Middle Islamic Mamluk empire's undertakings in Jordan. This season the team is quite diverse; students and faculty represent 19 academic institutions, 15 countries, and 6 continents. At Tall Hisban on Wednesday, July 11, the team will celebrate 50 years of exploration with programming for the wider public as well as for archaeology students and professionals. For a short film about our project, visit Vimeo.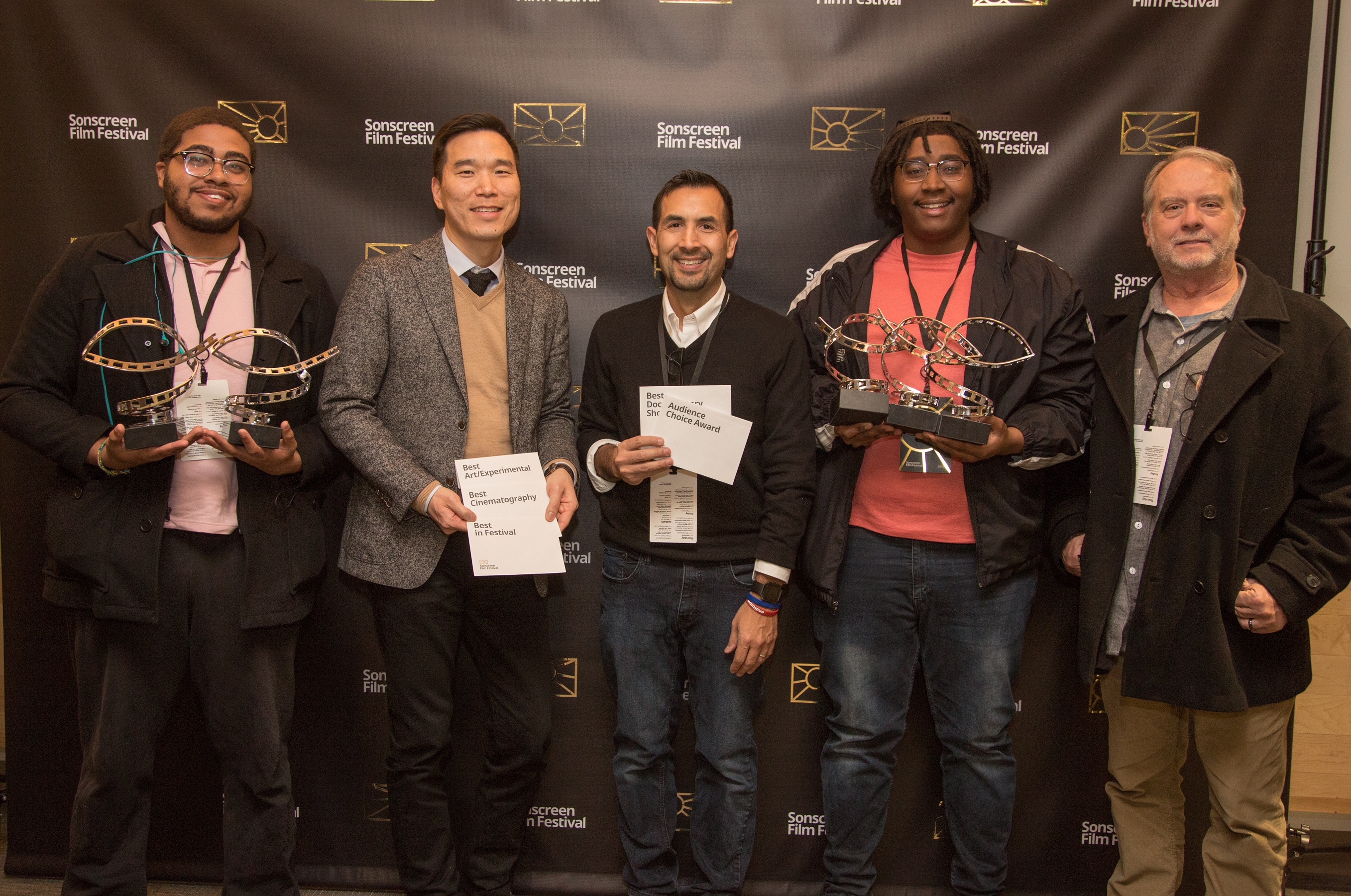 Student Filmmakers Receive Numerous Awards at Sonscreen Film Festival
April 18, 2018. Nina Vallado and Joshua Martin—both graduates of the Andrews film program—won major awards in the 2018 Sonscreen Film Festival, which was "created by the North American Division of Seventh-day Adventists to nurture Christian filmmakers in their craft, career development, and spiritual lives" (website). Nina's film "Sisterly," won Best in Festival, Audience Choice, and Best Documentary Short. "Sisterly" was also a finalist for the 2017 Student Academy Awards (Oscars). "125 Pounds," by Joshua, won Best Art Experimental and Best Cinematography (awards list). Both films were made while Nina and Joshua were studying at Andrews. "We are very proud to take the top awards in what I believe was one of the strongest selections of films to ever play at the festival," says Paul Kim, chair of the Visual Art, Communication & Design Department. (Photo: Current Andrews University film students holding the awards with Paul Kim, festival director Julio Munoz, and the lead Juror and master film editor Chris Cibelli.)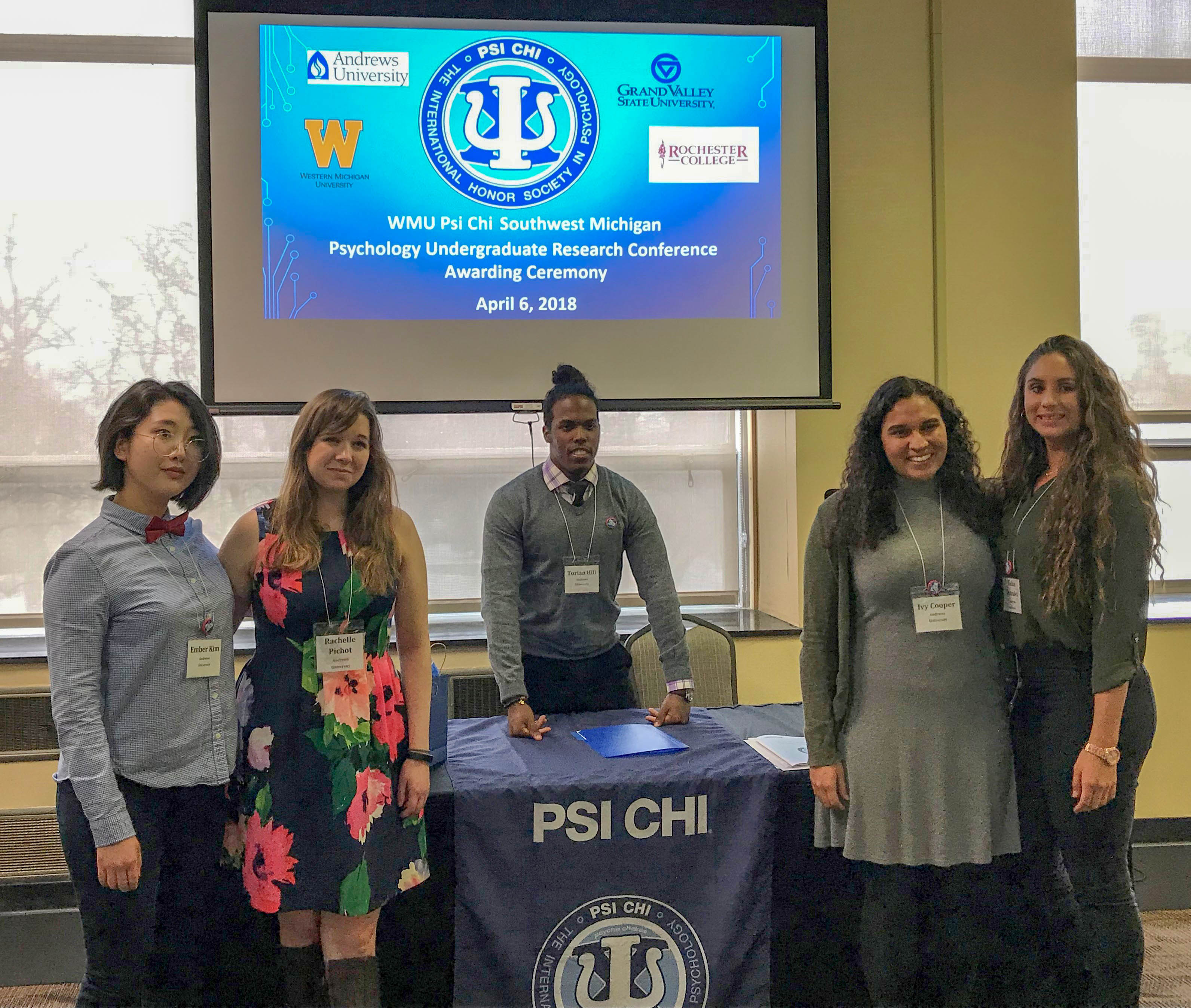 Psychology Students Present at WMU Undergraduate Research Conference
April 6, 2018. Five Andrews University psychology students gave presentations at Western Michigan Univeristy Psi Chi Chapter's Second Southwest Michigan Psychology Undergraduate Research Conference. Participating students represented Andrews University, Grand Valley State University, Rochester College, and Western Michigan University. For oral presentations, Talisa Gonzalez placed second, and Ivy Cooper placed third. Torian Hill was awarded third place for his research poster.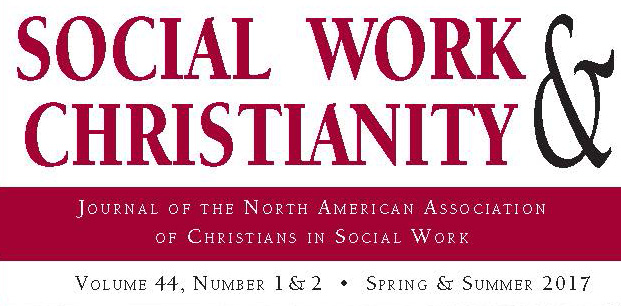 Social Work Professors Publish Study on Adventist LGBT Millennials
Professors Curtis VanderWaal & David Sedlacek have published an article in Social Work & Christianity titled, "The Impact of Family Rejection or Acceptance among LGBT+ Millennials in the Seventh-day Adventist Church" (Spring/Summer 2017, Vol. 44, No. 1 & 2, 72-95). The research was financially supported by the North American Division of the Seventh-day Adventist Church. An interview with the research team is available on Spectrum.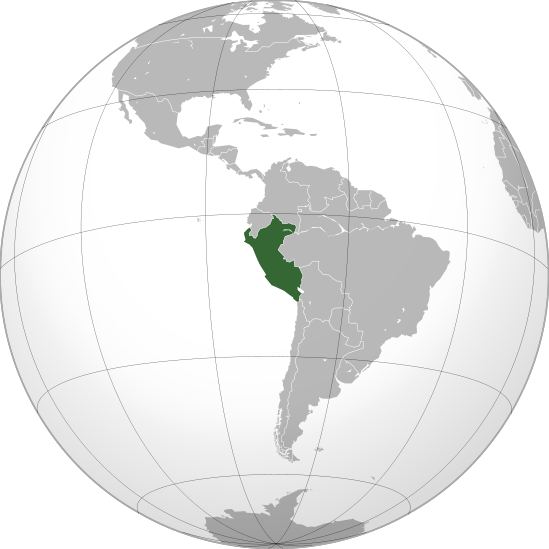 Alumnus Documents New Bird Species in Peru
April 2, 2018. Andre Moncrieff, who graduated from Andrews University in 2014, is part of team that has documented a new species of bird--the Cordillera Azul Antbird in Peru. Learn more at Spectrum, Sci News, and The Auk: Ornithological Advances.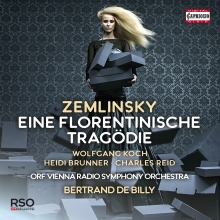 Vocal Professor Releases New Recording
Jan. 22, 2018. Charles Reid, Associate Professor of Voice, has released a recording of Alexander von Zemlinsky's "A Florentine Tragedy." The recording features the ORF Vienna Radio Symphony Orchestra. Access Here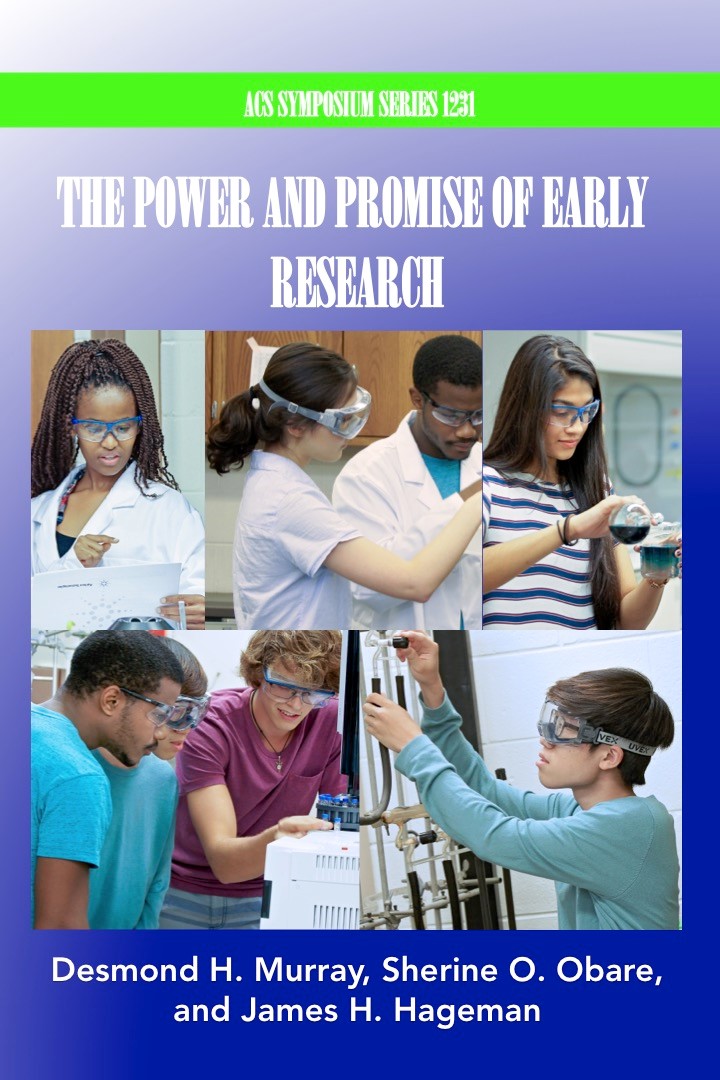 Cheminstry Professor Publishes Book on Early Research
Jan. 11, 2018. Desmond Murray is a co-editor of The Power and Promise of Early Research, which has now been published in hard copy by the Oxford University Press. The book draws on Dr. Murray's rich history of incorporating early research into his high school and university classes. Access Here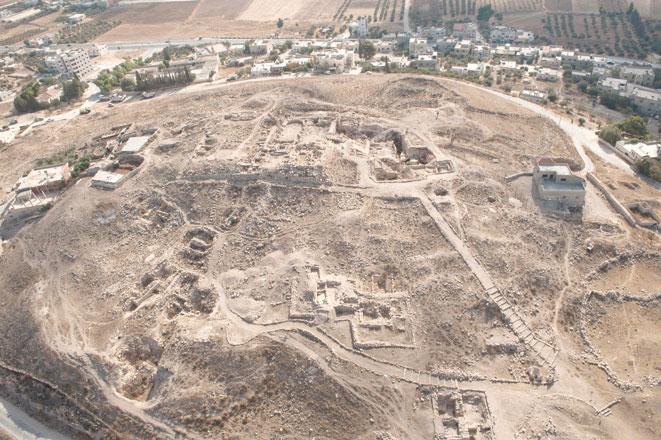 Anthropology Professor Noted in Archaeology Report
Jan. 8, 2018. Oystein LaBianca, professor of anthropology, was recently highlighted in a Jordan Times article on community archaeology (Saeb Rawashdeh, "Norwegian scholar draws parallel between archaeological sites and botanical gardens," January 7, 2018; Photo courtesy of David Kennedy, APAAME). Read Here
Podcast Interview on Research That Received the Nobel Prize in Physics
Nov. 29, 2017. Tiffany Summerscales was featured on the Andrews Speaks podcast. She shared about her research on gravitational waves and the siginificance of the LIGO team's Nobel Prize in Physics. Listen Here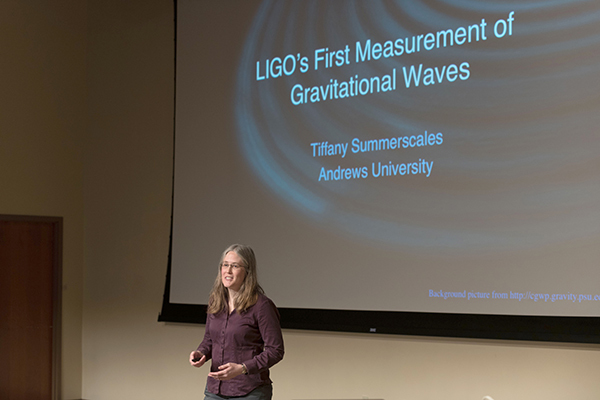 Physics Professor Participates in Research That Was Awarded the Nobel Prize in Physics
Oct. 4, 2017. Andrews University is excited to announce and congratulate our colleague, Tiffany Summerscales, professor of physics, for her part in the Laser Interferometer Gravitational-Wave Observatory(LIGO) Scientific Collaboration recognized today with a Nobel Prize in Physics for its discoveries of gravitational waves. Three of that project's leaders, Rainer Weiss of Massachusetts Institute of Technology, Kip Thorne and Barry C Barish, both of Caltech, are the specific named recipients of today's Nobel Prize. In announcing the award, the Royal Swedish Academy called it "a discovery that shook the world." More Information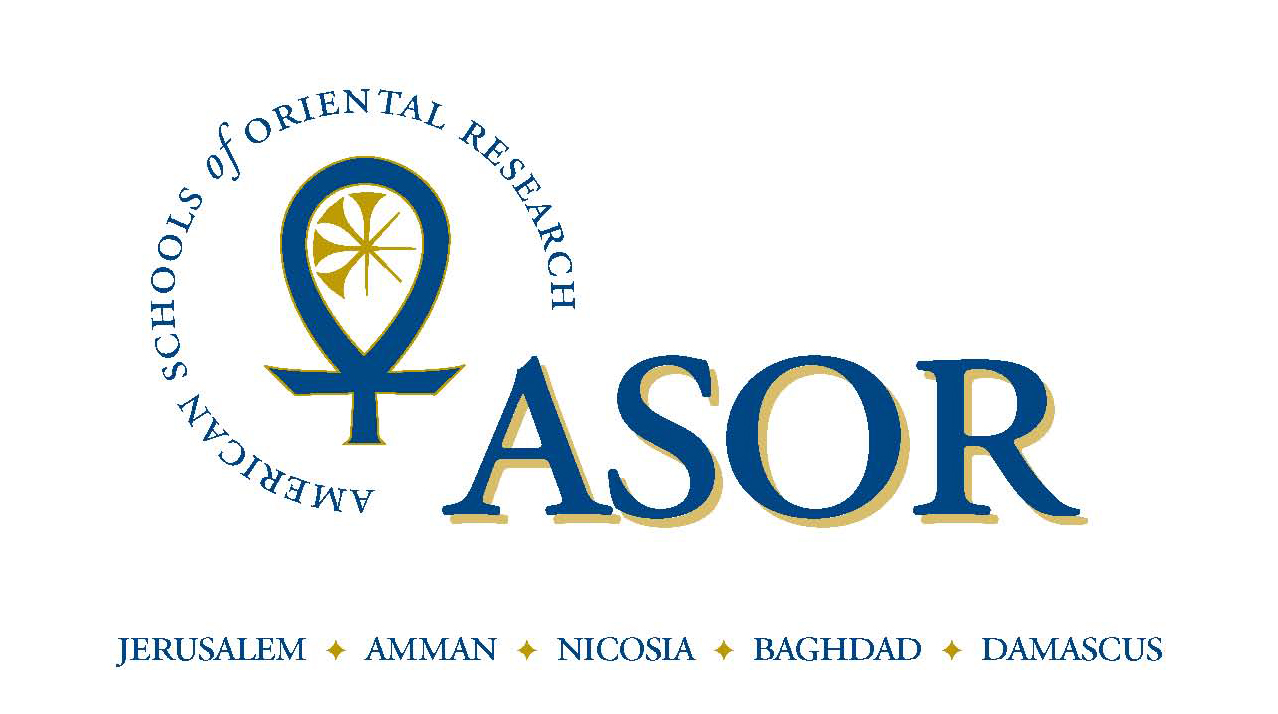 Nov. 22, 2016. Four Andrews University students have received fellowships or grants from the American Schools of Oriental Research (ASOR)--Trisha Broy*, Member-Supported Fellowship; Anna Kim** and Jacob Moody*, Platt Fellowship; and Vivian Laughlin*, Student Travel Grant. Two students--Kristina Reed and Dawn Acevedo--from sister Adventist school La Sierra University also received support. *Graduate student **Undergraduate student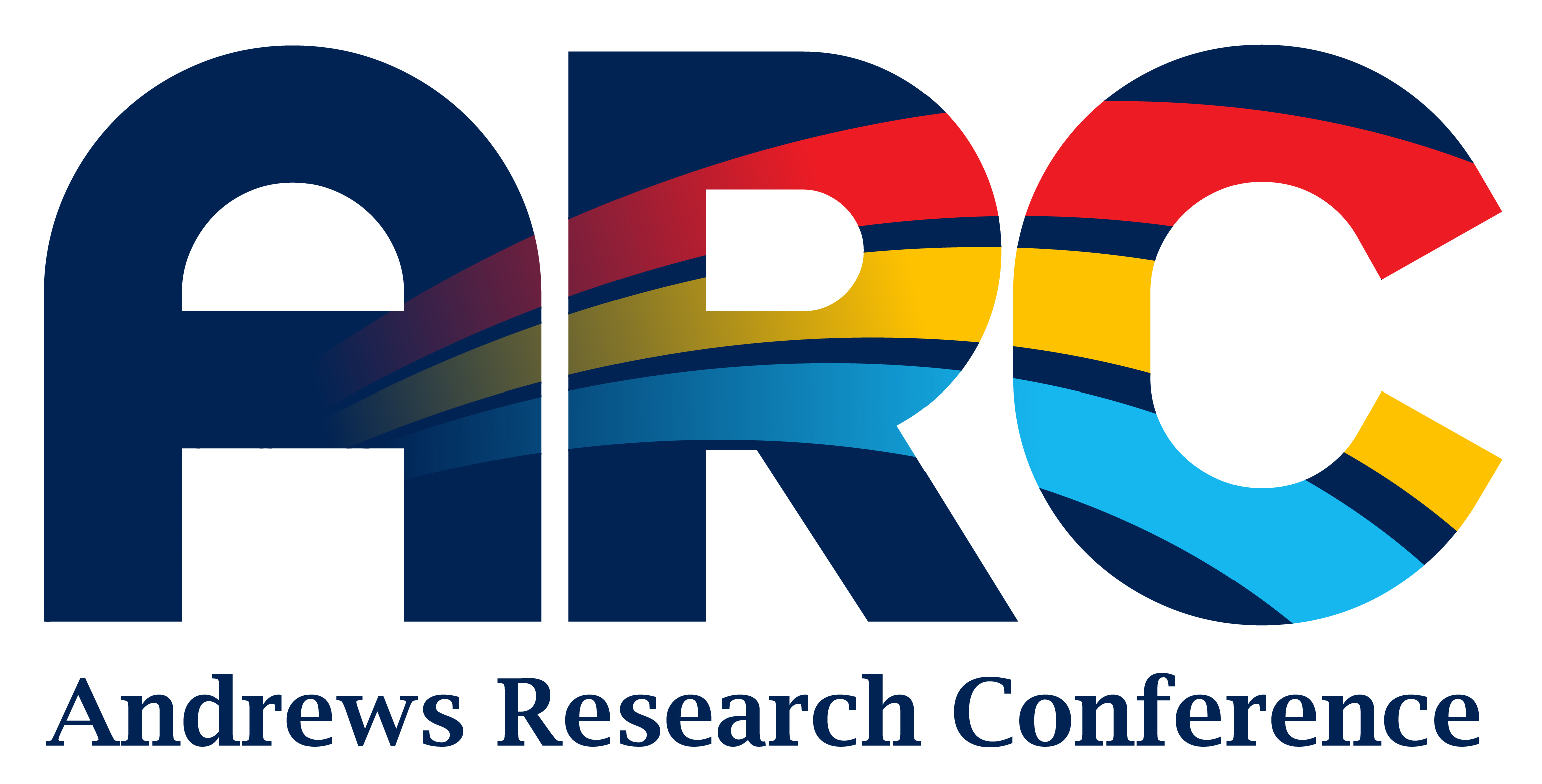 May 4-8, 2016. The third annual Andrews Research Conference, which focused on early career research and creative scholarship in the arts and humanities, was held on the campus of Andrews University from May 4-8, 2016. More information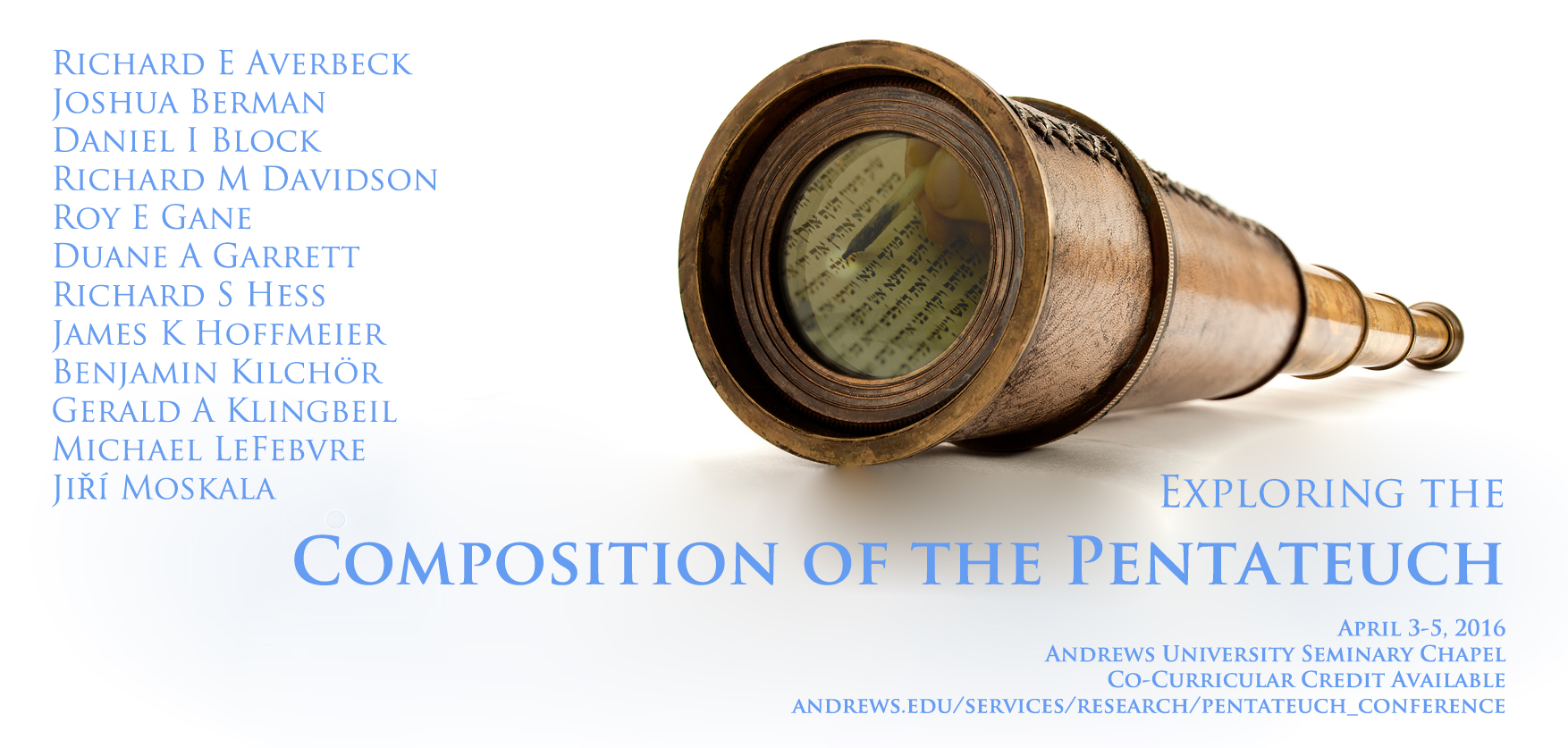 April 3-5, 2016. The "Exploring the Composition of the Pentateuch" Conference took place April 3-5, 2016 in the Seminary Chapel. Presenters included Richard E. Averbeck (Trinity Evangelical Divinity School), Joshua Berman (Bar-Ilan University), Daniel I. Block (Wheaton College), Richard M. Davidson (Andrews University), Roy E. Gane (Andrews University), Duane A. Garrett (The Southern Baptist Theological Seminary), Richard S. Hess (Denver Seminary), James K. Hoffmeier (Trinity Evangelical Divinity School), Benjamin Kilchör (Staatsunabhangige Theologische Hochschule Basel), Gerald A. Klingbeil (Andrews University, Adventist Review), Michael LeFebvre (Christ Church Reformed Presbyterian), and Jiří Moskala (Andrews University), as well as other Andrews University faculty and PhD students. More Information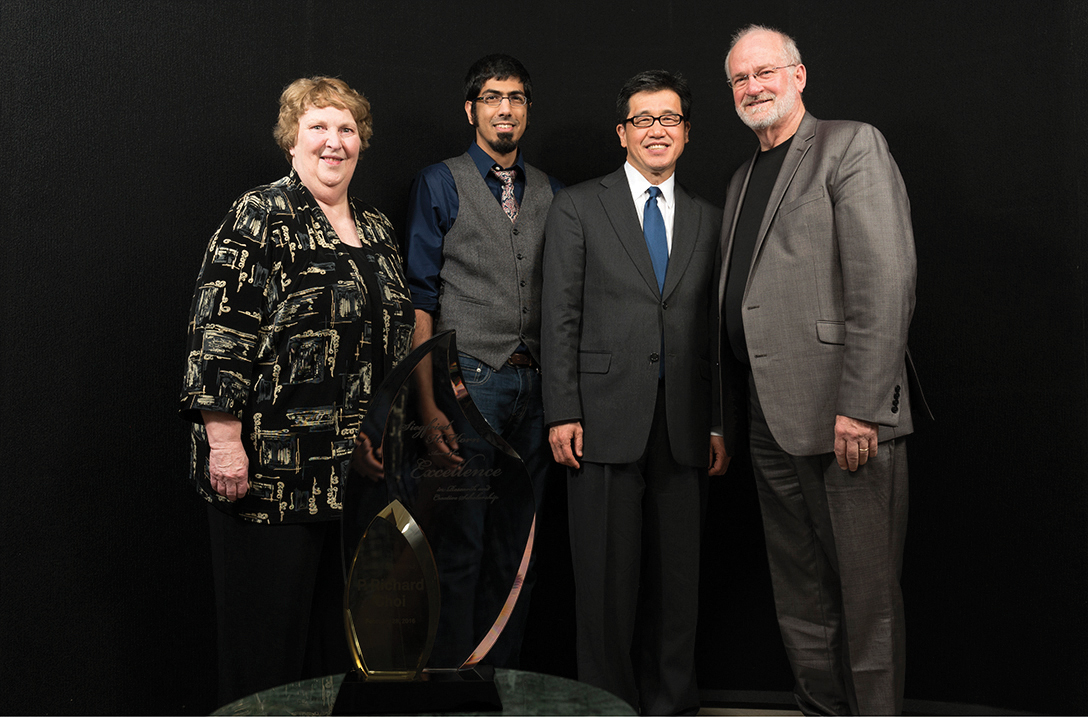 2016 Siegfried H. Horn Award for Excellence in Research and Creative Scholarship. Recipients from left to right: Ann Gibson (Professional Programs), Karl Bailey (Pure & Applied Sciences), Richard Choi (Religion & Theology), Stephen Zork (Arts, Humanities & Education). Learn More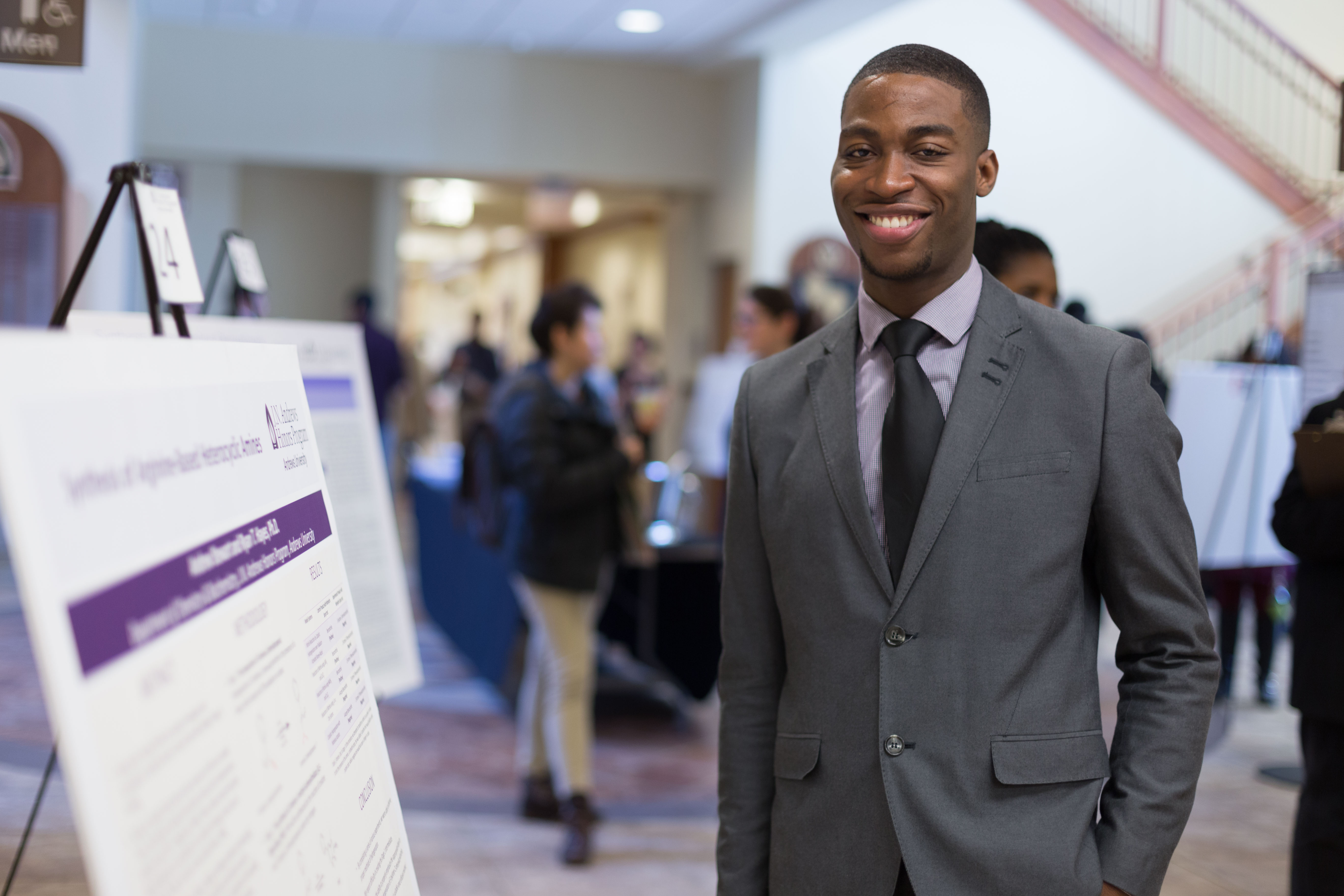 February 26, 2016. The 2016 Honors Scholars and Undergraduate Research Poster Symposium took place in Buller Hall from 2:30-4:00 pm.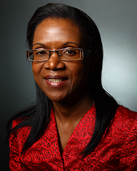 School of Business faculty LeRoy Ruhupatty and Lucile Sabas won the Best Paper Award at the International Conference in China. Their research was funded in part by a Faculty Research Grant. View more information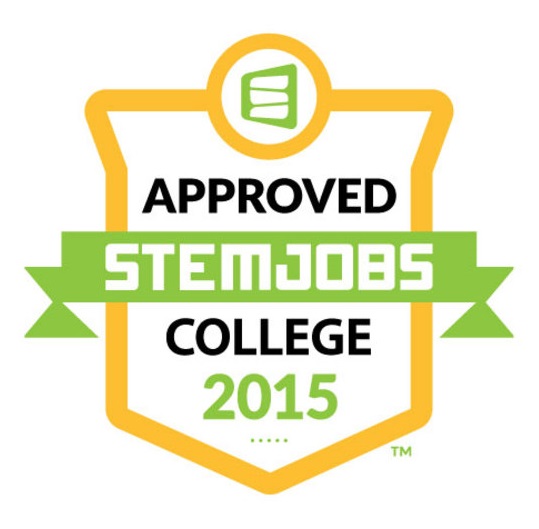 Andrews a STEM Jobs Approved University. Andrews University has been designated a 2015 STEM JobsSM Approved College by Victory Media. Andrews was among over 1,600 schools participating in the STEM JobsSM survey process. Schools submitting surveys were scored on publicly available data and responses to proprietary questions around three key indicators of success: STEM job alignment, STEM job placement, and diversity in a school's STEM programs. View Article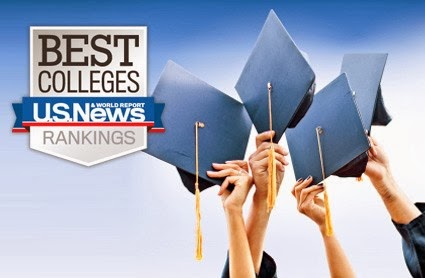 In the 2015 rankings of the U.S. News & World Report, Andrews is listed at #168 in the national university rankings (National University status reflects the Carnegie classification of various universities and colleges; in this case, it means that these universities offer "a full range of undergraduate majors, plus master's and doctoral programs and also emphasize faculty research). This year's ranking is an improvement of 13 places over the 2014 ranking. Andrews is the only Seventh-day Adventist institution included in this classification and U.S. News list. View Article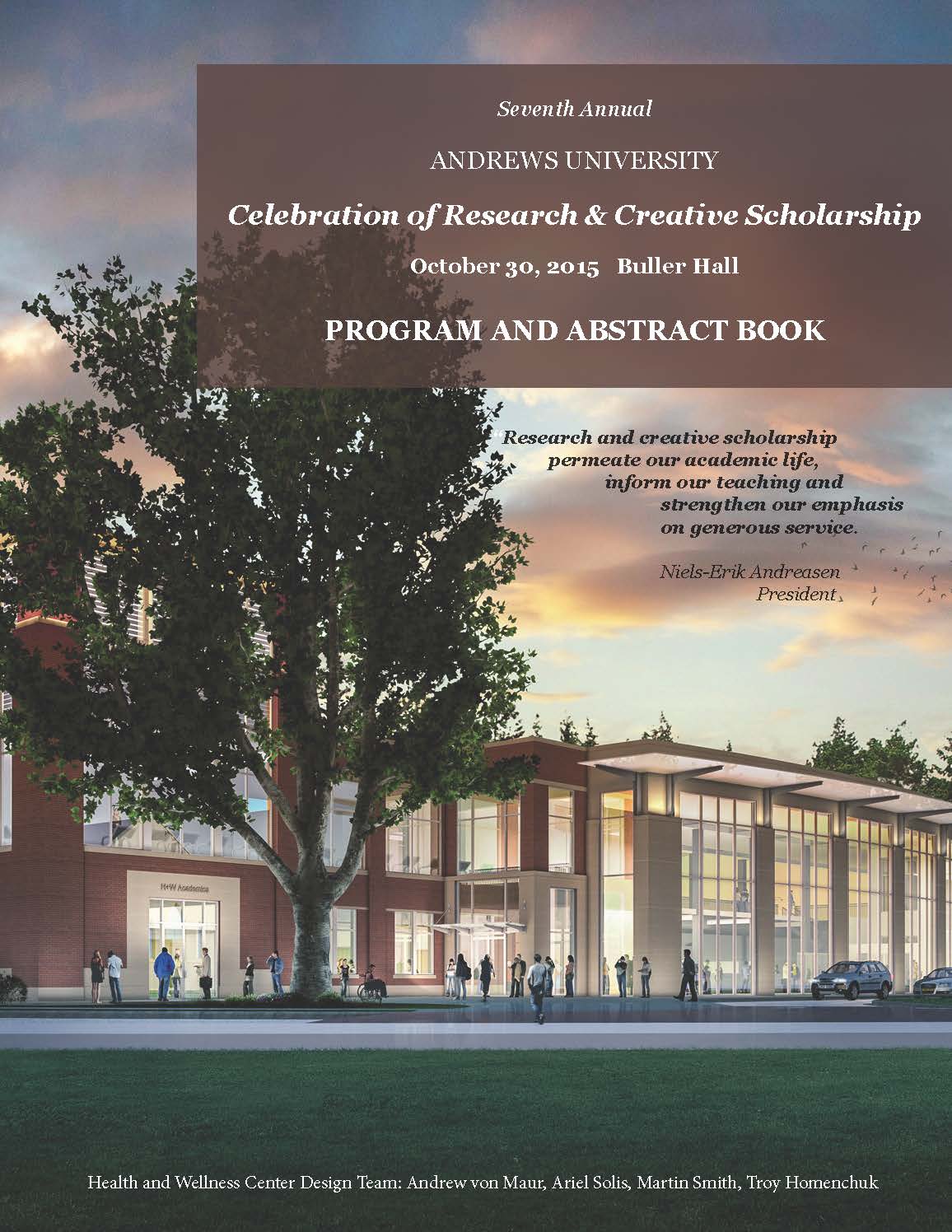 October 30, 2015. The 2015 Celebration of Research and Creative Scholarship was held on October 30, 2015. The program included 4 plenary presentations, 41 poster presentations, and 14 oral breakout presentations. View Program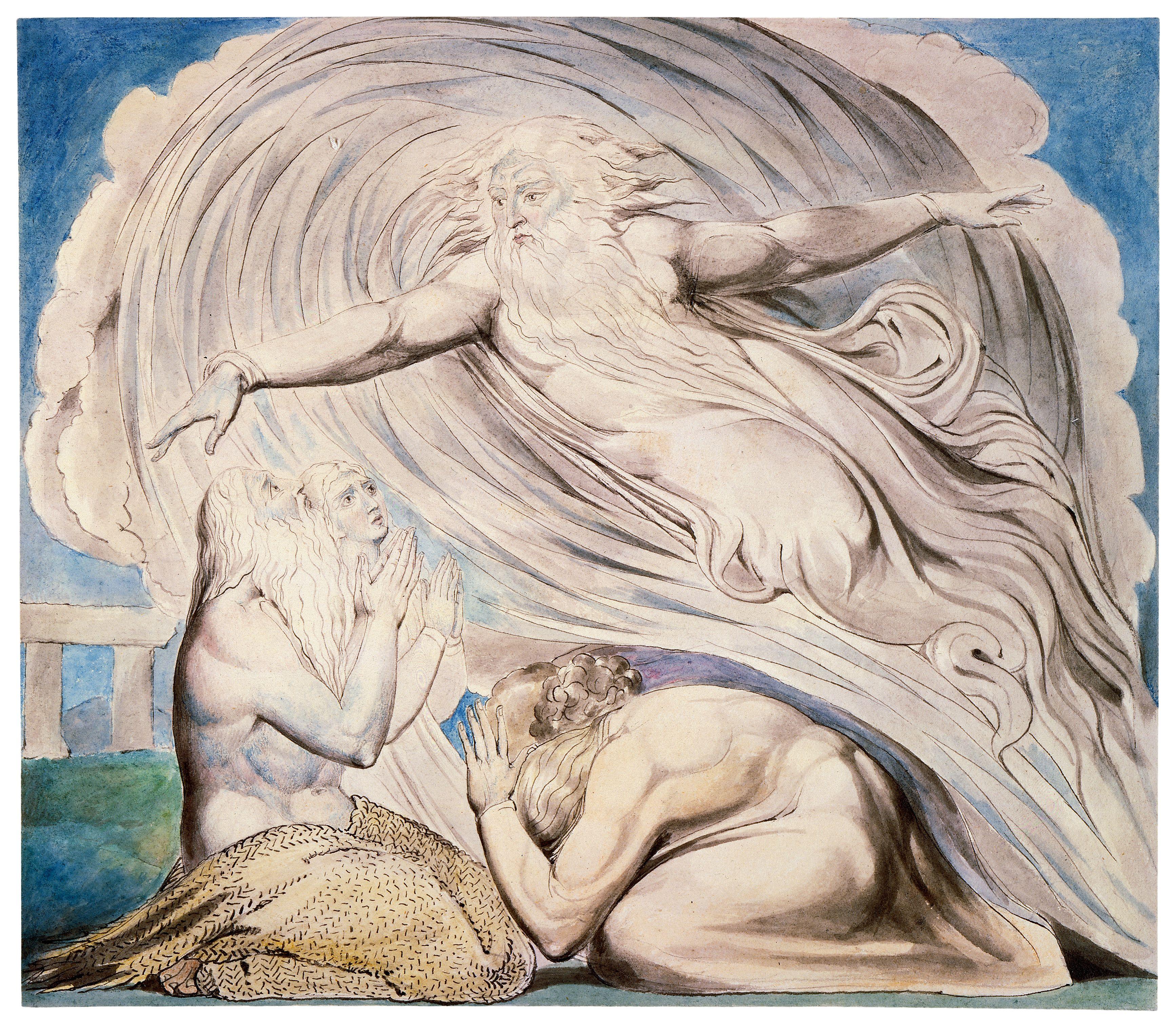 October 23-24, 2015. The 2015 Andrews Autumn Conference on Religion and Science took place from October 23-24 featuring keynote speaker Gregory Boyd, Senior Pastor of Woodland Hills Church and author of Is God to Blame, God at War, and Benefit of the Doubt. Other presenters included Richard Rice, Professor of Theological Studies at Loma Linda University, Steve Harnish, Professor of Mathematics at Bluffton University, and Carl Helrich, Emeritus Professor of Physics, Goshen College. View Program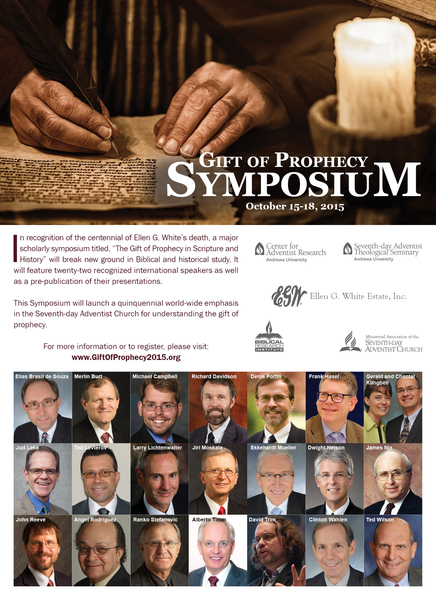 October 15-18, 2015. The Gift of Prophecy in Scripture and History Symposium was held on the campus of Andrews University this year in recognition of the centennial of Ellen White's death and launched a quinquennial world-wide emphasis in the Seventh-day Adventist Church for understanding the gift of prophecy. More information is available here.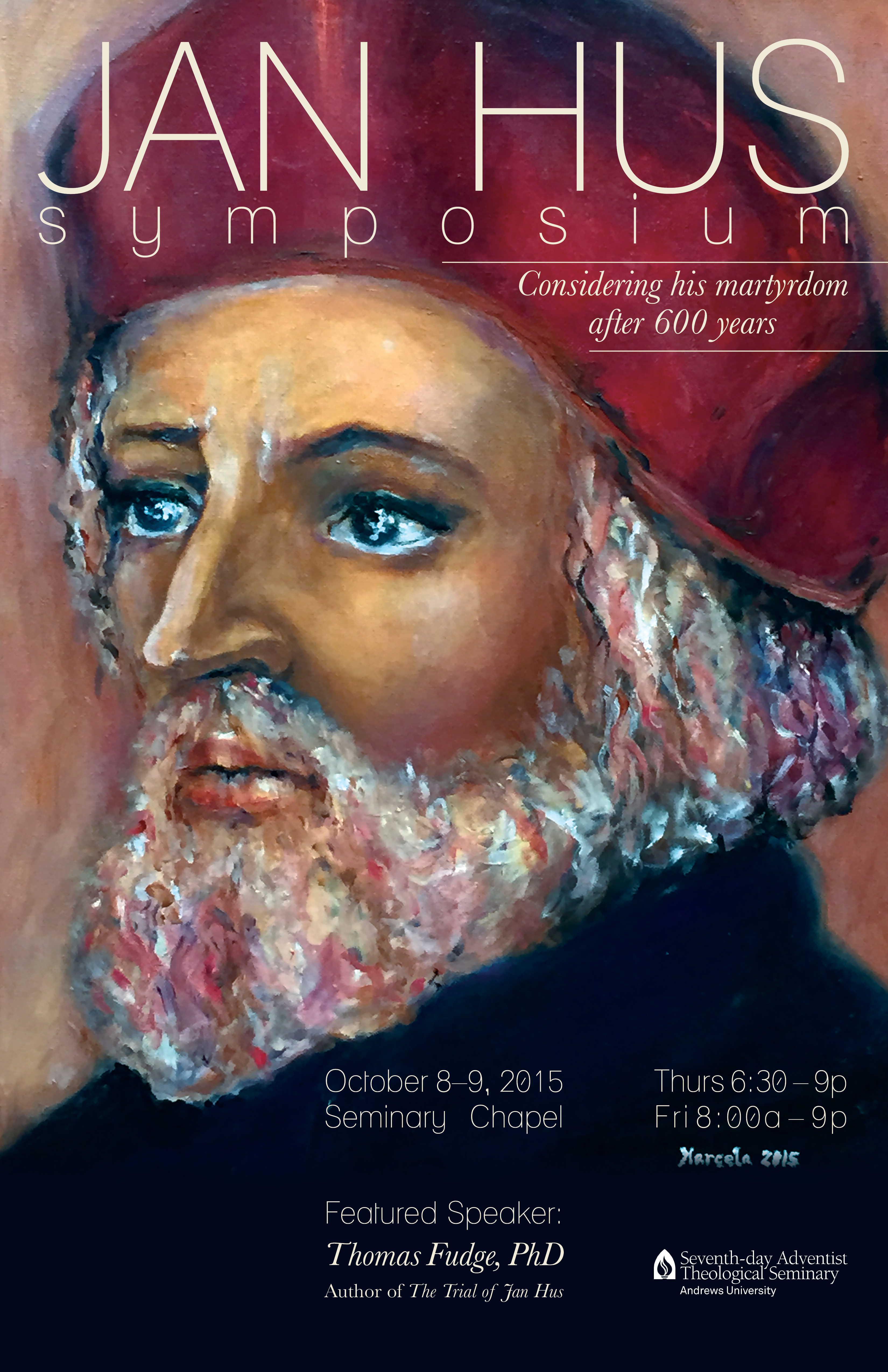 October 8-9, 2015. The Jan Hus Symposium was held from October 8-9, 2015 in the Seminary Chapel feauturing speaker Thomas Fudge, author of The Trial of Jan Hus.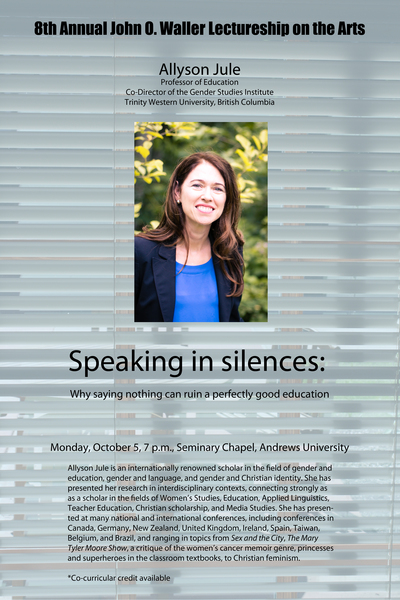 October 5, 2015. The 8th Annual John O. Waller Lectureship on the Arts took place on October 5, 2015 at 7:00 pm in the Seminary Chapel. The presentation, "Speaking in silences: Why saying nothing can ruin a perfectly good education," was given by Allyson Jule, professor of education, co-Director of Gender Studies Institute, Trinity Western University, British Columbia.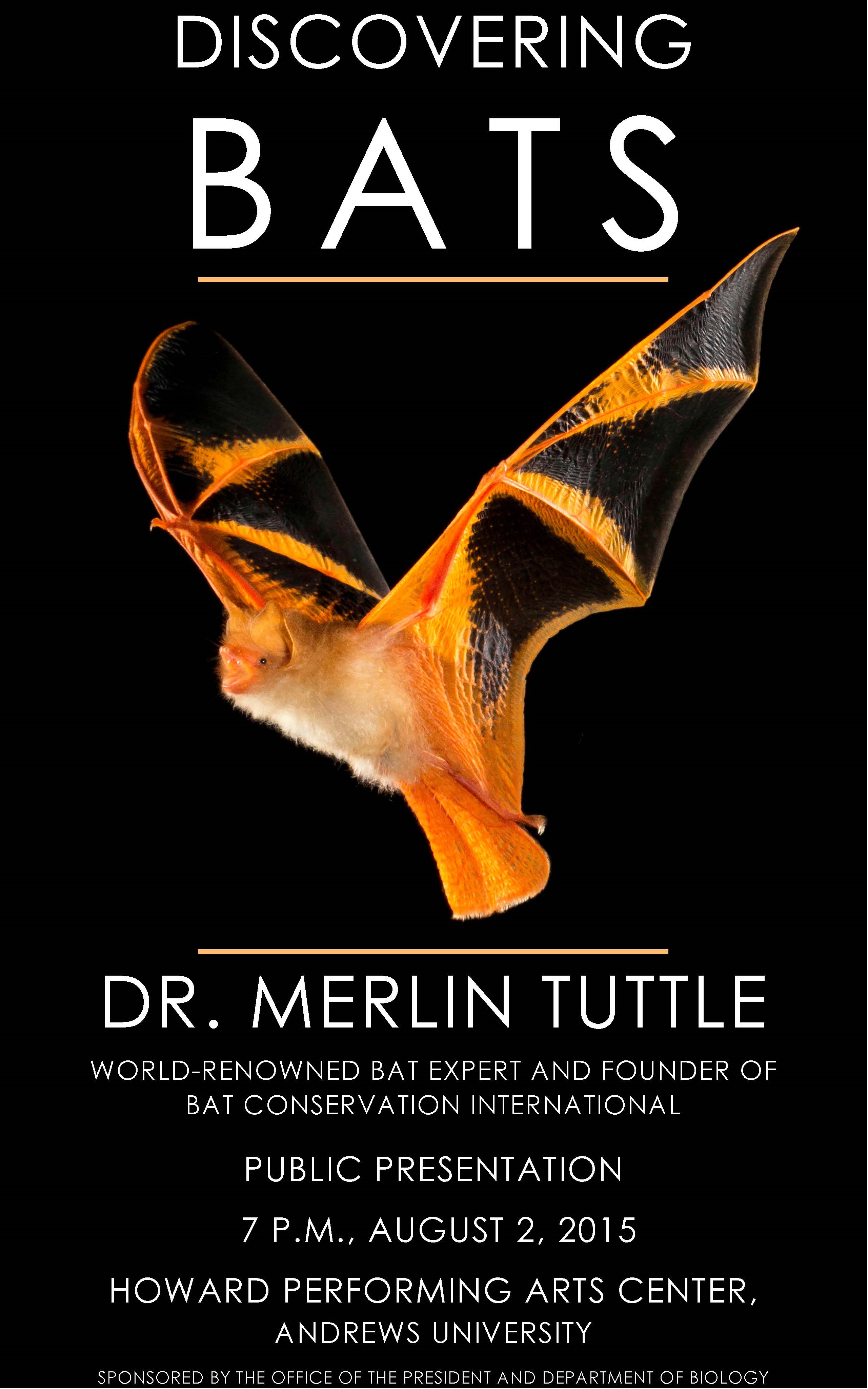 August 2, 2015. Dr. Merlin Tuttle, founder of Bat Conservation International, gave a presentation on August 2, 2015. Tuttle is an ecologist, wildlife photographer and conservationist who has studied bats for over 55 years. An Andrews University alum Tuttle completed his post-graduate work at the University of Kansas. He is known for his scientific discoveries, media appearances, popular articles, and photographs of bats. His work has been featured in the British Museum, Wall Street Journal, The New Yorker and National Geographic. His talk, titled "Discovering Bats," was recorded and will be available online this Fall. The event was sponsored by the Andrews University Office of the President, College of Arts and Sciences, and Department of Biology. Learn more about Tuttle's work at his website

July 16-18, 2015. The 3rd annual Adventist Conference on Family Research and Practice (ACFRP) took place from July 16-18, 2015.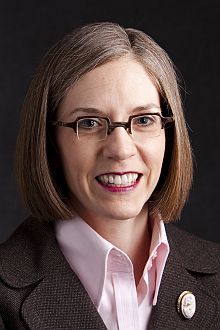 Summer 2015. L. Monique Pittman, Professor of English and Director of the J.N. Andrews Honors Program published an article entitled "Heroes, Villains, and Balkans: Intertextual Masculinities in Ralph Fiennes's Coriolanus" in the Summer 2015 Shakespeare Bulletin. View Article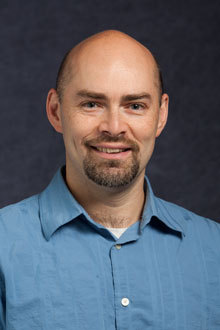 2015. Benjamin Navia, Associate Professor of Biology, is senior author on a recently published article in Physiological Entomology. The article, entitled "Parallel effects of temperature on the male cricket calling song, phototaxis of the female and the auditory responses of the L3 neurone," is based on work done with former students (Christina Burden, Tori Steely, Helen Hasegawa, and Esther Cha), Math Professor Shandelle Henson, Biology Emeritus Professor John Stout, and Gordon Atkins (formerly a professor at Andrews). View Article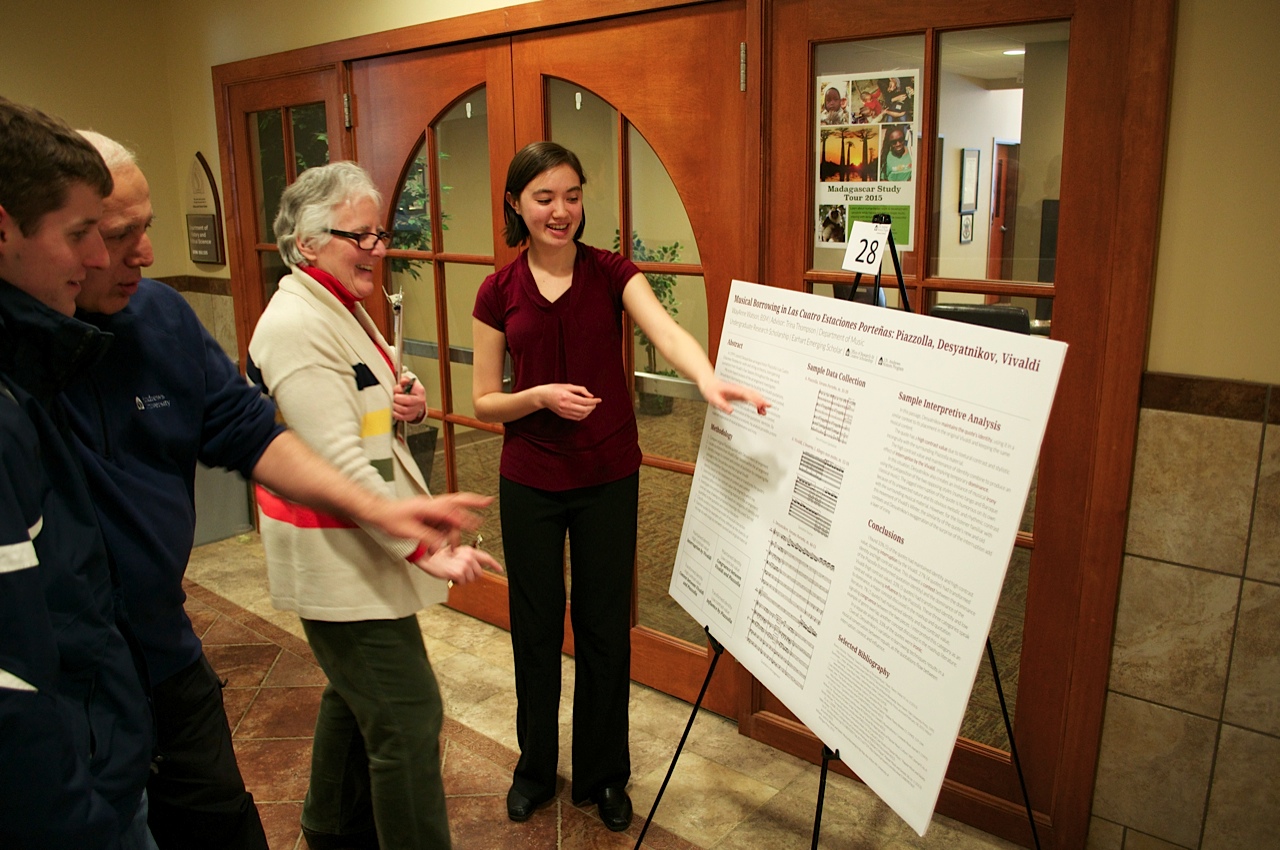 2015. Five undergraduate students received the Earhart Emerging Scholar Award for their research projects. Recipients included Cassandra Chlevin (Psychology), Cooper Hodges (Psychology), Shanelle Kim (English), Melodie Roschman (English/Journalism), and WayAnne Watson (Music). View Project Abstracts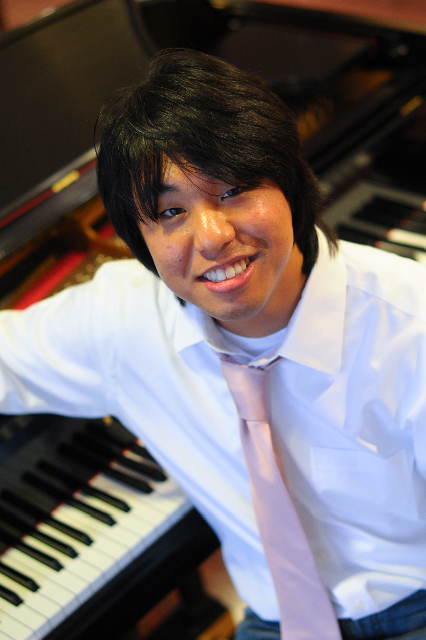 2015. Andrews University Singers and cellist Aaron Sinnett performed the World Premier of Michael Momohara's choral piece My Plea. The text of the piece was written by Mary T. Matsuzawa, a Japanese-American internee during World War II. Momohara wrote the piece as part of his Senior Honors Thesis. Listen to the Performance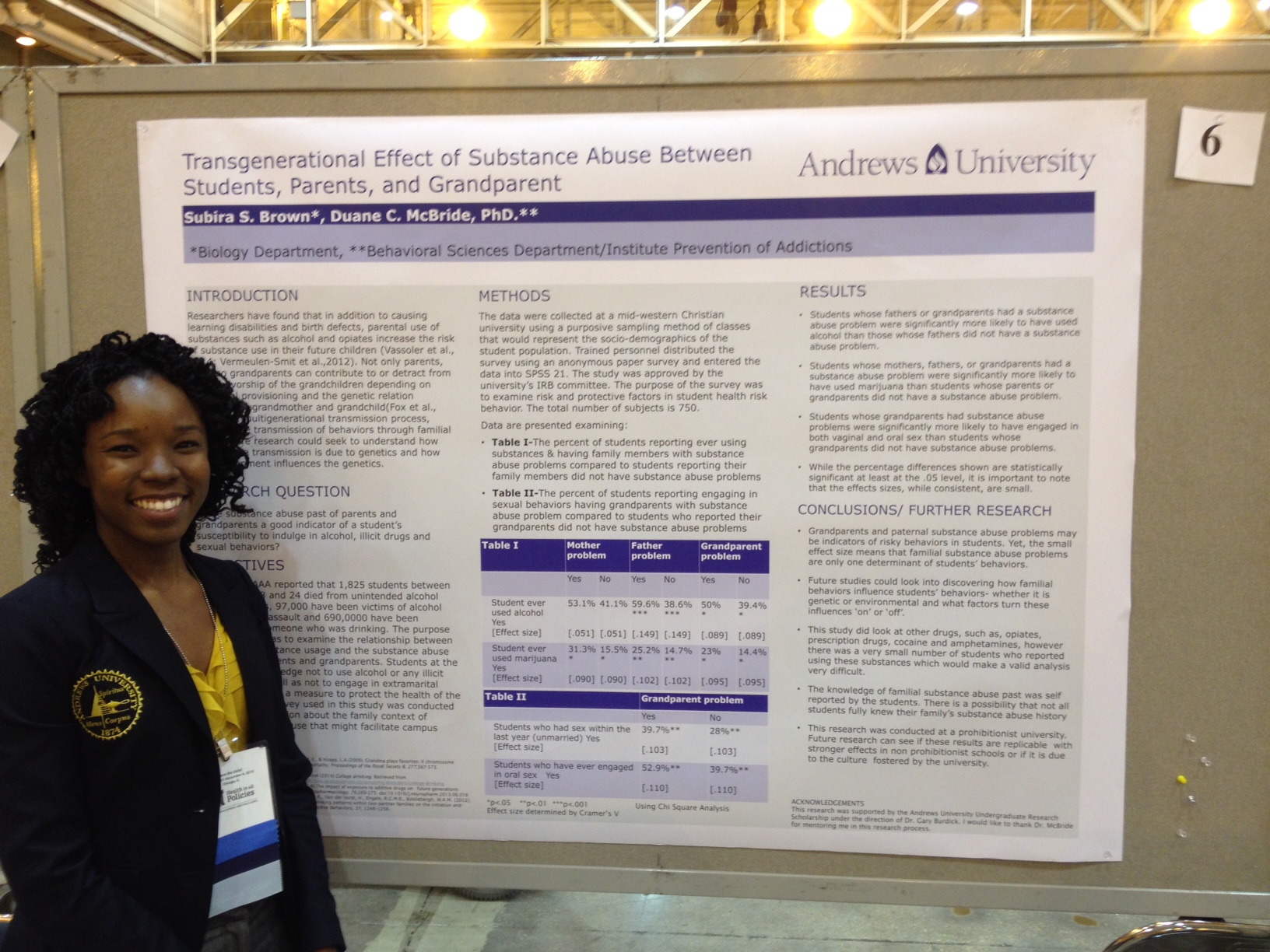 Subira Brown, an Undergraduate Research Scholar and J.N. Andrews Scholar, presented her poster on the "Transgenerational Effect of Substance Abuse Between Students, Parents, and Grandparents" at the annual meeting of the American Public Health Association.

Nina Lassonnier is working with Robert Jewett and Brian Booth on their senior design project. They are designing an automated rod cutter for Physics Enterprises. Nina is designing the conveyer, a part of the handling system, which will transport the rod to be cut. View Article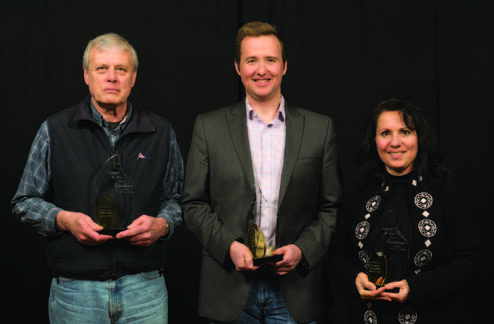 The 2015 recipients of the Siegfried H. Horn Excellence in Research and Creative Scholarship Award are Carla Trynchuk, Professor of Music and String Area Coordinator, Department of Music, College of Arts & Sciences (Arts, Humanities and Education); Andrew von Maur, Professor of Architecture, School of Architecture, Art & Design (Professional Programs); James Hayward, Research Professor of Biology, Department of Biology, College of Arts & Sciences (Pure & Applied Sciences); and Wagner Kuhn, not pictured, Professor of World Mission, Department of World Mission, Seventh-day Adventist Theological Seminary (Religion & Theology). Learn More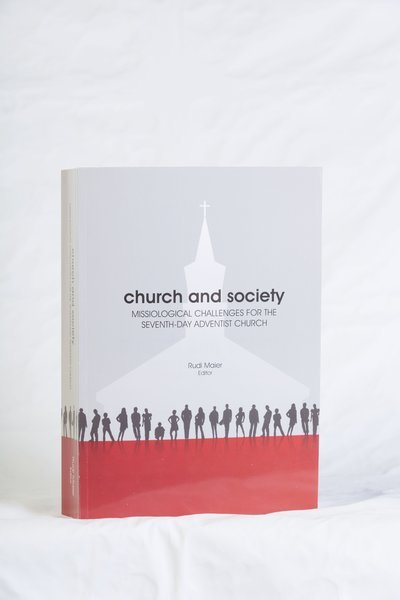 June 2015. The Department of World Mission published Church and Society: Missiological Challenges for the Seventh-day Adventist Church, edited by Rudi Maier. The purpose of this book—written by 34 dedicated Christian scholars and community practitioners—is to help Christ's church to understand how this "world" and the people who live in it think, feel, and react to some of the issues they face in their daily lives, and how to bring peace, justice and compassion to the society that surrounds our homes, churches, and communities. Learn more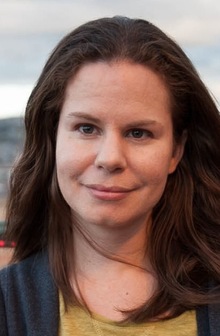 April 2015. Kanya Long, Assistant Professor of Biology, is co-author on an article published in the Journal of Clinical Microbiology. The article is titled "Multicountry prospective clinical evaluation of two enzyme-linked immunosorbent assays and two rapid diagnostic tests for diagnosing dengue fever." View Abstract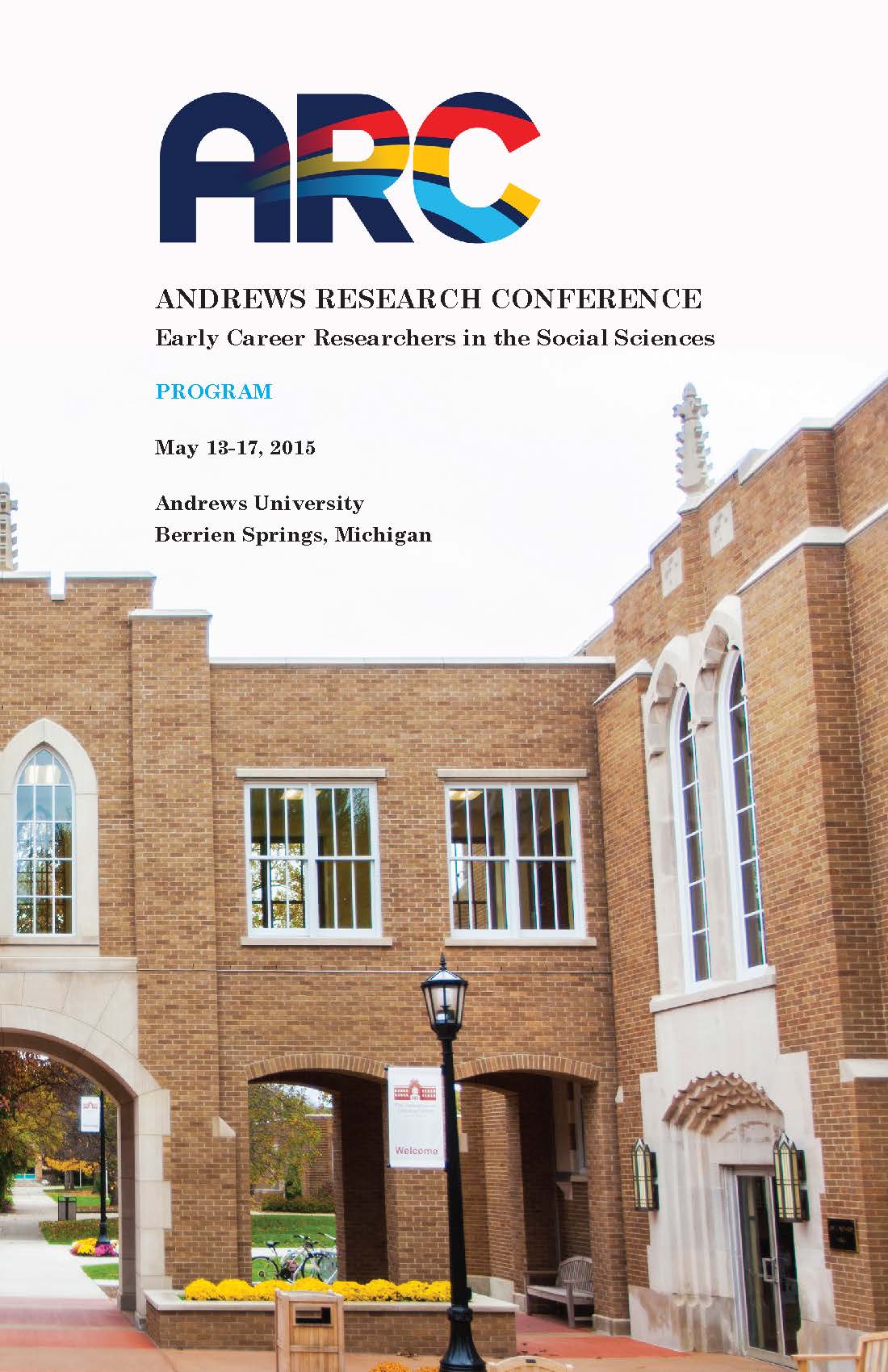 May 2015. The 2nd Annual Andrews Research Conference: Early Career Researchers in the Social Sciences featured 20 presentations by participants from the United States, Mexico, the Netherlands, and Nigeria as well as a keynote address by Christian Smith, William R. Kenan, Jr. Professor of Sociology and Director of the Center for the Study of Religion and Society at the University of Notre Dame. View Program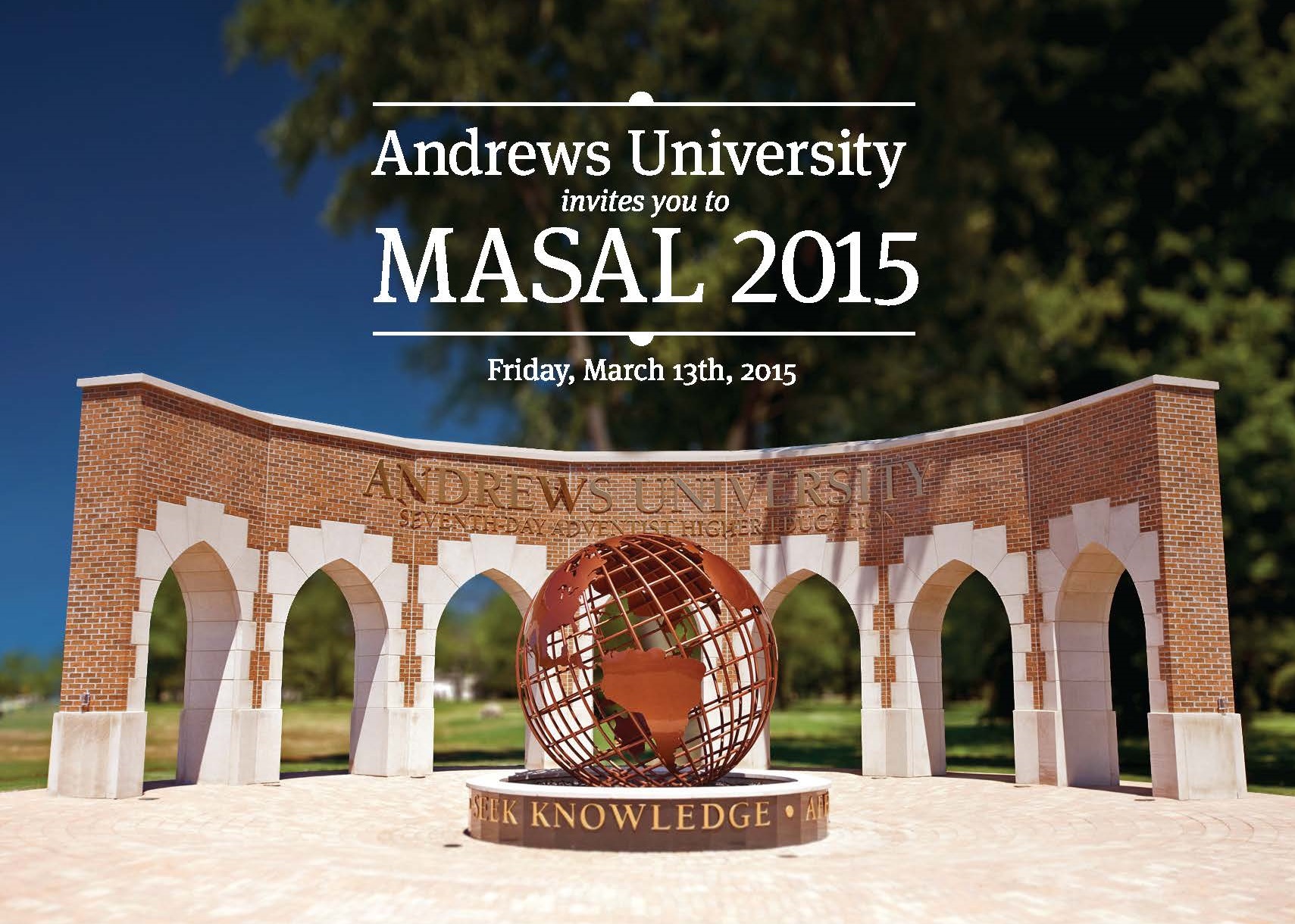 March 13, 2015. Andrews University hosted the 2015 Michigan Academy of Science, Arts & Letters on Friday, March 13, 2015.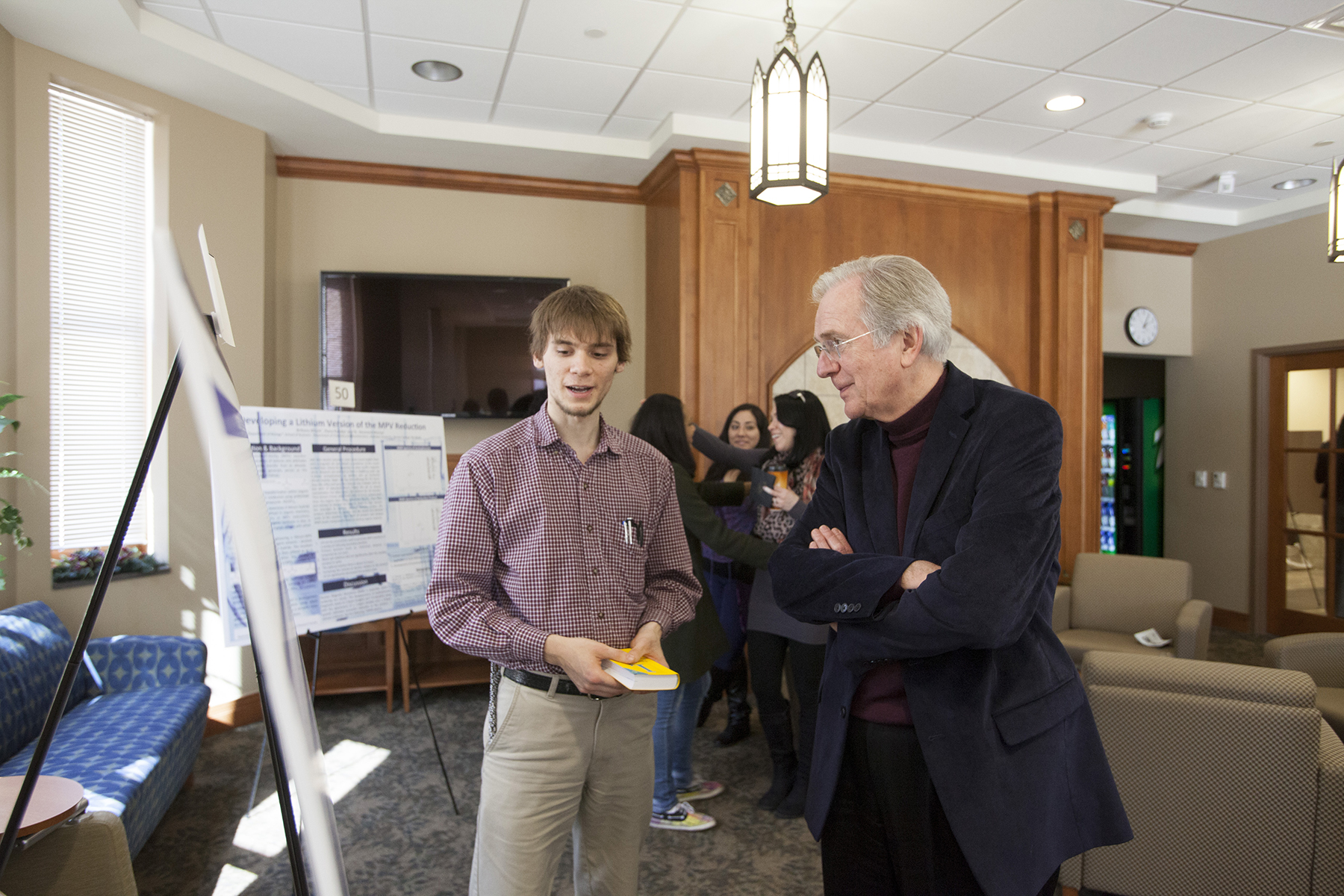 March 6, 2015. The annual Honors Scholar and Undergraduate Research Poster Symposium was held in Buller Hall on March 6, 2015. 60 Honors and Undergraduate researchers presented their research to faculty, students and guests. View Program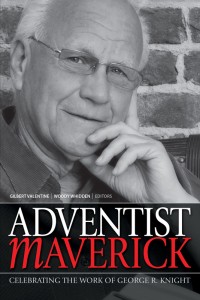 April 21, 2015. Woodrow Whidden, professor of religion (emeritus), and Gilbert Valentine edited a Festschrift in honor of George Knight, which was presented to Knight on April 21, 2015. The Festschrift, titled Adventist Maverick: A Celebration of George Knight's Contribution to Adventist Thought, includes critiques and reflections on Knight's writings by nineteen of his colleagues and former students as well as a response from Knight. View Book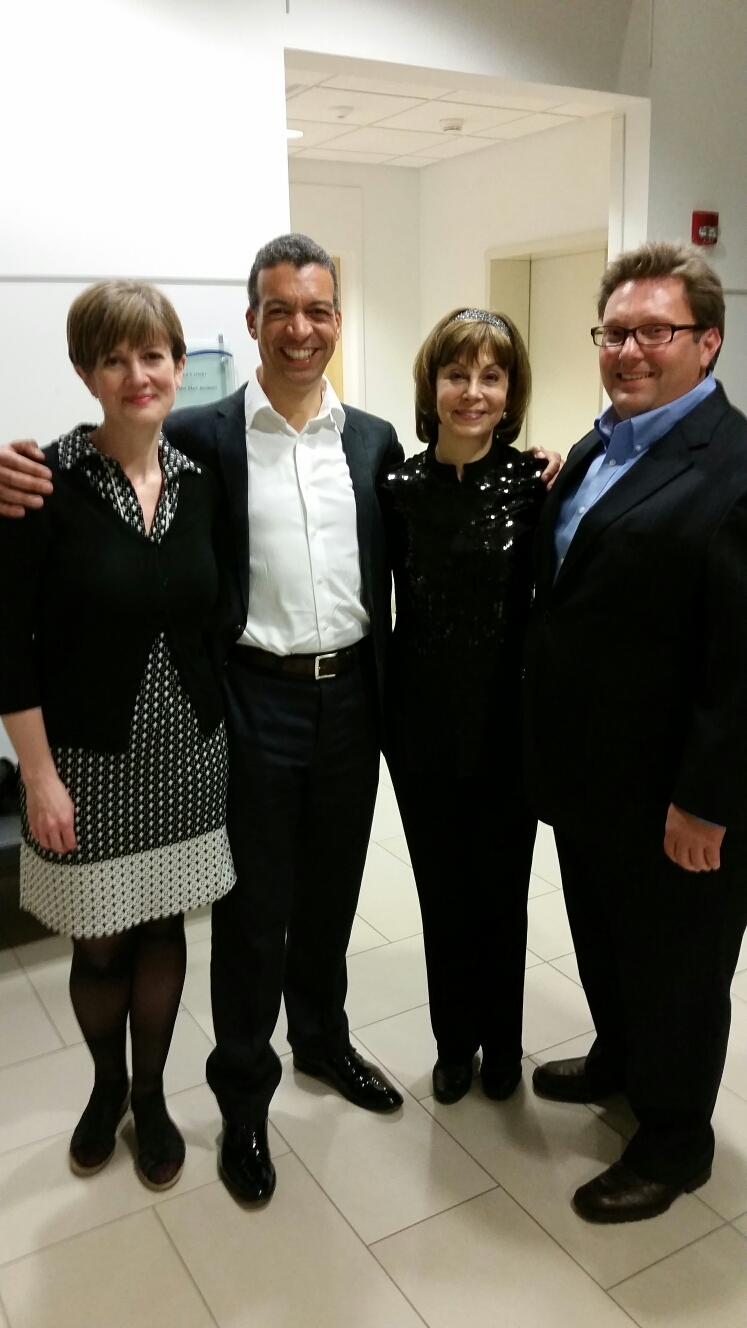 May 7, 2015. Charles Reid, Associate Professor of Voice, performed Mahler's The Song of the Earth and Song of a Wayfarer at the Virginia Arts Festival on May 7, 2015. After the festival, Reid and the other soloists recorded the pieces for Naxos. View News Release.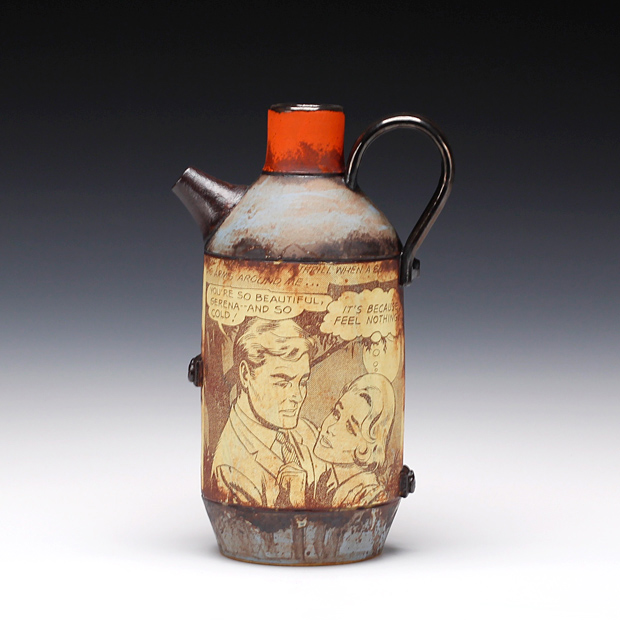 May 1, 2015. The Schaller Gallery in St. Joseph, MI, featured the work of Steve Hansen, Professor of Art, from May 1-19, 2015 during the "Fe: Ferric-Ferrum-Iron" exhibit. View website.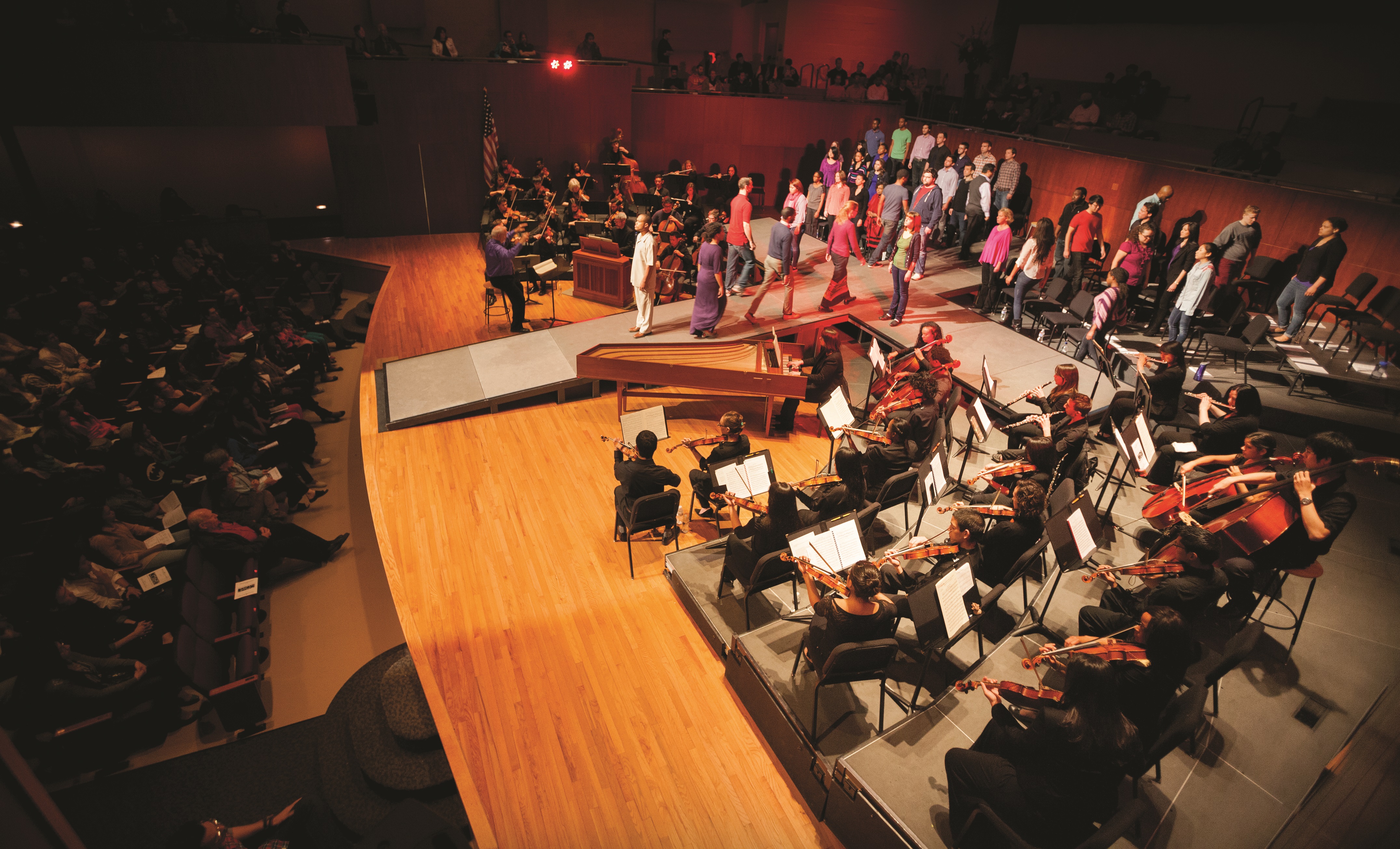 April 2015. The Department of Music presented a fully-staged performance of J.S. Bach's masterpiece, The Passion According to Matthew, in April at the Howard Peforming Arts Center. Blending amazing music, probing words sung in English, and a modern staging allowed for a fresh and deeply spiritual encounter with this well-known story.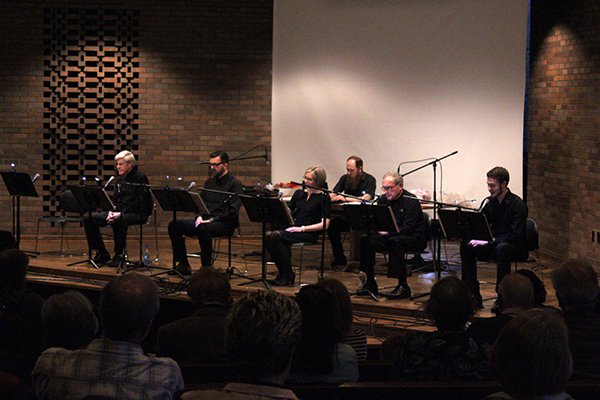 April 5, 2015. Olivia Ruiz-Knott, who recently graduated (May 2015) with degrees in Communication and Religion, adapted C.S. Lewis's The Great Divorce for Reader's Theater as part of her Senior Honors Thesis. It was presented on April 5, 2015 with readers including History Professor Brian Strayer, Religion Professor Ante Jeroncic, English Professor Monique Pittman, and VP for University Advancement David Faehner.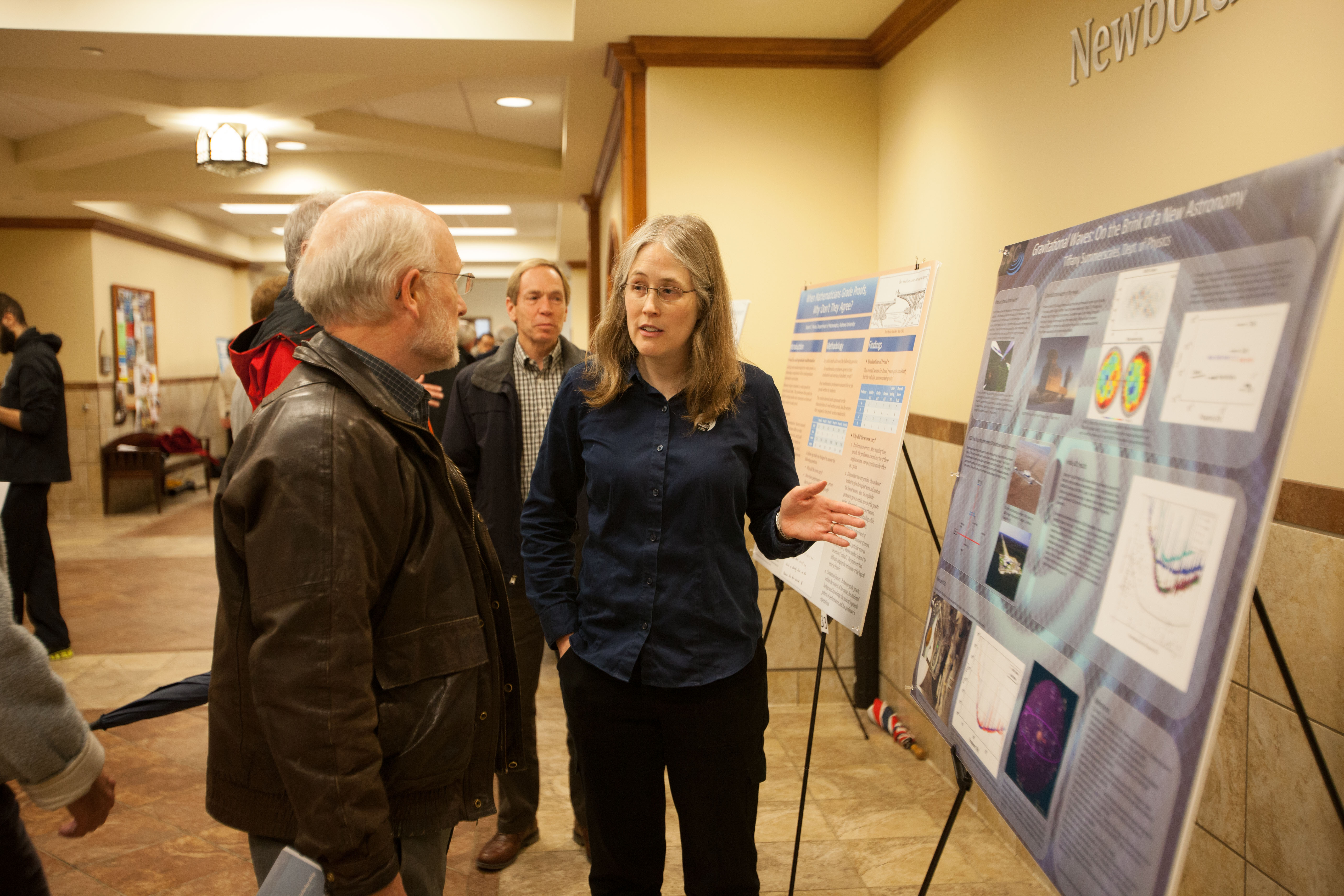 October 30, 2015. The 2015 Celebration of Research and Creative Scholarship was held on October 30, 2015. The program included 4 plenary presentations, 41 poster presentations, and 14 oral breakout presentations. View Program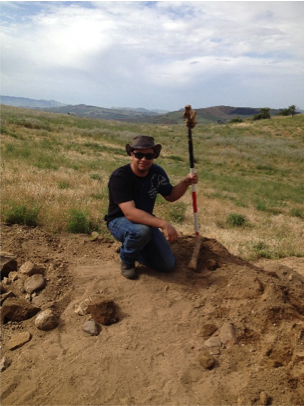 August 25, 2014. Joel Lisboa, an Archaeology student, received the American Schools of Oriental Research Platt Excavation Fellowship which funded his participation in an excavation in Sicily. You can read about his experience on the dig at the ASOR Blog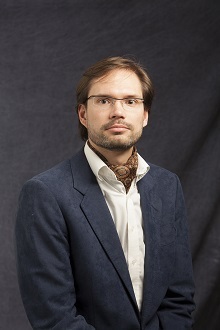 2014. SHEBANQ wins Best Digital Humanities Award. Oliver Glanz, Assistant Professor of Old Testament, in the Seventh-day Adventist Theological Seminary at Andrews, is part of a team that developed "SHEBANQ: System for HEBrew Text: ANnotations for Queries and Markup." The system recently won the Best Digital Humanities tool or suite of tools award for 2014. View Article, View SHEBANQ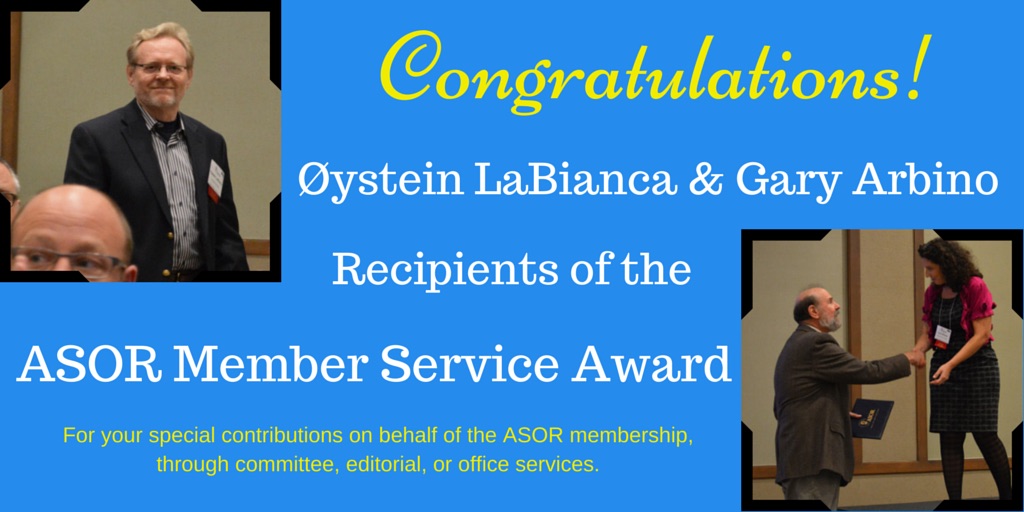 November 2014. Øystein LaBianca was awarded the American Schools of Oriental Research Member Service Award at the November 2014 meetings in San Diego, California. View Awardee List.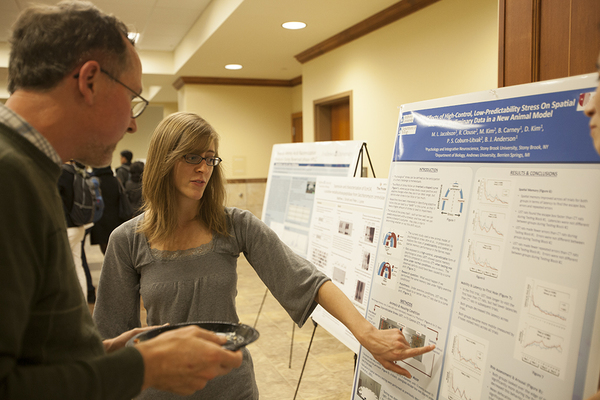 On October 31, 2014 Andrews University celebrated the research efforts of faculty and graduate students in the annual Celebration of Research. View flier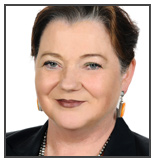 The Andrews Autumn Conference on Religion and Science was held on October 24-25, 2014 on the topic "Faith and Reason: Questions at the Interface of Religion and Science." The keynote speaker was Nancy Murphy, Professor of Christian Philosophy at Fuller Theological Seminary. View flier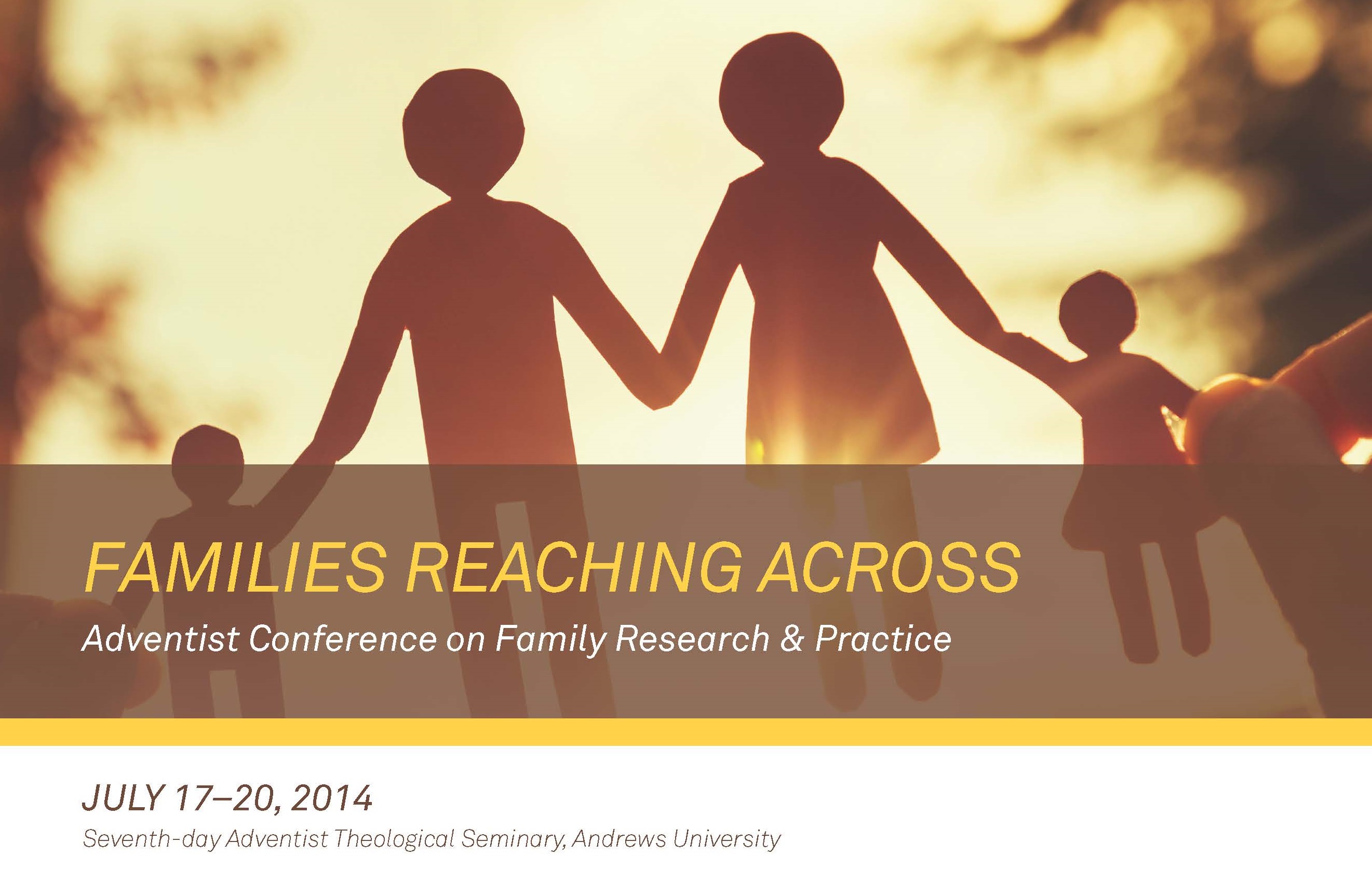 The 2nd Annual Adventist Conference on Family Research & Practice (ACFRP) was held at the Seventh-day Adventist Theological Seminary from July 17-19, 2014 (corrected date does not appear on the poster). Speakers included René Drumm and Carlton Byrd. More information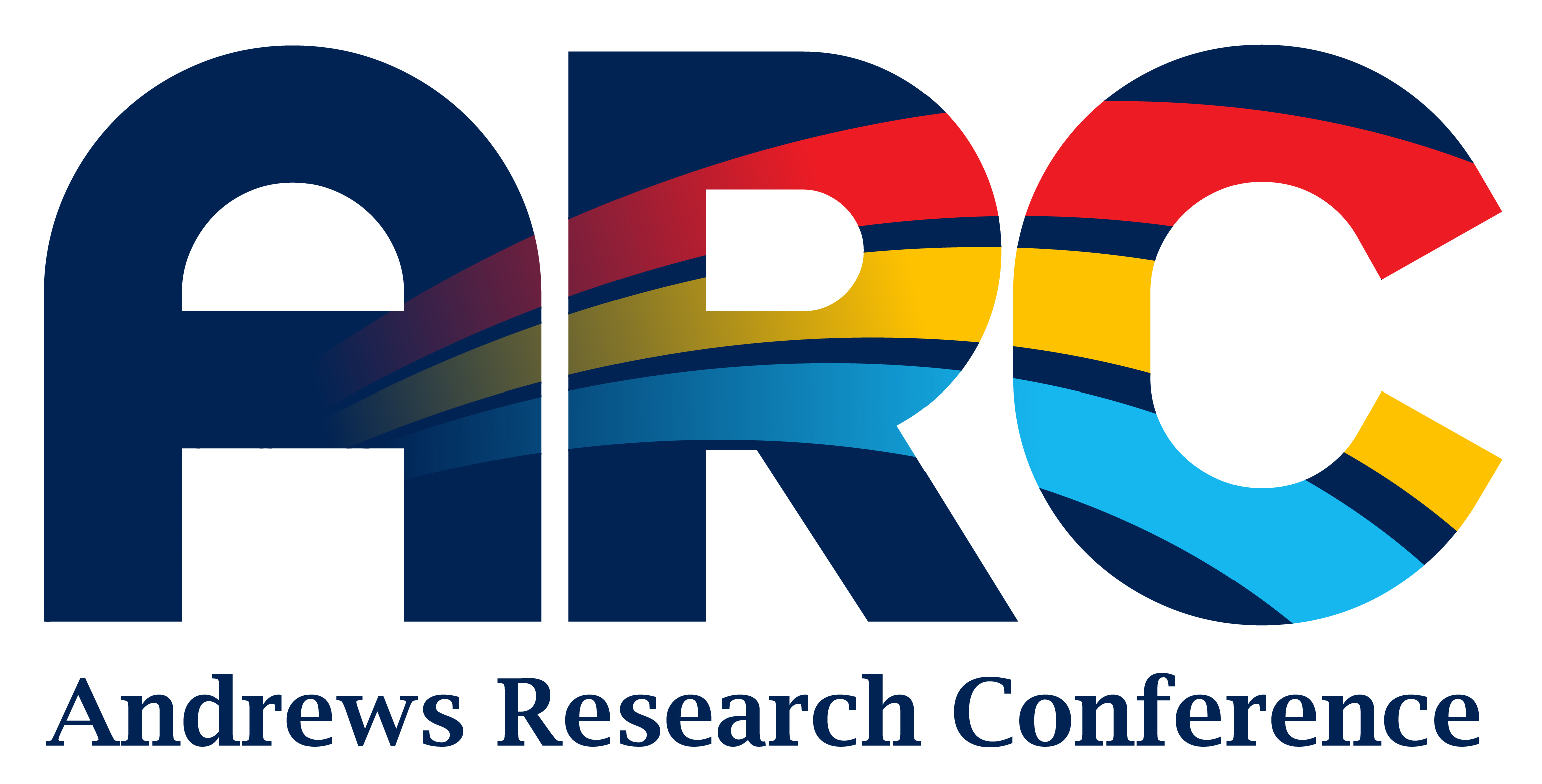 The Office of Research at Andrews University, in cooperation with the Andrews University STEM departments, hosted a Research Conference on our campus from May 7-11, 2014 for early career researchers in STEM. View more information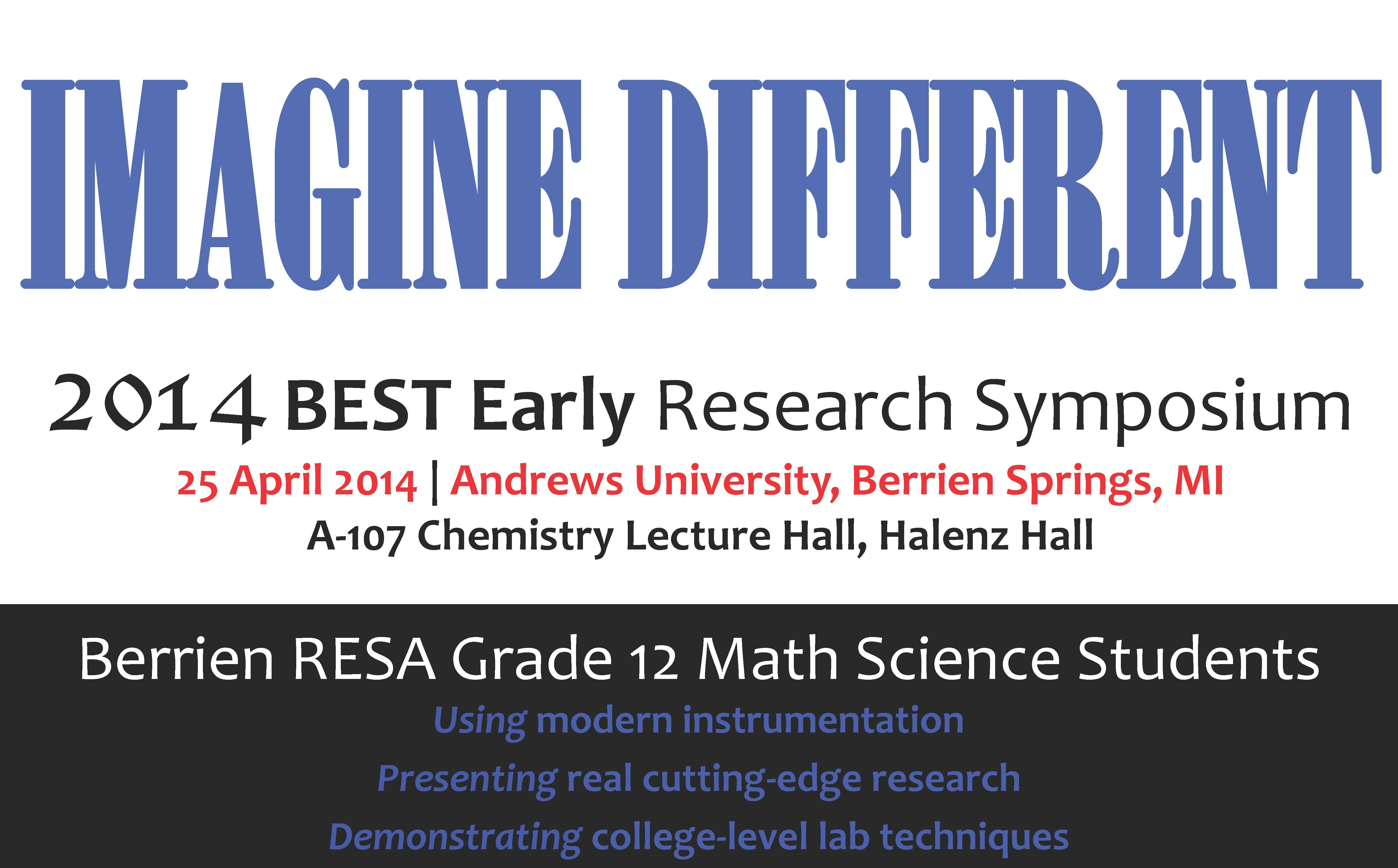 The 2014 BEST Early Imagine Different Research Symposium was held on Friday, April 25, 2014 at 12:00 pm in A-107 Chemistry Lecutre Hall, Halenz Hall. View Flyer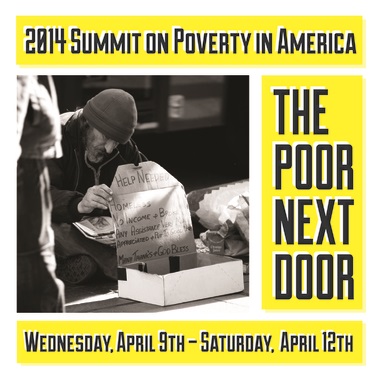 The Andrews University Summit on Social Consciousness 2014 "The Poor Next Door: Poverty in America," was held from April 9–13. During this summit, expert panelists and presenters addressed issues of poverty, economic inequality, psychosocial and spiritual implications of poverty, poverty reduction strategies, economic growth, etc. View more information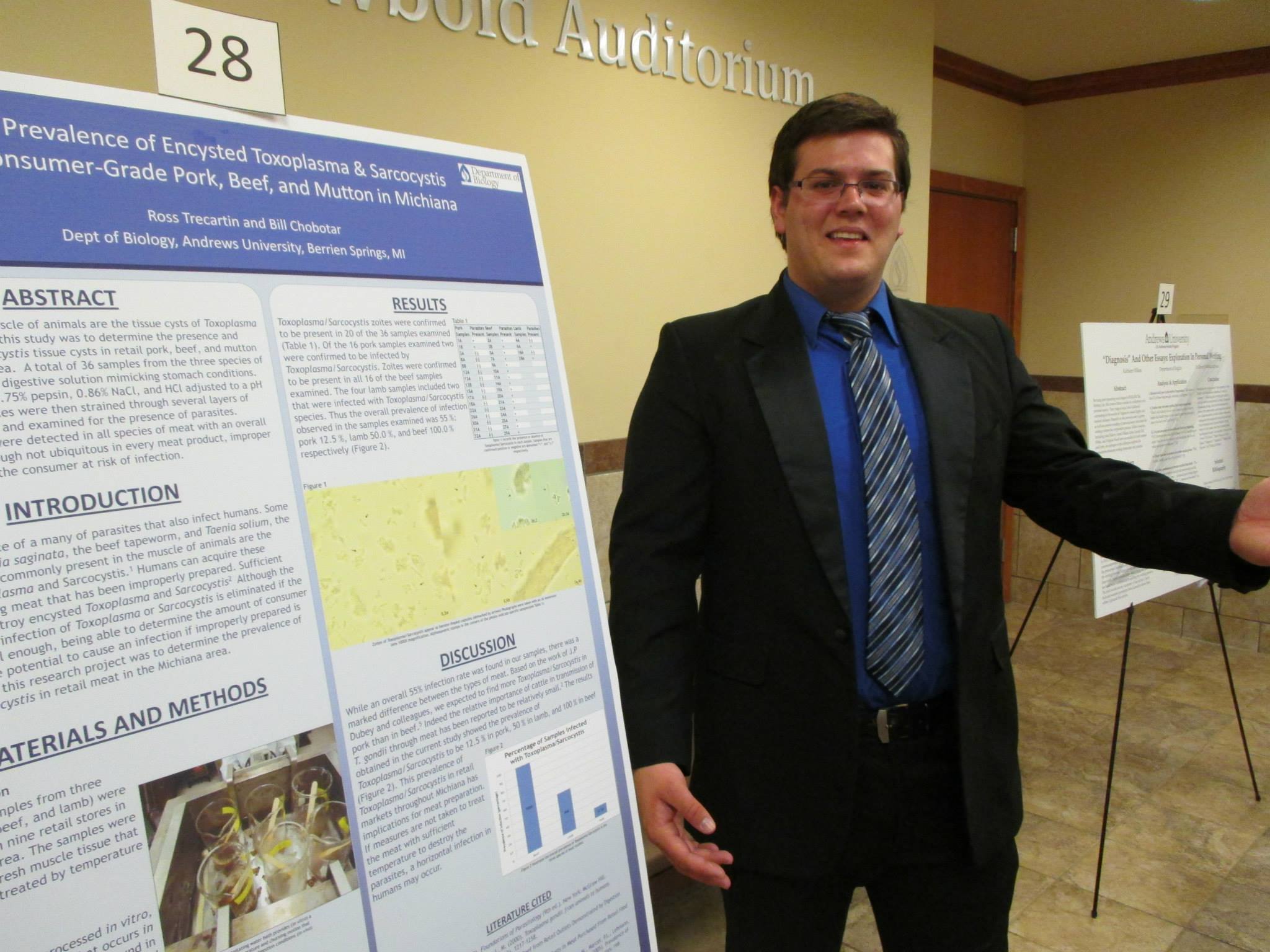 The Honors Scholars and Undergraduate Research Poster Symposium was held on Friday, March 7 from 1:30-3:30 pm in Buller Hall. The Symposium featured the research projects of Honors students and Undergraduate Research Scholars. Photos are available on the Office of Research and Creative Scholarship Facebook Page. Learn more about the Symposium in an Episode of AU News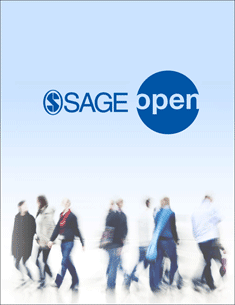 Janet Ledesma, Coordinator of Educational Leadership in the School of Education, published an article entitled, "Conceptual Frameworks and Research Models on Resilience in Leadership," in SAGE Open. View Article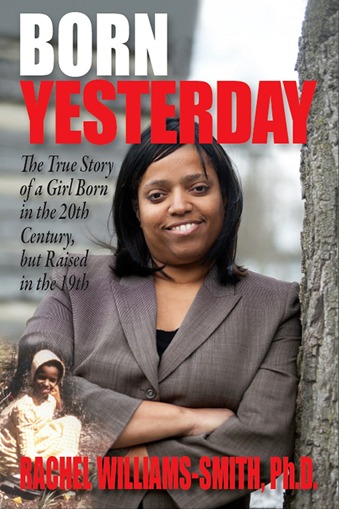 Rachel Williams-Smith, chair of the Communications Department, recently published her memoir Born Yesterday: The True Story of a Girl Born in the 20th Century but Raised in the 19th. View Website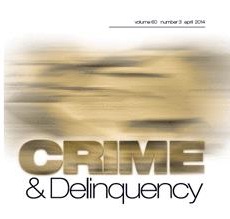 Duane McBride, Research Professor of Sociology, recently co-authored an article that was published in the April issue of Crime and Delinquency. The article is entitled "Do State Policies Matter in Prosecutor-Reported Juvenile Marijuana Case Disposition?" View Article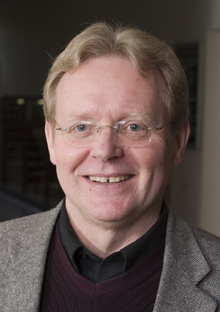 Anthropology professor Øystein LaBianca (pictured) is part of a project that has received funding from the Centre for Advanced Study (CAS) at the Norwegian Academy of Sciences and Letters in Oslo. He and his wife, Asta LaBianca, will be spending a year in Norway while he works with other researchers on a project entitled, "Local Dynamics of Globalization in the Pre-Modern Southern Levant." Asta LaBianca, who is an instructor of English at Andrews University, received a faculty research grant to work on the fourth publication of the Tall Hisban series during their stay in Norway. View Article
Date? Tom Goodwin, Professor of Biology and Biology Department Chair, edited Biology: A Seventh-day Adventist Approach for Students and Teachers. The book was published by Andrews University Press in 2014 and includes chapters by Earl M. J. Aagaard, Karl G. D. Bailey, Leonard Brand, David L. Cowles, H. Thomas Goodwin, Floyd E. Hayes, William K. Hayes, and Timothy G. Standish. The book is the fourth volume in the Faith and Learning Series, which is co-sponsored by the Center for College Faith at Andrews University and the Department of Education of the General Conference of Seventh-day Adventists. View Book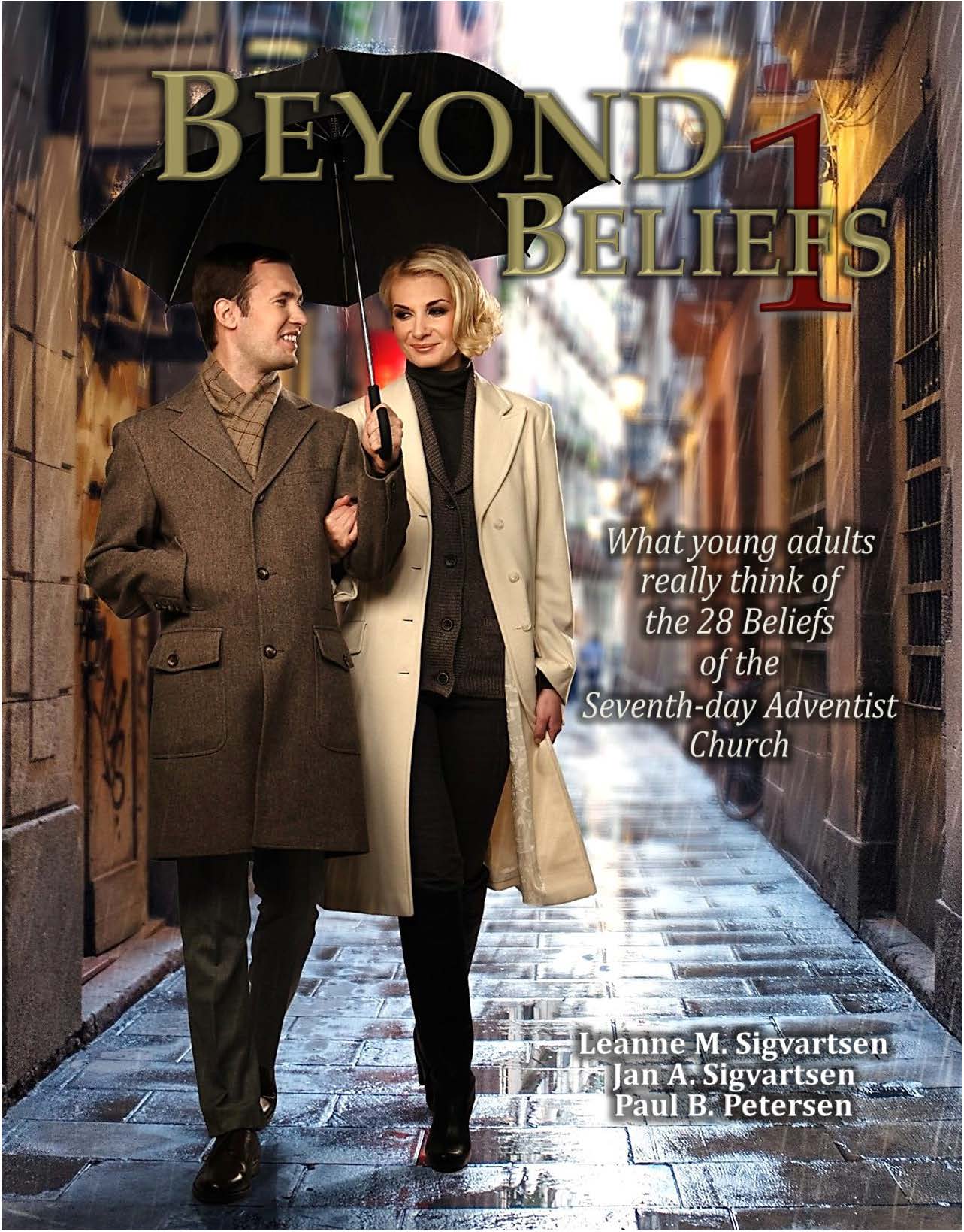 The full report of the first cohort of the "Beyond Beliefs Study," a comprehensive research project endeavoring to explore how much young people actually know about the official beliefs of the SDA church, has been published by Leanne Sigvartsen, Jan Sigvartsen, and Paul Petersen (Religion Department). The research was conducted at Andrews University and was funded by the North American Division and ClergyEd.com. View more information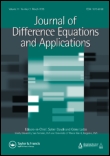 January 2014. An article published by Andrews alum Danielle Burton (BA English, French, Mathematical Studies 2008; MS Mathematics and Science 2013) and Mathematics Professor Shandelle Henson was chosen as the Mathematics Article of the Week from all Taylor & Francis journals. The article, "A note on the onset of synchrony in avian ovulation cycles," was published in the Journal of Difference Equations and Applications. View Article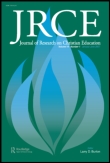 November 25, 2014. Undergraduate psychology students recently published an article entitled "The Relationship Between Gender and Heterosexual Attitudes Towards Homosexuality at a Conservative Christian University" in the Journal of Research on Christian Education. View Article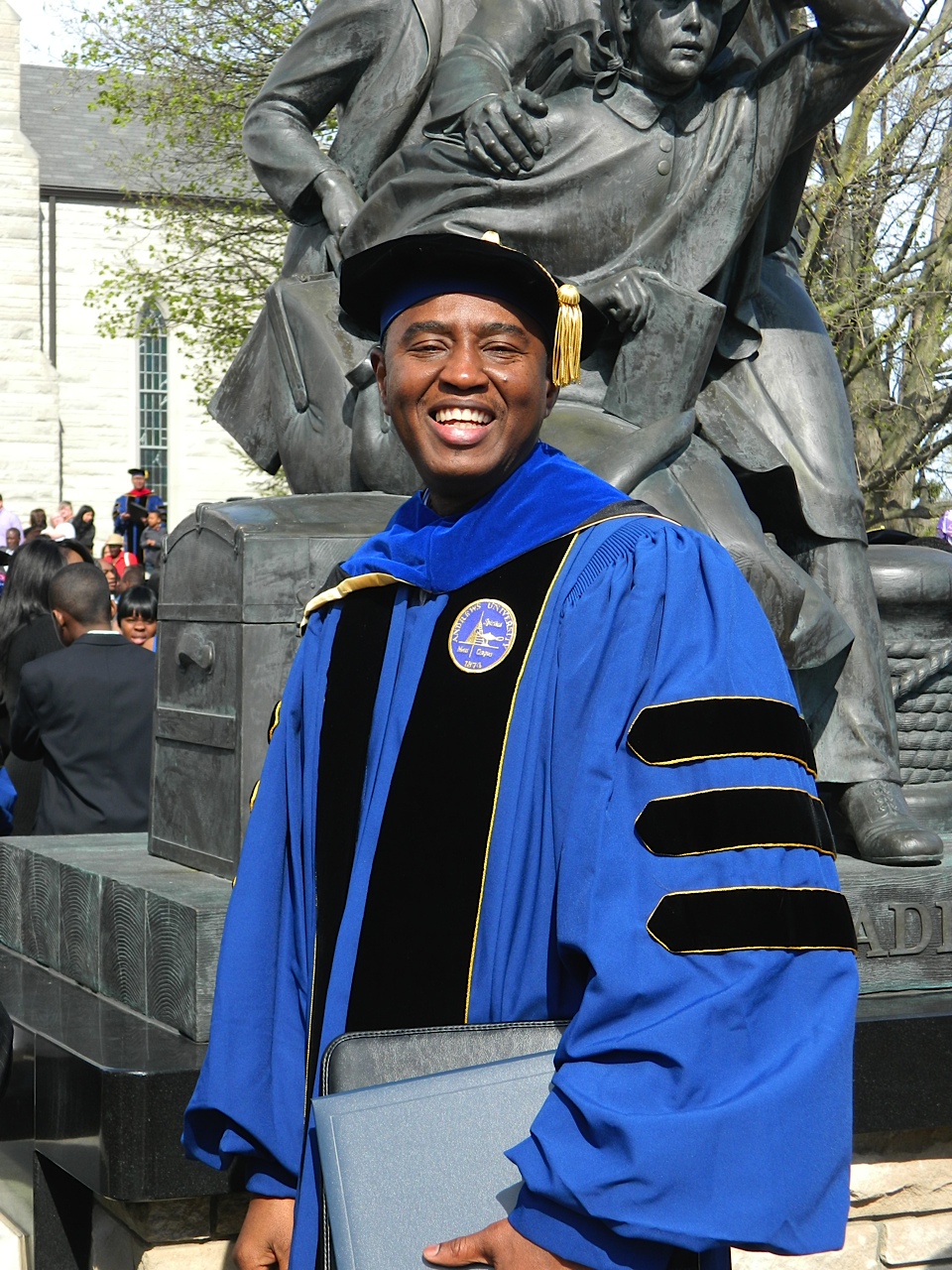 2014. Congratulations to the recipients of the 2014 Outstanding Dissertation and Clinical Project Award! James Clayton Weller III and Kelvin Onongha received the Outstanding Dissertation Award and Erdem Huner received the Outstanding Clinical Project Award. View more information
July 29-August 3, 2014. Joanne (Jee Yeon) Lee and Bomi Kim (pictured) presented their poster, "The Effects of Omega-3-Fatty Acids on Intracellular Inositol Levels in Saccharomyces Cerevisiae," at the Yeast Genetics Meeting in Seattle, WA. July 29-August 3.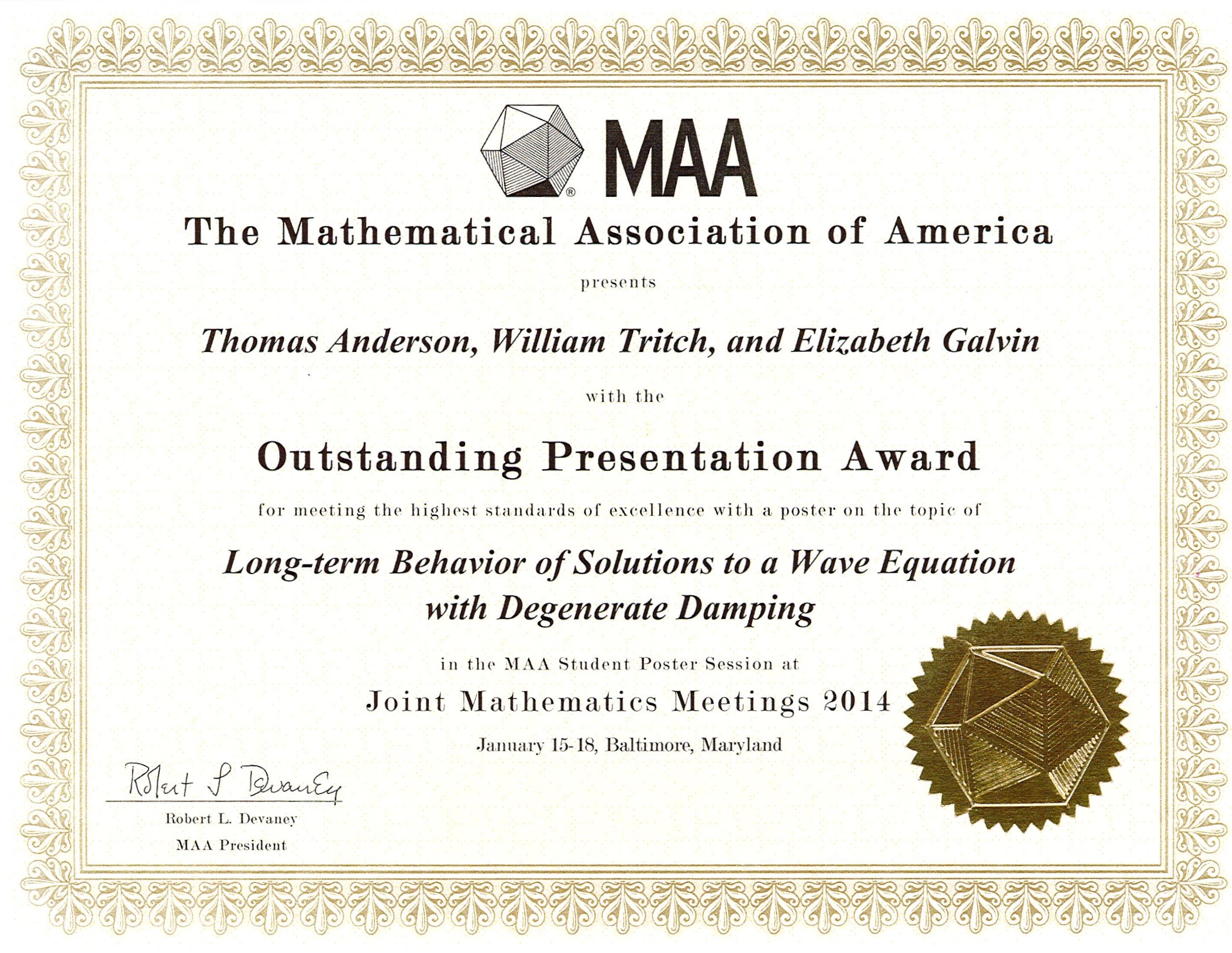 2014. William Tritch, a 2014 graduate with a BS in Mathematics and Physics, was awarded the Outstanding Presentation Award by the Mathematical Association of America at the Joint Mathematics Meeting 2014 in January. Tritch co-authored the poster "Long-term Behavior of Solutions to a Wave Equation with Degenerate Damping," with Thomas Anderson, New Jersey Institute of Technology, and Elizabeth Galvin, Marist College. View Website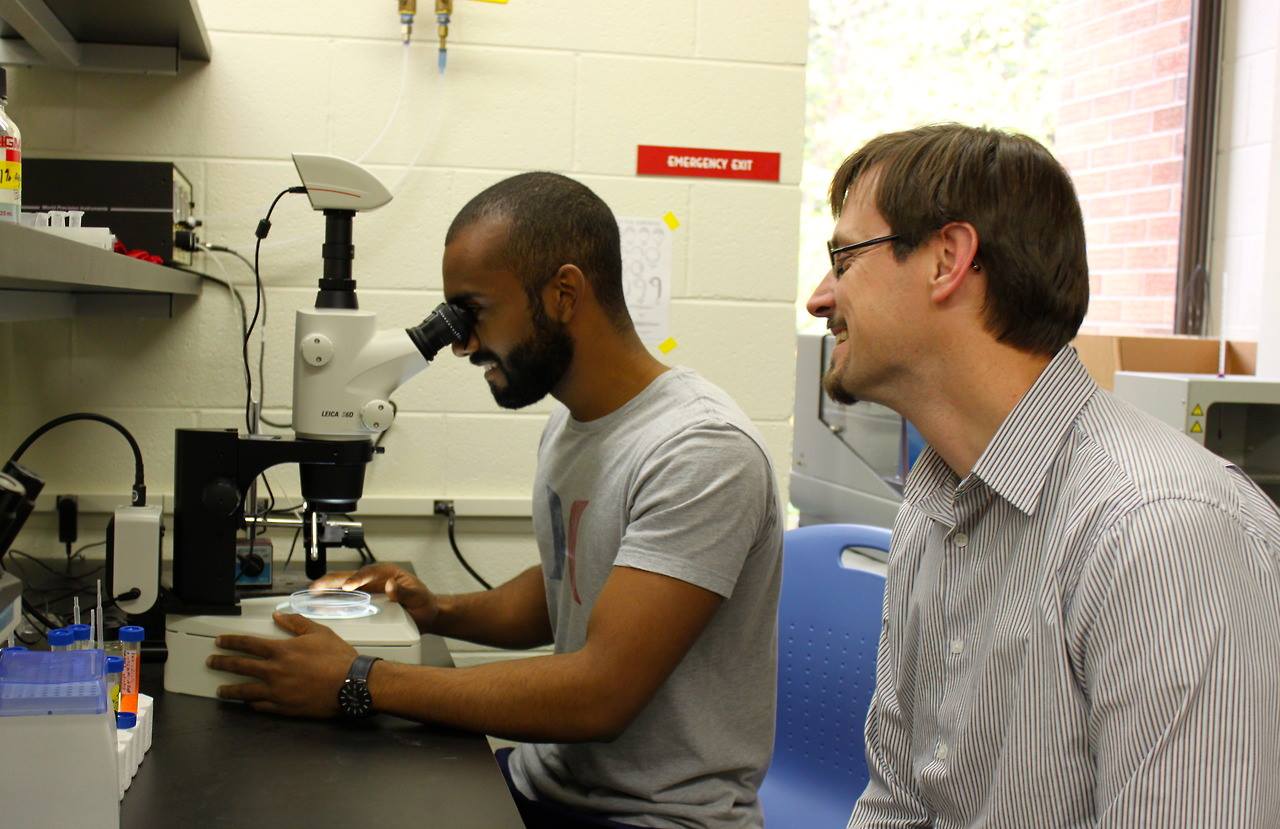 2014. The Biology Department recently produced a video highlighting the research being conducted biology students and faculty. Watch Video

On October 31, 2014 Andrews University celebrated the research efforts of faculty and graduate students in the annual Celebration of Research. View flier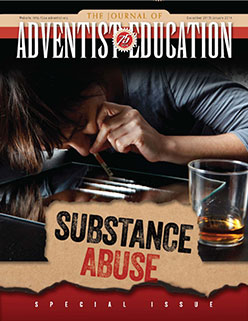 December 2013/2014. Duane McBride, Research Professor of Sociology and Director of the Institute for Prevention of Addictions, co-edited and coordinated the Journal of Adventist Education December 2013/2014 special issue on Substance Abuse. Authors include Andrews alum Olivia Titus, as well as Judith Bernard-Fisher, Director of the Counseling and Testing Center, professors Alina Baltazar, Curtis VanderWaal, Margaret Howell, Desiree Davis, Harvey Burnett Jr., Krista Cooper, Laura Racovita-Szilagyi, Gary Hopkins, Duane McBride, and students Kathryn Conopio and Alissa Mayer. View JAE webpage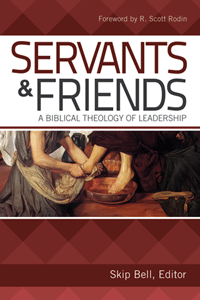 2014. Leadership probably isn't what we think it is, at least according to the Bible. That's the surprising conclusion many readers will draw from a new book edited by Skip Bell, professor of leadership studies and director of the Doctor of Ministry program at the Andrews University Seventh-day Adventist Theological Seminary. "Servants and Friends: A Biblical Theology of Leadership" was released in May by Andrews University Press. View Article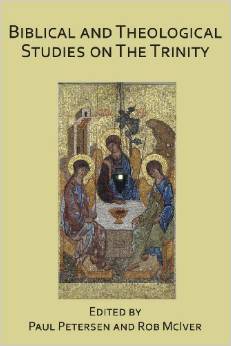 2013. Paul Petersen, Chair of the Religion Department, edited two books that have been recently published. The first, Biblical and Theological Studies on the Trinity, was co-edited with Rob McIver, a professor at Avondale College in Australia. The second book is entitled, Hermeneutics, Intertextuality and the Contemporary Meaning of Scripture, and was co-edited with Ross Cole, also a professor at Avondale College.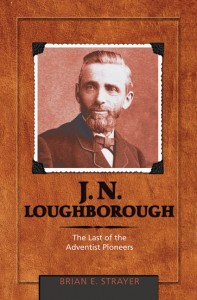 2013. Brian Strayer, professor of History, recently authored a biography on J.N. Loughborough, entitled "J. N. Loughborough: The Last of the Adventist Pioneers." The book is the latest installment of the Adventist Pioneers Series and is available online at the Adventist Book Center.