2016 Horn Award Recipients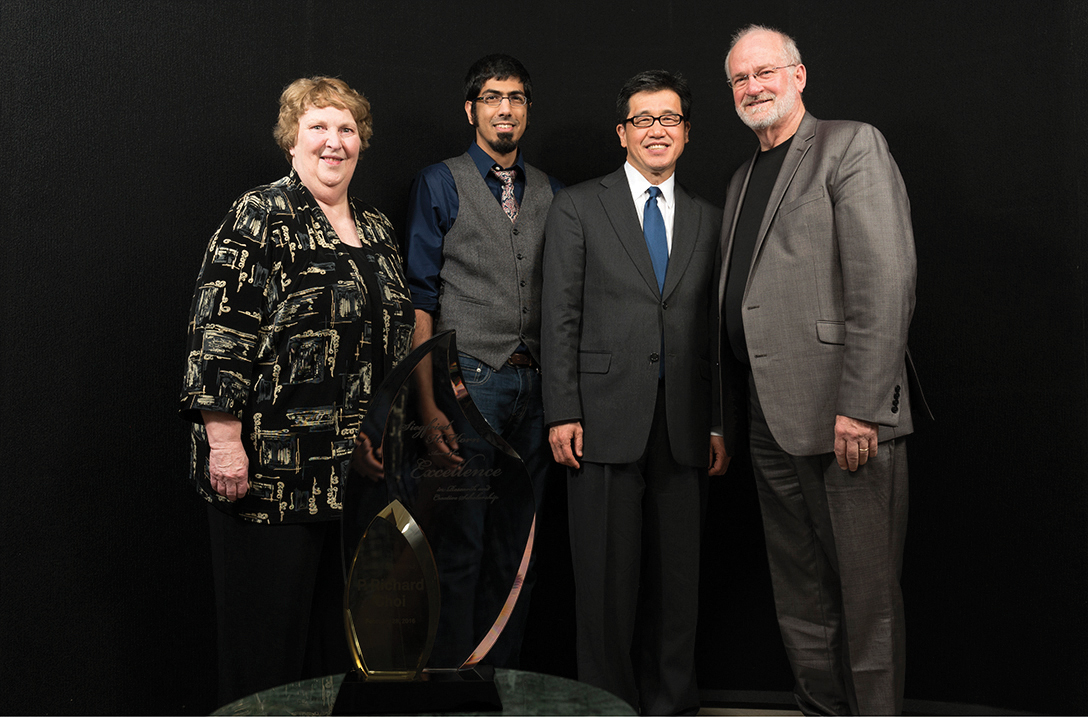 Recipients from left to right: Ann Gibson, Karl Bailey, Richard Choi, Stephen Zork.
Access citations below.
The annual awards event in 2016 was billed as "Hygge: A Warm Winter Evening of Friendship & Recognition." Although most people feel the Danish word "hygge" (hoo-ga) defies definition, concepts include coziness, good social atmosphere, warmth of friendship and family, candlelight, something warm to drink, suspending worries. Attendees were ushered into the auditorium to the sounds of a crackling video "fire" and live piano music. Hosted by Charles & Julie Reid, associate professor of voice and adjunct music faculty, respectively, the evening was filled with music, fellowship and great food.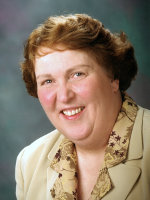 Award Category: Professional Programs
Ann Gibson
Professor Emerita
School of Business Administration
Citation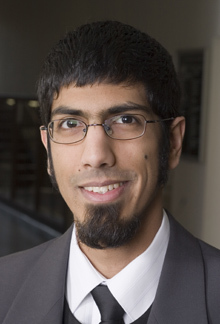 Award Category: Pure & Applied Sciences
Karl Bailey
Professor of Psychology
Director, Behavioral Neuroscience Program
College of Arts and Sciences
Citation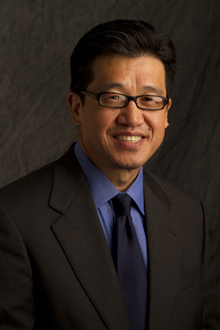 Award Category: Religion & Theology
Richard Choi
Professor of New Testament
Chair, New Testament Department
Seventh-day Adventist Theological Seminary
Citation
Award Category: Arts, Humanities & Education
Stephen Zork
Associate Professor of Music (Choir and Voice)
Conductor, University Singers
College of Arts and Sciences
Citation