2016 Siegfried H. Horn Award for Excellence in Research and Creative Scholarship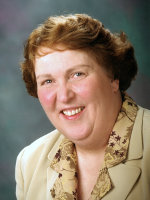 Award Category: Professional Programs
Ann Gibson
Professor Emerita
School of Business Administration
Ann Gibson, formerly professor of accounting and the Hasso Endowed Chair of Business Ethics and now professor emerita, has given over 80 professional seminars and workshops for the Seventh-day Adventist Church and presented at over a dozen international sites in this capacity. She manages the General Conference Treasury website, moneywise.adventist.org. In the past year she has developed a weeklong workshop and seminar program for new treasurer training, including creating over 30 curriculum guides.
In 1998 Ann founded and co-chaired the first professional growth seminar, "Beyond the Bottom Line," for financial officers of the Seventh-day Adventist Church across North America. Her dream is to professionalize those who handle financial matters for the Adventist Church.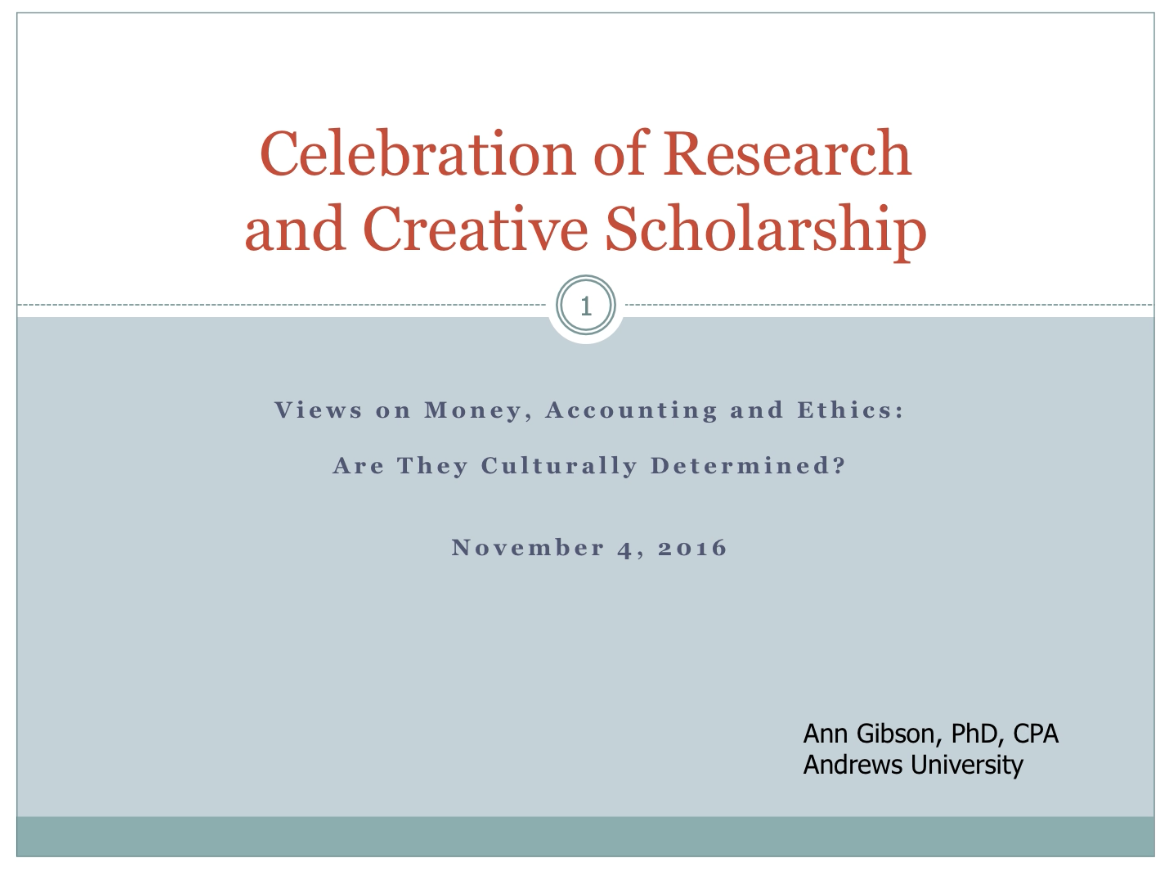 Dr. Gibson gave a plenary presentation at the 2016 Celebration of Research & Creative Scholarship. Her presentation, titled "Views on Money, Accounting and Ethics: Are They Culturally Determined?" (abstract), can be viewed here.