2021 Recipients

Chi Yong Yun and Anneris Coria-Navia received the 2021 Siegfried H. Horn Award for Excellence in Research & Creative Scholarship at the Annual Faculty & Staff Awards event. The 2021 celebration of accomplishments was themed, "What You Do Matters."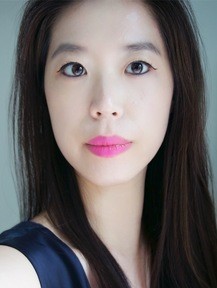 Chi Yong Yun, Professor of Music (piano), Department of Music; Keyboard Studies Area Coordinator Department of Teaching, Learning & Curriculum
Chi Yong Yun has achieved a remarkable number of successes since joining the music faculty at Andrews University 13 years ago. As a performer, Chi Yong has maintained an active schedule of concert appointments both in the United States and abroad, giving her opportunities to collaborate with some of the most renowned musicians in the world.
Not only is she recognized as a brilliant pianist on a national and international level, but her pedagogical skills are also highly sought after, as demonstrated by the noteworthy music festivals and other places she has been invited to give master classes. Her superb musicianship, pedagogical skills, and devotion to her students are regularly evident.
A prominent pianist colleague who has visited Andrews University several times, remarked that Chi Yong's playing is "guided by an intelligence and insight rare among today's pianists." He also noted "her dedication to her students and her close attention to their progress, both musically and personally … It is clear that she is a superb mentor of the highest order."
He also commented that "her recent professional activities put her in the very highest group of academics nationally."
Thank you, Chi Yong, for your exquisite artistry, commitment to high standards, and tireless devotion to your students. We are blessed by your gifts, and we are privileged to call you our colleague, teacher and friend.
Congratulations on receiving this prestigious award for research and creative scholarship.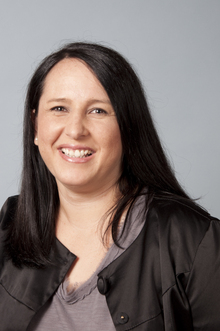 Anneris Coria-Navia, Associate Professor of Curriculum & Instruction, Director of the Center for Teaching and Learning Excellence
Anneris Coria-Navia has dedicated her professional life to the art and practice of teaching. From her first degree, earned at the Universidad del Plata in Argentina, and awarded in piano performance and music education to her doctoral studies in education, Anneris has developed an impressive body of knowledge on best practices in education.
Beginning with her dissertation on work satisfaction among elementary teachers, she has concentrated her research in the areas of teacher development and support, educational leadership and effective teaching strategies. She has co-authored eight articles on topics ranging from the effective methods of providing faculty development to how students perceive the study of evolution in a Christian classroom.
Anneris has been a valued member of the faculty of the Department of Teaching, Learning & Curriculum since 2014. One of her colleagues noted, "Dr. Coria-Navia has chaired and been a member of dissertation committees within the TLC department. She has been able to mentor candidates throughout the dissertation process and complete her own research agenda."
In the past five years, Anneris made 25 presentations at professional meetings and wrote eight peer-reviewed publications. She gives equivalent numbers of presentations and publications in non-Adventist settings as at Adventist conferences. Topics include the use of collaboration to bring about change, applying data to improve student learning, and teacher and student partnerships to promote effective learning. Anneris also submitted six external grant applications. Four of these grants were secured from Seventh-day Adventist church organizations: the North American Division (NAD) Research Grant (2015), Versacare (2016), NAD Small Research Grant (2017), and the American Educational Research Association (2017).
She organized four conferences and made a scholarly presentation at Universidad Adventista de Chile.
In 2016, Anneris added the title of director of the Center for Teaching & Learning to her portfolio and actively promotes faculty development. She is also the chair of the Effective Teaching & Learning Council and chair of the planning committee for the Andrews University Teaching & Learning Conference.
Students find her a tireless mentor, encouraging them to develop their own research priorities and guiding them as they develop ideas and data that will improve the practice of teaching and learning.
Anneris has also championed the development and implementation of the Andrews University Unified Framework of Outcomes by spearheading the review and revision of the undergraduate outcomes and development of the graduate outcomes. Her colleagues applaud her dedication to Andrews. She is a true example of someone who practices what she preaches.
Thank you, Anneris, and congratulations on receiving this prestigious and well-deserved award.