2015 Horn Award Recipients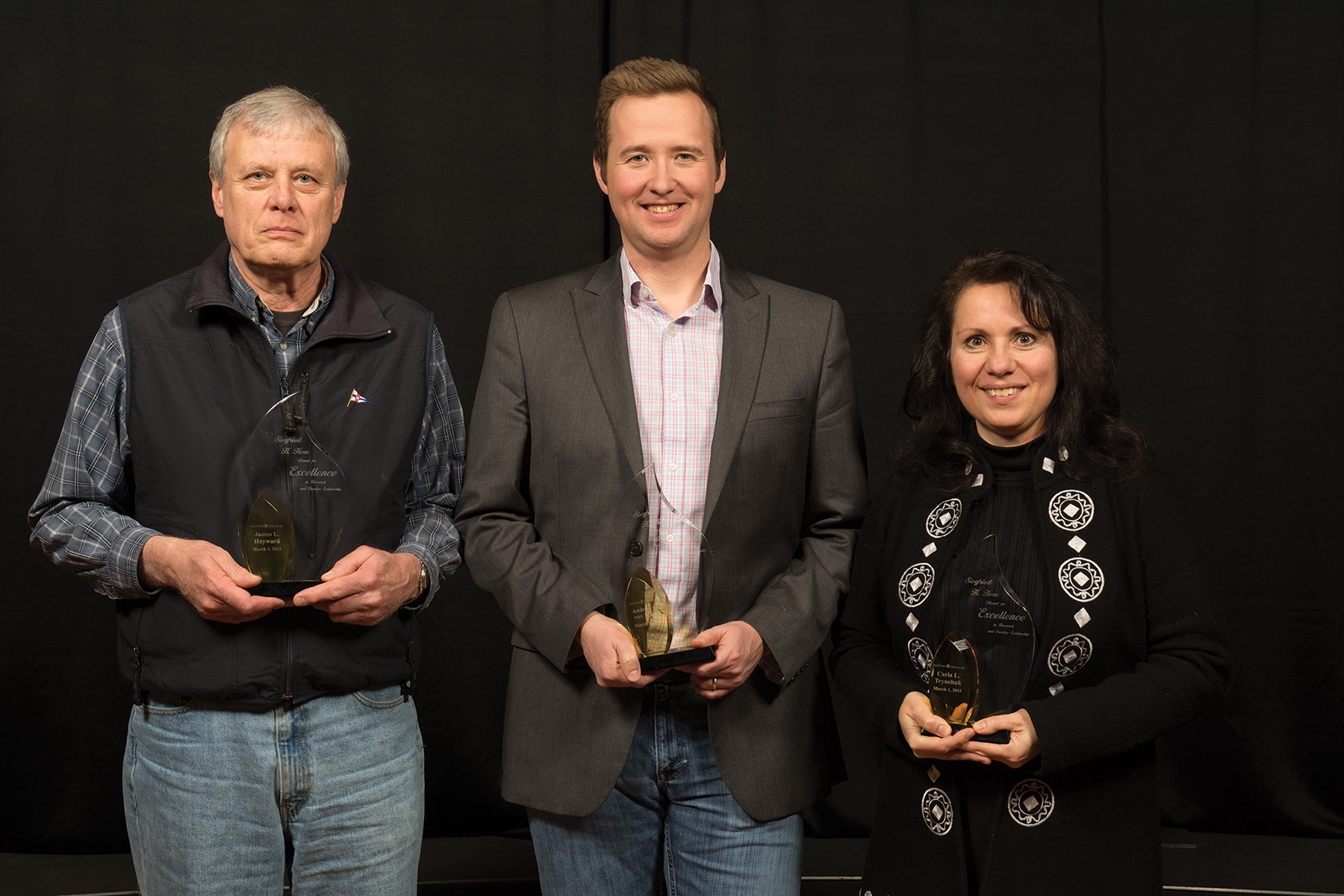 Recipients pictured left to right: James Hayward, Andrew von Maur, and Carla Trynchuk. Not pictured: Wagner Kuhn.
Access citations below.
The theme for the 2015 Andrews University Faculty and Staff Awards celebration was "An Evening of Fun and Recognition." On Sunday, March 1, hundreds of faculty and staff gathered in the Howard Performing Arts Center for this annual event recognizing their coworkers and colleagues. The evening's entertainment was a mockup of the popular TV game show "Family Feud" called "Family Fusion," featuring seven teams of four individuals from the honored years-of-service groups plus a team of retirees called "Once Upon a Time." David Nowack, professor of biochemistry, did a masterful job as host for the evening.
Award Category: Pure & Applied Sciences
James Hayward
Research Professor Emeritus
College of Arts and Sciences
Citation
Award Category: Professional Programs
Andrew von Maur
Professor of Architecture
School of Architecture & Interior Design
Citation
Award Category: Arts, Humanities & Education
Carla Trynchuk
Professor of Music, Violin
String Area Coordinator
College of Arts & Sciences
Citation
Award Category: Religion & Theology
Wagner Kuhn
Professor of World Mission
Director, Doctor of Missiology Program
Director, Postdoctoral Fellowship Program
Seventh-day Adventist Theological Seminary
Citation